Beware the big spread in fed cattle and retail beef
Beware the big spread in fed cattle and retail beef
The extraordinarily wide gap between fed cattle and retail beef prices suggests hedging caution.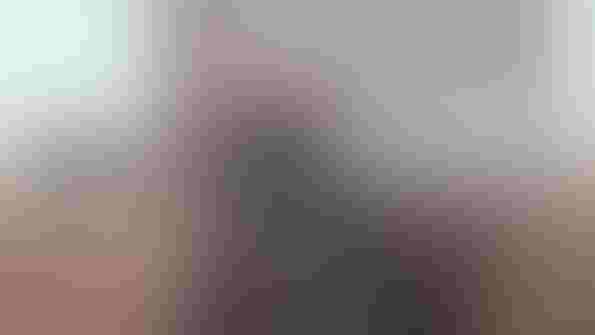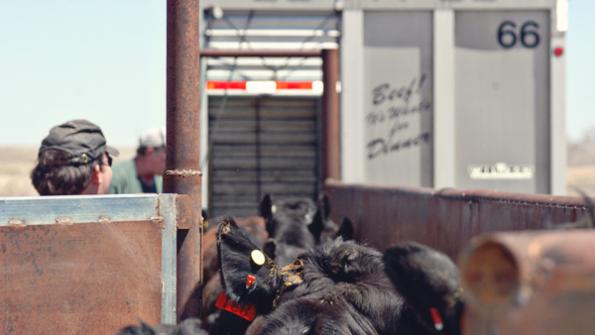 When you ponder the current spread between live fed cattle prices and retail beef prices — extraordinarily wide for more than a year and record-large in June — two cautions come to mind.
First, this spread is different from the Farmers Share of the Retail Dollar (FS) calculated by USDA. And neither statistic says anything about producer or retailer fortunes.
Second, history suggests live cattle prices are atypically low relative to retail beef prices, meaning there could be a significant bounce that could wreck lots of bottom lines if hedged at current prices without protection.
"In the last 30 years, this is the only time this has ever happened when there hasn't been a major financial recession," says Brett Crosby, president of Custom Ag Solutions (CAS), Cowley, Wyo.
Crosby is referring to retail prices changing so slowly relative to fed cattle prices — over an extended period of time — that they almost appear to run counter to them (Figure 1). The last time such an anomaly occurred was in the 2008 time frame as the nation dealt with the Great Recession.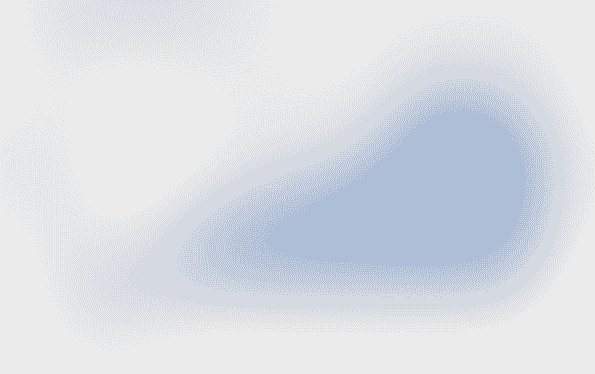 "In general, it reflects a lot of pessimism in the market, as far as demand goes. Cattle prices are dropping faster than retail prices because buyers don't see the demand for animals that we've had," Crosby explains. "Historically, we've seen situations like this last up to a couple of years. We're already going into the second year of this one."
Price spreads not profit proxies
Brenda Boetel, an agricultural marketing specialist at the University of Wisconsin-River Falls, offers perspective on the current magnitude in an October issue of the Livestock Marketing Information Center's (LMIC) In the Cattle Markets.
"Since 2010, average retail beef prices increased from $4.173 per pound in January 2010 to $6.412 in May 2015, a 53.65% increase," Boetel explains. "Live Kansas cattle prices increased from $84.10 per cwt in January 2010 to a high of $172.94 in November 2014, a 105.64% increase. Since their respective highs, retail beef prices declined 8% to $5.915 per pound, whereas live Kansas cattle prices have declined 38.2% to $106.89 per cwt."
There are lots of reasons that retail prices are slow to change in relation to cattle prices — both going up and coming down.
"The price effect is more muted the further away you get from the raw product," says Glynn Tonsor, agricultural economist at Kansas State University. The further removed the final consumer product is from the raw product, the less effect on the price of the raw product.
For that matter — though it's impossible to calculate — given the fed cattle transactions that lie outside of mandatory price reporting, Tonsor suspects the ultimate cash price paid for fed cattle is higher than that depicted by the Five Area weighted live price, so the gap is narrower to start with.
Boetel explains that the live-to-retail price spread includes two other spreads: the live-to-cutout price spread and the cutout-to-retail price spread.
"The live-to-cutout price spread assumes a 63% dressing percentage, and shows the difference in price paid for a steer and the wholesale value of beef plus the drop value," Boetel explains. "Assuming an average live weight of 1,300 pounds, the live-to-cutout spread was at a high of $439.30 per head in June 2016. It has averaged $270.80 per cwt so far this year, up from an average of $173.60 over 2010 to 2014, and an average of $198.70 in 2015."
Boetel is quick to emphasize that the spread is not processor profit.
"This spread represents a gross processing margin and does not account for the processor's fixed and variable costs, including labor, energy, etc.," Boetel says. "If one assumes a rough industry average of $165-per-head costs — they vary significantly from plant to plant — then one can see that although processors are doing quite well this year, in 2014 they would have averaged profits of only $1 per head."
Similarly, the cutout-to-retail price spread is not retailer profit.
"The difference between the wholesale value of the beef sold by packers and the retail value covers the retail industry's costs to market beef to consumers," Boetel explains. "Again, one cannot assume these are profits, as fixed and variable costs such as trucking and energy have not been accounted for."
She notes that only 50% of the cost of retail beef actually comes from the cost of the wholesale beef, indicating considerable amounts of marketing services are added between wholesale and retail levels. "Another way to look at this level between retail and wholesale is if wholesale beef prices decreased 50%, retail prices could only hypothetically decrease 25%, keeping all else equal."
However, the cutout-to-retail spread does help illustrate the current disparity between retail and live prices. According to Boetel, the cutout-to-retail price spread in June of this year was $1,960 per head, compared to the average of $1,303 over 2010 to 2014. It was $1,607 in 2015; it is $1,737 so far this year.
"With the recent decline in boxed beef cutout, processor margins will likely decline faster than retail margins, as retail prices tend to be stickier due to the consumer's general dislike of price variability," Boetel says. "Decreasing processor margins does not necessarily mean increased cattle feeder profits, as the profits and losses may be distributed among retailers."
Sooner or later, Crosby says live cattle prices are expected to bounce back toward the historic regression line.
"It could last another month, or another year," Crosby says. "When the market corrects, it can correct quickly. So, if you're hedged at these levels, you need to have some protection in case the market bounces back rapidly."
You might also like:
Burke Teichert's top 5 tips on bull selection
Young ranchers, listen up: 8 tips from an old-timer on how to succeed in ranching
4 tips for grazing corn stalks this fall
Head fake: September fed market fooled just about everybody
3 keys to success in family ranching business
Subscribe to Our Newsletters
BEEF Magazine is the source for beef production, management and market news.
You May Also Like
---