Bidding on the future every time you buy a bull
Bidding on the future every time you buy a bull
Valuing bulls is both simple and complex, and stressful when you realize you're essentially bidding on the future.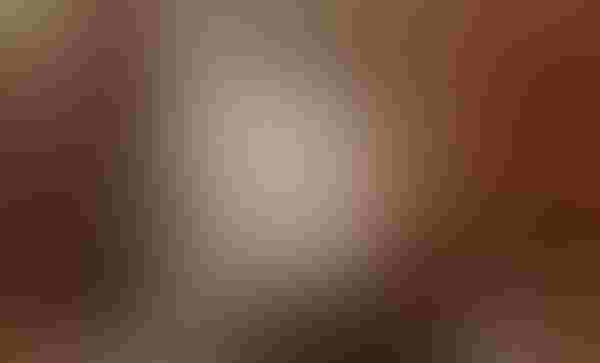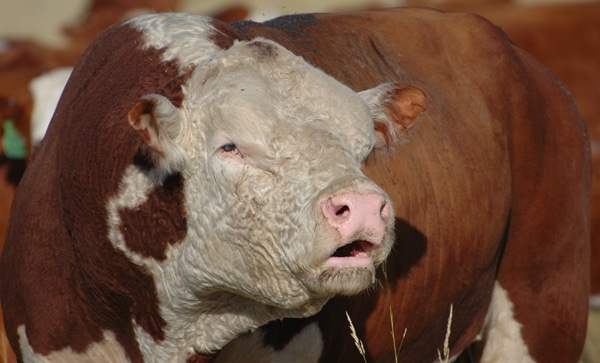 Bull price discovery is simple. They're worth exactly what two or more bidders decide at auction, or what the market will bear at private treaty.
How buyers arrive at their willingness to pay a certain price for one bull versus another — how they value bulls — is where it gets complicated.
Unsurprisingly, those you'll read about here say customers often base a starting point or average bull price at least partly on the value of calves, feeders or fed cattle.
"The easy answer is that I still think a lot of buyers base the price off of what calf and feeder cattle prices are at any point in time," says Matt Perrier of Dalebanks Angus at Eureka Kan. The Dalebanks sale in November featured 130 Angus bulls. They'll sell upward of 100 head at private treaty in the spring.
Dalebanks tracks its annual average bull price compared to steer calves (550-600 pounds) at the time bulls are sold. Over the past 15 years, Perrier explains it's uncanny how closely the two track. In their case, about six calves are equivalent to their average bull price.
"I think it's most related to the value of calves and feeder cattle," agrees Jason Hoffman of Hoffman Ranch at Thedford, Neb. He explains customers come with a base price in mind, based on how they quantify value relative to the current calf market. Hoffman Ranch offers Angus, Hereford and Sim-Angus bulls: 400 at auction and 100-200 at private treaty.
Likewise, Greg Shaw of Shaw Cattle Co. at Caldwell, Idaho, explains, "Most of our customers have a set budget based on calf price." He says the base usually seems to hover around the value of five calves, but floats higher based on the year. Shaw Cattle Co. offers Angus, Hereford and Red Angus bulls: 650 via auction and private treaty.
Rather than consider the current or most recent market, Kenny Hinkle of Hinkle's Prime Cut Angus (HPCA) at Nevada, Mo., says many of his customers consider the calf or female replacement market two or three years down the road when the first calves from the bull will be ready to sell. HPCA markets upward of 300 Angus bulls.
What buyers want
In the broadest terms, these seedstock suppliers say quality and integrity are the price of admission to building long-standing relationships with commercial bull buyers. The latter has to do with a demonstrated willingness to stand behind the product. Quality is as easily recognized as it is difficult to define or quantify.
More specifically, these seedstock suppliers say growth and calving ease remain standard considerations for many bull buyers, along with structural soundness and the ability to cover both ground and cows.
"Our customers' ranches are pretty big and pretty rough, so functional soundness is extremely important," Shaw says.
"We try to breed bulls for our customers rather than us," Hoffman says. "Its our job to keep good feet under them, maintain fleshing ability, clean up any udders that are ever a problem."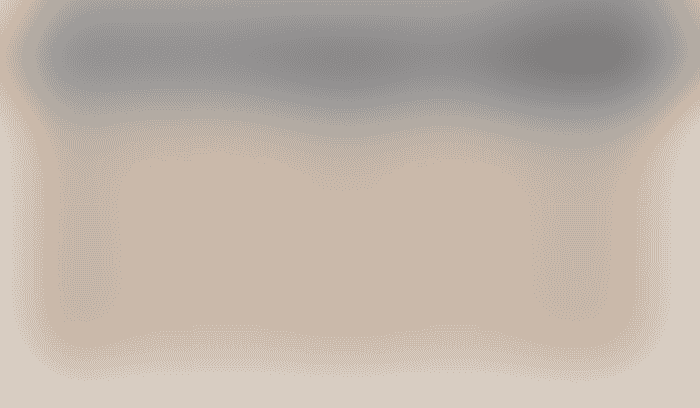 Docility continues to gain importance among buyers, as does the maternal side of the equation.
"The real value to a lot of our customers is the maternal side. They really want to know about the dams," Hinkle says. "I think the value of improving the females in the first generation is one of the most overlooked potentials in the commercial business today."
Same bulls, different values
"Everybody sets different parameters, and I think part of it is regional," Hoffman says. "A guy buying 15 bulls to go into the Nevada desert is on more of a budget than a Sandhills [region of Nebraska] rancher buying four or five. The Sandhills rancher will spend a little more on bulls to improve his cow herd. A lot of these ranch families will step up to the plate to buy the bulls they want. "
Part of the difference between the buyers Hoffman describes has to do with the larger gross expenditure of the ranch needing lots more bulls. And part has to do with whether it's a family ranch that makes its sole livelihood from cows, versus one that's part of a larger diversified business.
"We're far enough west that not a lot of our customers feed out their calves," Shaw says. Even so, he explains more customers are considering carcass traits in their buying decisions, understanding the importance to their buyers. He reckons about 80% of his customers sell spring calves on summer video auctions. Most get a premium.
"A lot of our customers sell at weaning, so weaning weight is important to them," Hoffman says. "I think you've got to have balanced EPDs. They also have to stand up on their feet and legs, and have some eye appeal, quality and pounds. We grade our bulls before every sale, and I'm always amazed at how well our customers sort them."
"Each customer values them differently — and what they determine to pay for that value," Hinkle says. He explains his customers generally fit three categories: those who sell at weaning, those who retain females and those who retain ownership through the feedyard, typically aiming them for specific value grids. The latter two groups are willing to pay as much today as when bull prices were historically high a few years ago, but for different reasons.
"Our customers who keep heifers but don't retain ownership through the feedlot, I don't think they're reaping all they can from the value of the genetics," Hinkle says. "When we breed an animal, we have to breed value into them."
"Our customers represent a good mix of those who sell calves at weaning, those who retain their calves and market them as yearlings, and those who retain ownership through the feedlot," Perrier explains. Less than half retain ownership.
"I wish more would retain ownership. We try to put a balance of genetics into every bull, and retained ownership allows them to get more of the value out of calves sired by those genetics," Perrier says.
How customers assess value
More commercial customers continue to rely on performance data, EPDs and indexes as a way to gauge bull potential. All mentioned here evaluate their genetics in about every way imaginable. But, like their customers, they understand there is more to cattle than data.
"You can go through all of the numbers you want, but there are some really bad cattle out there with really good EPDs," Hinkle says.
"The commercial cow-calf producer in our industry understands performance data and value more than some seedstock producers give them credit for," Perrier says. "They assess value based off of different performance parameters."
"These commercial guys understand performance, and the younger generation really understands performance data," Shaw says. "The top bull-buying customers use performance data and EPDs." He adds that many won't consider any bull whose performance lies outside rigidly set parameters.
These folks say their customers expect balanced EPDs rather than extremes.
"They want the top 20% in growth, not the top 5%. The same for carcass," Hinkle says. "They want more marbling. They want as much marbling as they can get without adding any external fat."
Some bull buyers take a broad approach to the data and measures. Others consider it in detail.
"Some of our customers build spreadsheets with EPDs of all of the bulls in the catalog," Shaw explains. "They won't vary much out of their set performance range. Then they'll sit there, in their budget, and try to fill their needs with the bulls on their lists."
As the number of tools available to evaluate genetic and economic differences continues to grow, some buyers are using economic indexes to simplify the process.
For instance, Perrier sees some of his customers using economic indexes to gauge relative value differences between bulls they've already sifted into their list of candidates.
Others are measuring their cow herds on the same basis as their seedstock supplier.
"My guys that have been really successful the last couple of years are indexing their cows and replacements through Method Genetics," Hinkle explains. "They've got their cows indexed through Method Genetics, and our bulls are indexed with the same system. So, they use that index to match their cows with our bulls. They don't really look at much else."
For those unfamiliar, Method Genetics is one of several private firms that provide commercial and seedstock suppliers with in-herd EPDs and indexes.
Some of these guys know how to take the risk out of an investment," Hinkle says. "With Method Genetics, they know the EPDs of every cow in their herd. They're able to compare the performance of their cows directly with the performance of our bulls."
Incidentally, all here say that questions on both ends of the trade reduce risk. The most astute repeat bull buyers continue to quiz their seedstock suppliers. The most venerable seedstock suppliers continually ask questions of their customers, old and new.
Buyers are getting choosier
"I've seen more diversity in our customers' preferences this year [2017} than I've ever seen," Perrier says "One customer believes they've pushed growth and carcass long enough — and now they want to focus more on form, function and fertility, so they pay more attention to the age of the bull's dam, her udder score and whether she calved at the front of the season every year.
"Sitting next to that customer is one who retained ownership for the first time last year and wants to continue their emphasis on end product value," Perrier says.
"Both were willing to pay $8,500 for a bull, but both got to that valuation differently," he adds.
Top-drawer buyers know precisely what they want in order to take another step toward herd genetic and marketing goals, and they're unwilling to compromise.
"If the bulls fit the buyer's criteria, they'll push the price to get what they want. If the bulls don't fit their criteria, they're not interested in them at all," Hinkle says. "Guys who know what they need and really understand the market — they're not backing off on price."
These buyers understand how much calves from a bull must return relative to the price. They know how much improvement in specific traits will likely be worth to individual cattle marketed and to herd genetic progress. As one longtime commercial customer who always buys amid the top of the Dalebanks offering shared with Perrier: "Everyone always asks me how I can afford to pay the higher prices I do for bulls. I ask them how they can afford not to."
Of course, the product must merit the price.
"I think all of us as seedstock producers owe it to our customers and to the industry to continue to select for quality with a knife," Perrier says. "I think that's something genetic suppliers owe to the industry. As much as we hope every bull born will be above-average, that's not how genetics work."
"We can't dictate markets, but we can dictate the quality going into the market," Hinkle says
Subscribe to Our Newsletters
BEEF Magazine is the source for beef production, management and market news.
You May Also Like
---