Bigger Cattle; Smaller Steaks
Bigger Cattle; Smaller Steaks
While the industry signals to producers to produce bigger cattle, consumers are signaling they want smaller steaks. How can the industry resolve the discrepancy? Learn more about new cuts from the round and chuck here.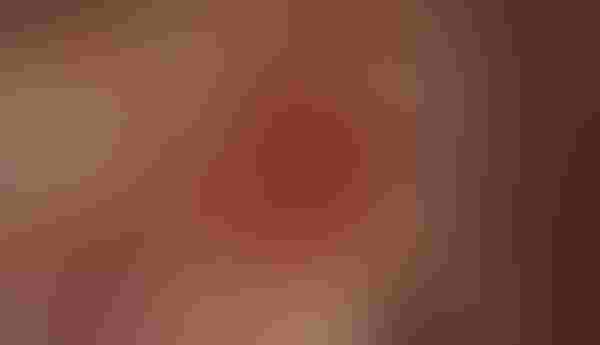 It's a conundrum that's been a long time coming, says Dale Woerner, Colorado State University meats scientist. Carcass weights are increasing at the same time consumers are looking for smaller portion sizes. It's a situation that cattlemen and consumers have been adapting to, and dealing with, for 30 years or more.
But as new technologies and better genetics have come to the fore in the recent past, the trend toward larger carcass weights and therefore, larger retail beef cuts, has hit a higher gear.
"We have a beef industry that is growing in the way of efficiency, but it's shrinking in the way of numbers," Woerner says. "And our industry is compensating for that by producing beef cattle that are larger in size in order to keep up with the demand for production. Consequently, we have larger animals that are producing larger subprimal cuts, including the rib."
Just how big is "big?" Woerner says the recently released National Beef Quality Audit sheds some light.
One of the things the audit clearly pointed out is that while carcass weights and ribeye area are getting larger, the amount of variation from top to bottom is jaw-dropping wide. "We have carcass weights ranging from 400 lbs. to 1,200 lbs. daily in most cases in a packing facility." That creates huge challenges for a retailer or restaurant trying to achieve some consistency in the portion size they offer consumers.
The average hot carcass weight in the audit was 818.5 lbs. "I can certainly recall in the early 2000s having to hunt to find cattle this heavy," Woerner says. "Today, you have to hunt to find cattle that are less than 800 lbs. We're certainly seeing a much greater amount of 800-, 900-, even 1,000-lb. carcasses on a routine basis." So much so that most branded beef programs, including Certified Angus Beef®, have steadily increased their upper limit on carcass weights and now accept 1,000-lbs. carcasses.
Another Look: A Retailer Speaks On Beef, Consumers & The Future
Bigger carcasses mean bigger ribeye areas. "The average ribeye area in 2011 was 13.7 sq. in.," he says. "But the variation we're finding is from a minimum of 4.4 sq. in., to a maximum of 28.2 sq. in. The 28.2-sq.-in. ribeye is literally the size of a lunch-sized plate."
However, the majority of ribeyes now range from 11-16 sq. in., which is plenty big. "What does a 13.5-sq.-in. ribeye translate to in weight? It's about 15-17 oz. The reality is that most of our consumers would not prefer ribeyes that large."
Thus, the conundrum. "We don't feel we're going to make cattle smaller," Woerner says. "So we have conceded as an industry to find alternative ways to cut these larger-sized products, and portion them down into more acceptable size products."
Take the ribeye, for instance. "We can pull apart the ribeye roll and individually merchandise different muscle cuts," he says. That's done by separating out the main muscle and cutting it in half, producing steaks that resemble a tenderloin. "Then, cut those to 1½-in. thick and you achieve a positive eating experience for an 8- to 10-oz. steak."
The smaller muscle outside of the main ribeye is very tender and can be merchandised separately, adding value to the cut and providing an additional consumer choice at the meat case.
Beyond that, Woerner says cutting the ribeye into several individual cuts drastically reduces the kernels of excess fat that are present. "In this cutting strategy, we can remove those and improve the overall nutritional profile of the products. In our marketplace, with our consumers, improving the nutritional profile of beef is something we believe is going to contribute to the sustainability of our industry."
Subscribe to Our Newsletters
BEEF Magazine is the source for beef production, management and market news.
You May Also Like
---