BQA Training Important, Necessary For Employees
BQA Training Important, Necessary For Employees
With ever-increasing scrutiny over all aspects of beef production, being trained and certified in Beef Quality Assurance (BQA) principles and philosophies grows more important.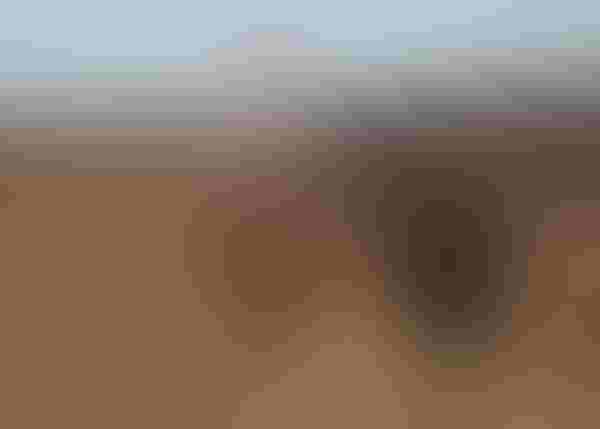 At one point during a recent Beef Quality Assurance (BQA) training session for feedyard employees, while he was talking about evaluating incoming cattle on arrival and moving any that are in need of immediate care to the hospital, Ted McCollum stopped and asked the group, "Does any feedyard not do this?"
The answer was "of course not." That's standard operating procedure. "Then why do we have to put it on a piece of paper with checkmarks on the boxes?" he asked the group. Because, the Texas AgriLife Extension Service beef specialist told them, all aspects of cattle production are coming under ever-increasing scrutiny and feedyards must be able to verify, in case of an audit, all their management procedures. "This is our way of documenting what we do in a feedyard for best care of those cattle, even though it's routine procedure."
And that's why, he told the group, what you do and how you do it is not just vital and essential to the health and well-being of the cattle you care for, but for the health and well-being of the entire cattle industry.
Looking at it broadly, McCollum says BQA guidelines have zero tolerance for animal neglect or abuse. Employees must immediately report any signs of neglect or abuse to the feedyard manager. And feedyard management must promptly investigate any reports of neglect or abuse on the feedyard. "And finally," he says, "any documented animal neglect or abuse by an employee on a feedyard is grounds for dismissal."
Animal handling
One area where BQA practice and philosophy come together for the benefit of animal and employee alike is in moving cattle. Handling cattle gently helps minimize stress and helps cattle maximize performance.
"You'll hear the word flight zone thrown out. Basically that's the animal's personal space or their comfort zone," McCollum says. "If you want to think about it from your own standpoint, you may know somebody that, when he comes up to talk to you, stands about a foot away. My natural reaction is to back off. I'm trying to get them out of my personal space. Cattle have that same behavioral mechanism."
People can use the flight zone as a way to move cattle. "You enter that zone and it causes them to move away from you. If you're in front, that animal is going to tend to turn and move away to the back. We can also use that to stop the flow. So you enter the flight zone and the steer starts to move forward. If we want him to slow down or stop, we back out of the flight zone so the animal doesn't feel threatened," he says.
One of the other concepts in low-stress cattle handling is point of balance. "Point of balance is the point where I can stand and they're not going to turn. If I move in front, they'll tend to turn or if I move back, they'll tend to turn the other direction. The point of balance is where that animal is standing still or they're in neutral when you're standing beside them."
If you're working in front of the point of balance, any movement you have is going to cause that animal to move backward and turn away. If you're working behind the animal, behind that point of balance, any movement is going to tend to move them forward, away from you.
Cattle have a broad range of vision, thanks to their eye placement on the sides of their head. That becomes important when you're moving animals out of a facility or into a pen because any kind of movement around them will catch their attention.
The other thing that's important is they have a blind spot where they cannot see. "If you're trying to work them in that blind spot, they can't see you and it's going to affect them in terms of how they turn and move. They want to see what's behind them, so if you're in that blind spot, they want to pivot around so they can see what's behind them.  If you want that animal to go straight forward and you position yourself directly behind the animal, that's why they don't go straight forward. They're going to try to turn to see where you are."
Combining tactics
Using a combination of the flight zone and point of balance, you can make the cattle move forward or you can make them turn, McCollum says.
"So if you want cattle to move straight ahead, move forward, you need to be working at about a 45-60°angle off that shoulder. They can still see you back there; you're not in the blind spot. If you want to turn cattle, move toward that point of balance. The more you move toward that point of balance, the more that steer is going to turn off."
Another thing handlers can use to advantage is herd instinct. Cattle want to move together.
"An example of using all three of those – point of balance, flight zone and herding instinct – is when you're in the processing area trying to move cattle down the snake," he says. Assume all the cattle are lined up and they're stopped. You want them to move. The first thing the handler should do is to start out standing away from the snake so you're out of the flight zone and not pressuring the cattle. If you want the cattle to start to move, move into the flight zone of the first animal.
"So you move up to the side of the snake and start walking against those cattle. As soon as you cross the point of balance of that first steer, you're in his flight zone and behind the point of balance, he starts moving forward. Continue walking down the chute so you're behind the point of balance of all of them and they're moving forward. Then your return is to get out of the flight zone and walk back to the front."
What's going to happen if you walk back up the snake? "They're going to stop or start slowing down. As you walk forward, the first steer is going to stop because you're now in front of his point of balance," McCollum says.
It may be, he adds, that to get them moving down the snake, that all you have to do is move in and out. "So the cattle are moving, it looks like they're slowing down, step into the flight zone behind the point of balance. When they start moving forward, you back out and let everybody follow."
You can also use that process when handling groups of cattle. When you're in the pen looking at those cattle, find those that are paying attention to you," McCollum says. "They're the initiators, the ones that are going to initiate movement. Get them moving, then let the rest follow them out."
Subscribe to Our Newsletters
BEEF Magazine is the source for beef production, management and market news.
You May Also Like
---