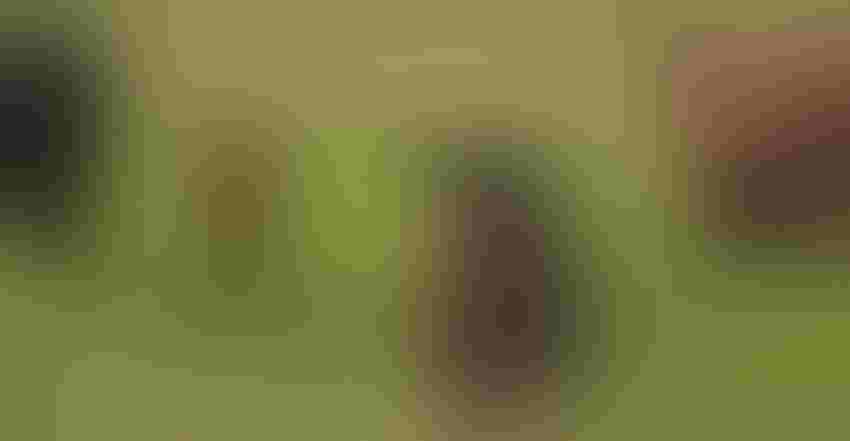 For preweaned beef calves on pasture, life should be easy. They have yet to deal with the stresses of weaning, transportation or commingling with cattle from other operations. So why would they break out with summer pneumonia now?
Several environmental factors can put young calves at risk. "Weather extremes, when temperatures fluctuate from cold nights to hot days, can cause stress," explained John Davidson, DVM, senior associate director of beef professional veterinary services, Boehringer Ingelheim. "Hot, dry and dusty conditions can interfere with respiratory tract defense mechanisms, and parasite infestations can suppress the immune system."
The Role of Maternal Antibodies
Because a calf's immune system takes months to fully develop after birth, it relies on the antibodies it received from the dam via colostrum to fight off disease. "We typically see two patterns of summer pneumonia," Dr. Davidson said. "In the first case, it occurs between birth and 60 days of age in calves that received inadequate colostrum, in terms of quality or quantity." 
Calves with inadequate colostrum intake are much more likely to be sick and die before weaning than calves that receive adequate colostrum, according to Dr. Davidson.
"Producers might also see summer pneumonia in calves 90 to 120 days of age, when maternal antibodies naturally diminish before their immune systems are fully developed," he added. In either case, a vulnerable immune system opens the door for viruses and bacteria to invade the lungs.
In the early stages of summer pneumonia, calves may show subtle signs, such as lethargy, droopy ears and loss of appetite. As the infection progresses, calves can experience fevers, coughing and rapid breathing. Since it can be difficult to observe calves on pasture, producers may not realize there's a problem until calves turn up dead.
"We participate in Verified Natural Beef and Global Animal Partnership, Step 4 (GAP 4) value-added programs," said Wayne Cockrell, manager of Carter Ranch near Oakwood, Texas. "If we have a calf with a respiratory problem that needs antibiotics, it's no longer eligible for the program, so prevention is really key for us."
Building Cow/Calf Immunity
For Cockrell, herd immunity starts with the cowherd. "We give cows Express® FP, because it's a modified-live virus [MLV] vaccine with fetal protection against bovine viral diarrhea virus [BVDV]," he noted. By vaccinating cattle when they're open, they're able to vaccinate again during pregnancy.
Cockrell is able to vaccinate calves with MLV vaccine Pyramid®5 + Presponse® SQ, while they're still on the cow. "This helps market our calves," said Cockrell. "If a buyer knows they've had three rounds of quality respiratory vaccines, they know those calves won't have problems."
Whether choosing vaccines for calves, heifers or cows, it's a good idea to make sure they are labeled to provide protection against BVDV Type 1b, the most prevalent subtype in the United States.1 If vaccines aren't specifically labeled to protect against that subtype, calves can still be vulnerable to infection.
Cockrell cites the BVDV protection as another benefit of his vaccination program. "In the past, we were getting about 65 percent of our cows bred in the first 60 days of the breeding season," he stated. "After switching to EXPRESS FP, we now get over 90 percent of our cows bred in the first 60 days. So we're able to tighten up the calving season and increase our average weaning weight."
Express® FP, Pyramid® and Presponse® are registered trademarks of Boehringer Ingelheim Animal Health USA Inc. ©2019 Boehringer Ingelheim Animal Health USA Inc., Duluth, GA. All Rights Reserved. BOV-2184-RESP0419
Reference:
1 Fulton RW, Ridpath JF, Saliki JT, et al. Bovine viral diarrhea virus (BVDV) 1b: predominant BVDV subtype in calves with respiratory disease. Can J Vet Res 2002;66(3):181–190.
Subscribe to Our Newsletters
BEEF Magazine is the source for beef production, management and market news.
You May Also Like
---
Current Conditions for
New York, NY
See Detailed Weather Report
Enter a zip code to see the weather conditions for a different location.
Aug 27 - Aug 29, 2024
Farm Progress Show annually hosts more than 600 exhibitors displaying new farm equipment, tractors, combines and farm implements; seed and crop protection products; and many additional farm supplies and services.
LEARN MORE