Building The Next Generation Of Beef Industry Leaders
Building The Next Generation Of Beef Industry Leaders
A unique collaborative program hosted by the King Ranch® Institute for Ranch Management is aimed at growing the next crop of U.S. beef industry leaders.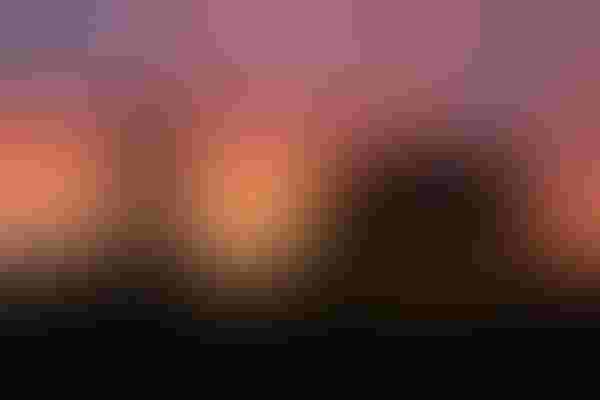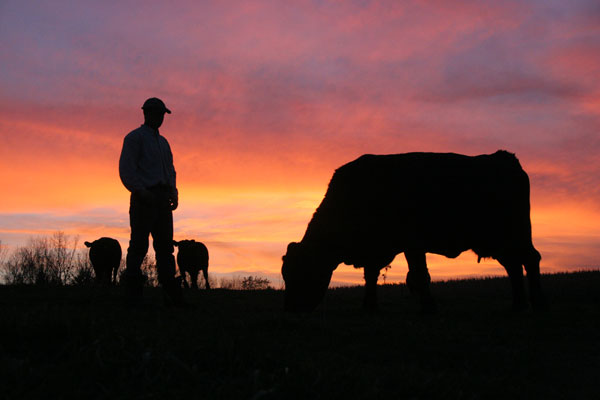 With the average age of U.S. beef producers eclipsing 55 years, the industry has long buzzed about needing new blood. So the surprisingly strong demand for beef of late — despite record-high retail prices — has many hopeful that the improved profitability will translate into attracting more young people into the business.
A growing, and expectedly younger, industry will necessitate a new crop of industry leaders. It's into that breach that a new program launched by the King Ranch® Institute for Ranch Management (KRIRM) has stepped. KRIRM is the only program in the world to offer an M.S. degree in ranch management. Because of the success of such efforts, expanding the leadership development program to more greatly impact the ranching industry was the next logical step.
That expanded leadership program was introduced earlier this year, with 21 young men and women making up the first class of KRIRM's Excellence in Ag Leadership Program. With assistance from the National Cattlemen's Beef Association (NCBA), 15 young professionals were selected and identified as young people with high leadership potential. These 15 individuals were added to the cohort of six graduate students enrolled in KRIRM's M.S. program in ranch management to create the inaugural class of 21. The class of 21 is approaching the midpoint of this two-year distance-education program designed to help them identify, understand and capitalize on their unique strengths to develop personal, organizational and community leadership skills.
Photo Gallery: Home Is Where You Hang Your Hat
At BEEF, we're proud to celebrate the ranching lifestyle. Enjoy 70 photos from our readers that showcase their country home. Enjoy the gallery now.
"I felt honored to become part of such a prestigious program," says Meghan Anderson, a beef specialist from Nebraska and member of the inaugural class. "This program has helped me to build and define leadership, and I'm really excited about what the program has to offer."
Ryan Rhoades, the KRIRM assistant professor who leads the program that is based at the Texas A&M University-Kingsville campus, says the industry will benefit from the success of these young people.
"Our industry will be forced to deal with some big issues and challenges in the coming years. Developing the next generation of leaders is one of the strongest leverage points for our industry," he says.
Rhoades says the program offers a unique opportunity for promising participants to learn more about their individual strengths as leaders. Via the program, they inventory and fine-tune their leadership skills, and network with other industry leaders to position themselves to be effective future leaders of the industry.
"We hope to build a network of future leaders that will make decisions and be the voice of our industry," Rhoades says.
Many of the participants are alumni of NCBA's Young Cattlemen's Conference (YCC). Begun in 1980, the centerpiece of YCC is a week-long industry immersion via a tour that exposes participants to all aspects of the beef industry. The primary objective is to develop leadership qualities in young cattle-industry people.
The KRIRM program provides further leadership development opportunities for a selected cadre of YCC alumni and KRIRM graduate students with the desire to continue learning about the industry and further developing their leadership potential.
Program specifics
Once selected, the inaugural class began its experience at the NCBA convention in Nashville, TN, in early 2014. Participants attended a one-day workshop where they received the results of a personal 360° leadership assessment completed by their managers, co-workers, peers and direct reports. The assessment identified the leadership strengths of each participant. Upcoming conference sessions have focused on further development of their exclusive skill sets.
Because the participants are scattered across the country, distance-based learning is the foundation of the course. The participants will attend three KRIRM lectureships held on the Kingsville campus, however, which will focus on strategic planning, human resource management and systems thinking.
"They'll also participate in leadership webinars with industry leaders, and have the opportunity to attend individual leadership development, policy and media training workshops," Rhoades says. All workshops and lectureships feature top experts in the ranching industry.
Class member J. Clay Burtrum grew up on a cattle and swine farm in Oklahoma. After earning a degree in animal science biotechnology from Oklahoma State University, he held positions in industry before returning home to partner with his father and helping manage Burtrum Cattle LLC, a stocker and cow-calf business.
Burtrum says the program will help him be a more effective leader within his current roles as Oklahoma Beef Council chairman, Region IV Federation of State Beef Councils vice president, NCBA board member and beyond.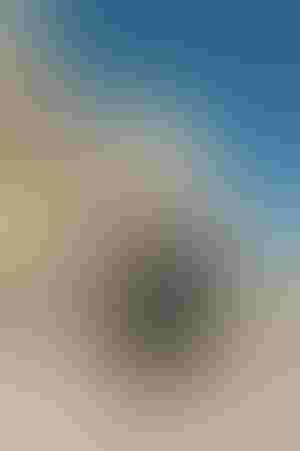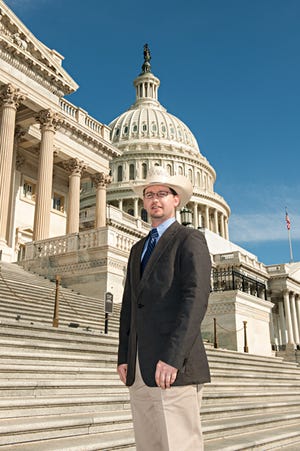 "We hope to build a network of future leaders that will make decisions and be the voice of our industry." Ryan Rhoades
"This program is a collaborative effort to provide beef leaders with a more industry-intense look via an in-depth, two-year training course," Burtrum says. "Who better to partner with than KRIRM, which already has a great reputation for strategic thinking and developing ranch leaders?"
Subscribe now to Cow-Calf Weekly to get the latest industry research and information in your inbox every Friday!
KRIRM was founded in 2003 to commemorate the 150th anniversary of the fabled King Ranch. The Excellence in Ag Leadership Program represents the first time the program is offering a leadership program with NCBA. Rhoades says the collaborative program is an important component of the M.S. degree, and has allowed KRIRM graduate students to develop their skills and grow their network with other program participants across the industry.
Rhonda Wulf is a graduate student in the KRIRM M.S. program. "Our graduate student goals at KRIRM include preparing to serve as leaders of the beef industry, tackling challenging and contemporary issues relative to beef production, and networking with other progressive ranchers and agribusiness people from across the country," she says.
Rhoades sums it up this way: "The vision of KRIRM is to educate leaders who will make a positive difference in ranching, and ensure that the ranching heritage is not lost," he says.
For more information on the program, contact Rhoades at 361-593-4756 or [email protected]. 
Becky Church is a University of Minnesota student and served as summer intern for BEEF magazine.
You might also like:
Buying A New Herd Bull? Do These 4 Steps First
3 Reasons A DVM Should Head Up Our Ebola Response
4 Tips For Eliminating Weeds This Fall
Photo Tour: World's Largest Vertically Integrated Cattle Operation
6 Pasture Weed Control Tips For The Fall
What Do You Think Of The National Geographic Take On Beef Production
5 Tips For Getting The Most Cash For Your Cull Cows
Corn Projected In $2.70 To $3.20 Bu. Range Through 2020
Subscribe to Our Newsletters
BEEF Magazine is the source for beef production, management and market news.
You May Also Like
---