Call for tariffs shows cattle industry's trade policy divide
Call for tariffs shows cattle industry's trade policy divide
Analysis: While R-CALF generally favors protectionism, other cattle industry leaders favor free trade.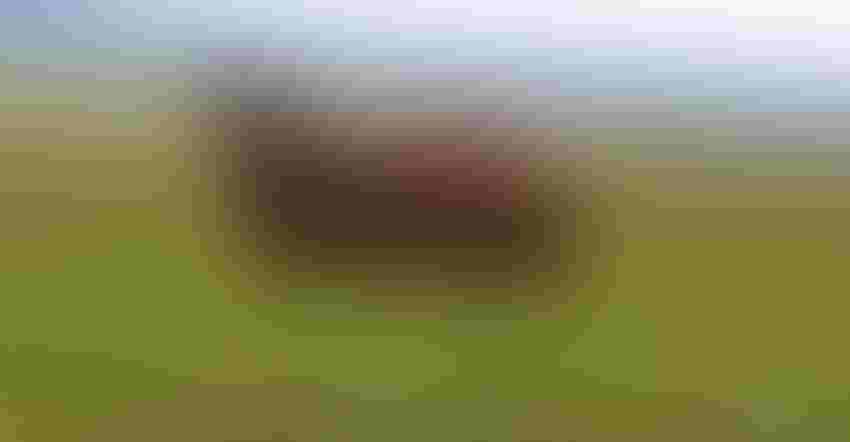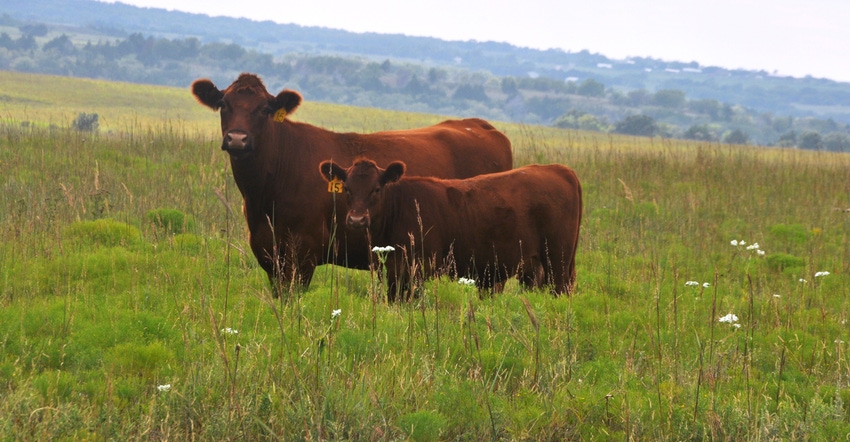 TRADE DIVIDE: R-CALF asks for more tariffs on cattle and beef, standing in stark contrast to most of the ag industry.
Even as most of farm country braces for whatever fallout may come from initiating tariffs on steel and aluminum imports — not to mention the threat to put tariffs on $30 billion worth of Chinese goods — R-CALF USA's board of directors has unanimously called on President Donald Trump to impose new tariffs on cattle, beef, sheep and lamb imported from countries that have trade surpluses with the U.S.
The action is in stark contrast to the policy set by the National Cattlemen's Beef Association, the largest organization for the cattle industry, which supports free trade agreements and opposes tariffs in general.
R-CALF has long been a proponent of protectionist trade policy, supporting Country of Origin Labeling, and opposing the Beef Checkoff and premium-grid price contracting, so the organization's call for new tariffs was not surprising. But it does provide a reminder of the wide divide in the industry when it comes to policy questions.
According to R-CALF USA board president Bryan Hanson, tariffs are necessary to preserve national food security interests.
"The growing tide of underpriced imports is displacing domestic cattle and sheep production, and new tariffs are needed to offset the artificial price advantage that foreign countries gain through currency manipulation, cutting food safety corners, hidden subsidies, and lax environmental standards," Hanson says.
Statistics show, however, that cattle and beef imports into the U.S. have decreased in recent years, and that the countries that are at the top of the import list are Australia, Canada and New Zealand.
None of those countries have lax environmental standards, and none are known for currency manipulation or food safety concerns. Australia and Canada have a trade deficit with the U.S., and while New Zealand has a slight annual trade surplus that slips in and out surplus status from month to month. That would arguably exclude the countries that the U.S. imports most of its cattle and beef to from R-CALF's proposed tariffs.
NCBA sees trade as vital
The NCBA position, which is echoed by the Kansas Livestock Association, is that trade is vital to the U.S. beef industry. About 13% of all production in the U.S. is exported, and exports add about $300 per head to the price of cattle.
The organization also points out that free trade agreements have been demonstrated to increase the volume of beef sold to other countries, even though the trade balance overall may show a deficit on the U.S. side.
South Korea, for example, has a sizeable trade surplus with the U.S. in total. But after a free trade agreement signed in 2012 went into effect, U.S. sales of beef to South Korea have jumped 82%, from $582 million in 2012 to $1.06 billion in 2016. By volume, exports have jumped from 125,614 metric tons in 2012 to 179,280 metric tons in 2016.
Different statistics
R-CALF, however, uses a different number set to make its point. The organization argues that new tariffs will stop the decline in the number of livestock operations and feedlots across the country.
"Since the implementation of NAFTA (North American Free Trade Agreement), the largest segment of American agriculture, the U.S. cattle industry, has shrunk at an alarming rate: 20% of all U.S. cattle operations have exited the industry, the nation's cow herd shriveled to the smallest size in over 70 years, and in 2014 and 2015 U.S. beef production fell to the lowest level in over two decades," says R-CALF chief executive Bill Bullard.
He added that the number of U.S. cattle feedlots declined by another 1,010 businesses between 2016 and 2017. This means the U.S. lost nearly 84,000, or 75%, of its feedlots since NAFTA. Bullard says most of those losses were smaller farmer-feeders that typically raise their own feed for their cattle, and their continued exodus is weakening America's rural economy.
Statistics show that he's right about falling numbers of small farmers and decreases in the number of cattle on farms and ranches.
In 1992, two years before NAFTA, the Census of Agriculture shows there were 1,074,249 head of cows and calves. By the Census of 2012, that number had fallen to 913,246. Farms with between 50 and 99 head of cattle stood at 197,740 in 1992 and had dropped to 118,394 in 2012, while farms with more than 5,000 head had risen from 704 in 1992 to 1,124 in 2012.
Bullard sees that as a big problem.
"Losing nearly 84,000 farmer-feeders who once competed for the purchase of lighter cattle is having a huge, negative impact on the competitiveness of our industry," he says.
Other factors
What the simple crunching of numbers does not account for, however, is the number and range of factors other than trade agreements that have contributed to the decline of numbers on farms and ranches.
Some of the consolidation can be contributed to overall economics that have seen all farms, not just cattle operations, grow fewer and larger over time.
Cattle country in the U.S. has also undergone successive, persistent and sometimes devastating drought in the years between 1992 and 2012. And numbers declined dramatically during the deep drought from 2012 to 2014.
Reductions in cattle numbers during consecutive drought years that reduce the amount of forage available are typical in the U.S. Economic struggles also tend to hit smaller farmers harder, which is part of the dynamic that leads to consolidation in the industry.
Subscribe to Our Newsletters
BEEF Magazine is the source for beef production, management and market news.
You May Also Like
---