Conaway unveils farm bill
Conaway unveils farm bill
Ranking member Peterson says bill threatens urban-rural farm bill alliance.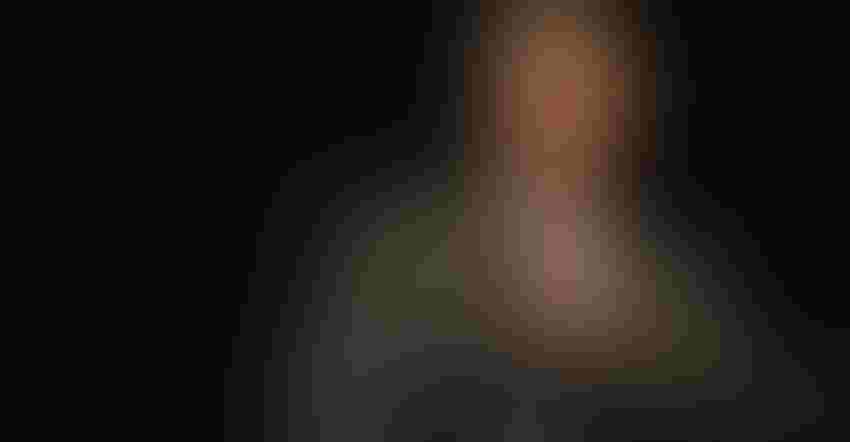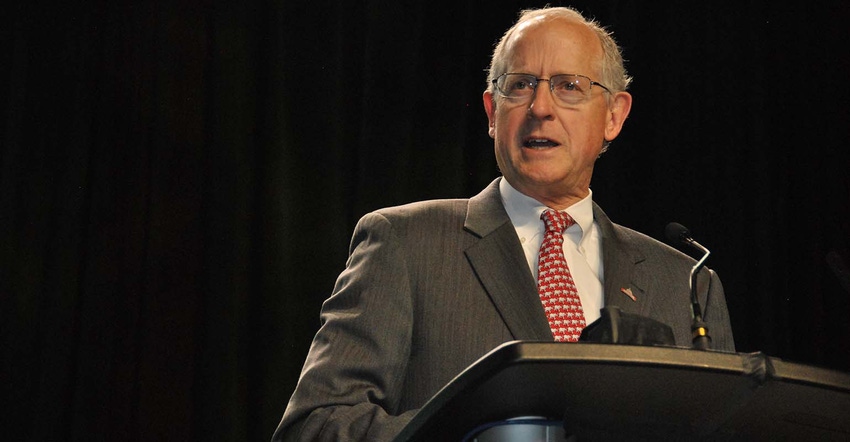 Mike Conaway
House Agriculture Committee Chairman K. Michael Conaway introduced the Agriculture and Nutrition Act of 2018 (H.R. 2) today.
"Rural America is hurting," the Texas Republican said in introducing the farm bill. "Over the last five years, net farm income has been cut in half. Natural disasters and global markets distorted by predatory trade practices of foreign countries, including high and rising foreign subsidies, tariffs and non-tariff barriers, have resulted in huge production losses and chronically depressed prices that are today jeopardizing the future of America's farm and ranch families."
Related: Likelihood of 2014 Farm Bill extension grows
The bill provides certainty and risk management for producers while ensuring that consumers will enjoy the safest, most abundant and most affordable food supply in the world at the same time saving taxpayers more than $112 billion, Conaway says.
The bill reauthorizes the Supplemental Nutrition Assistance Program.
"The farm bill also keeps faith with these families by not only maintaining SNAP benefits but by offering SNAP beneficiaries a springboard out of poverty to a good paying job, and opportunity for a better way of life for themselves and their families," Conaway said.
The chairman's mark, as the draft bill put forth by Conaway is known, drew praise from many in the agricultural community, even as they acknowledged it doesn't have the support of everyone on the committee.
"I applaud Chairman Conaway and the House Agriculture Committee for their diligence and hard work in crafting the 2018 Farm Bill," said Agriculture Secretary Sonny Perdue. "The trend of low commodity prices over recent years and headlines about trade disputes have caused anxiety among agricultural producers these days, so this legislation is critically important to give them some much-needed reassurance."
"This bill would uphold programs that are making a difference," said Lindsey Lusher Shute, National Young Farmers Coalition Executive Director and Co-founder. "But it's also the expectation of farmers and the American people that both parties work together to pass a farm bill on time -- one that provides a safety net for farmers and consumers. This committee has got to find a way to get that done."
"We recognize this process has many stages, and while this version lacks support from Democrats, we hope that the chairman will continue to work to negotiate to get the needed support to pass a bill that can conference with the Senate and become law in 2018," said ASA President John Heisdorffer.
Many Democrats don't support the version introduced by Conaway because it includes new work requirements for food stamp recipients. 
Rep. Collin Peterson, ranking member of the House Agriculture Committee, said Conaway put the farm bill at risk by pursuing partisan ideology.
"This bill attempts to change SNAP from a feeding program to a work program," Peterson said. "The bill rejects the testimony of 89 witnesses, and instead includes ideological language that will force people off of SNAP to pay for massive state bureaucracies that won't work and are a waste of money. This legislation is based on false perceptions and ignores reality." 
Peterson says farmers have enough to worry about without a partisan divide occurring the farm bill.
"Breaking up the long-standing, bipartisan, urban-rural farm bill alliance is a dangerous and unproductive step that will only sow division and jeopardize both this and future farm bills," Peterson said.
The bill fails to deliver for farmers who are facing dire financial conditions," he said. "Our farmers need a safety net that will address their current reality. This farm bill fails to provide the certainty farmers need during uncertain times."
"Family farmers deserve to be a priority," said National Farmers Union President Roger Johnson. "They deserve to have a safety net that addresses current economic conditions. They deserve strong programs that help them improve the long-term sustainability of their farms. And they deserve access to fair and diverse markets. The final version of this farm bill must reflect the growing challenges family farmers face."
Advocacy continues
The interest groups pledged to continue reviewing the proposal and advocating for their issues.
"The House Agriculture Committee's proposed 2018 farm bill shows the committee is aware of a farm economy teetering on a knife's edge," American Farm Bureau Federation President Zippy Duvall.
Duvall praised the bill's improvements in the dairy program, ARC program and crop insurance program. He said there are new provisions aimed at cotton farmers as well as provisions that will improve conservation, the specialty crops program and research and development programs.
"This is one step to bring certainty to our farmers when we face challenges from many different directions," Duvall said. "There are still details to be worked out, and we stand ready to work closely with leadership and members of the committee to move forward. We urge Congress to complete a new farm bill soon that promotes food security, a strong farm economy and the thousands of jobs that are supported by America's agricultural productivity."
"We . . . appreciate the chairman for including authorization for the Foreign Market Development program, as well as funding for FMD and the Market Access Program," Heisdorffer said. "ASA will continue to press for the doubled funding we originally requested for these programs, which farmers across the country leverage to expand our overseas markets."
The National Young Farmers Coalition will continue to advocate for its Young Farmer Agenda.
"NAWG continues to advocate for a strong crop safety net program which means no cuts to the crop insurance program and maintaining a producer choice between revenue-based (Agriculture Risk Coverage) and price-based (Price Loss Coverage) programs, as well as improvements to both," said National Association of Wheat Growers President Jimmie Musick. "Further, NAWG continues to advocate for prioritizing working lands conservation programs in the Conservation Title, reauthorization and increased funding for MAP and FMD, as well as a strong research title."
Source: House Agriculture Committee, American Soybean Association, National Young Farmers Coalition, NAWG, USDA, NFU, AFBF
Related articles:
Rep. Conaway's version of the farm bill imposes stricter work requirements on between 5 million and 7 million people. - Politico
The roughly $865 billion measure introduced seeks to shift funding in the food-stamp program toward job training. - Bloomberg 
The legislation would require able-bodied adults aged 18-59 to work or participate in job training for 20 hours a week in order to receive food stamp benefits that average about $450 a month for a family of four. - Des Moines Register
As the chairman's mark is released, it appears everything has changed in the farm bill urban-rural calculus. - New Food Economy
Subscribe to Our Newsletters
BEEF Magazine is the source for beef production, management and market news.
You May Also Like
---