Coronavirus impact on China's meat, food business unclear
Coronavirus impact on China's meat, food business unclear
U.S. Meat Export Federation says foodservice sales weakening very fast.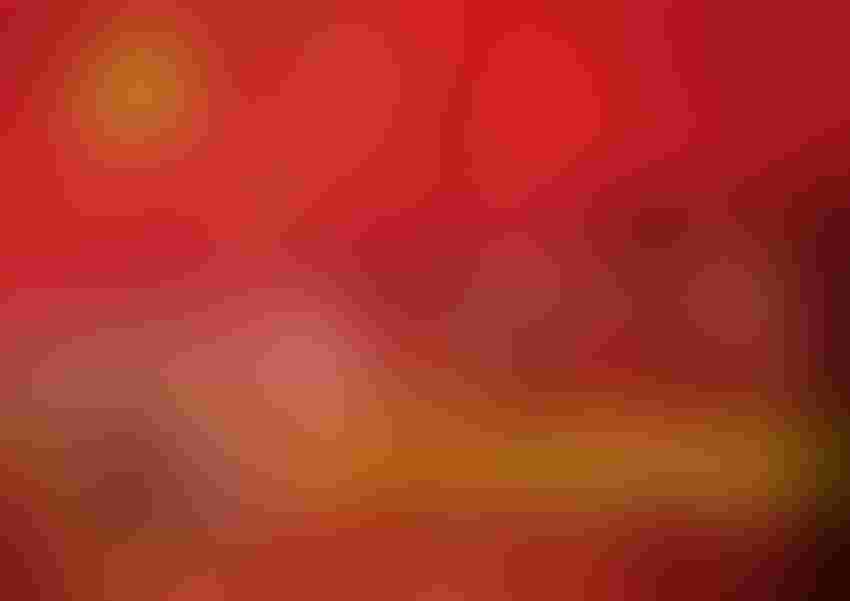 Gilnature/iStock/Getty Images
How the coronavirus outbreak is affecting Chinese commerce remains unclear, but Joel Haggard, U.S. Meat Export Federation (USMEF) senior vice president of the Asia Pacific region, told Feedstuffs that USMEF staff members in China have been closely following developments.
In China, Haggard said it's "all hands on deck," with all of China's leadership now fully engaged in trying to halt the spread of the virus. Complicating the effort, however, is the imminent end of the Chinese New Year, he noted.
"We're going to see here a rush by hundreds of millions of migrant workers and other persons from there traditional homes back to their workplaces. This will likely place an additional strain on efforts to break these chains of contagion," he explained.
The movement was set to begin this weekend, but Haggard said China has issued directives to lengthen the holiday period.
For now, how the disease outbreak has affected the meat and food business is still unclear and difficult to assess because the Lunar New Year holidays are still underway, according to Haggard.
Rumors that Chinese ports are closed "are just that: rumors," he said. "Clearance of goods may have been slowed because of the holidays, and we know inspectors are focused on expediting much-needed health care materials for fighting the disease, but so far, we're not aware of any port closures due to disease risk."
Even during the bleakest days of the severe acute respiratory syndrome outbreak of 2003, Haggard said the port was still loading and unloading vessels 24/7.
What really remains unclear at this point is how the overall food supply chain is functioning. "There's no question that there have been runs at supermarkets. In most tier 1 cities, the populace is bunkering down in their homes. So, that really means they head out to the supermarket to stock up and then head back home for a lockdown," he said.
USMEF is hearing that this is turning into a very fast weakening of foodservice sales, but Haggard said it's hard to quantify the impact because many of the restaurants had already closed for the holiday.
Still, the new travel advisories and the decline of inbound travelers will no doubt hurt foodservice and hotel business. "It's definitely not a positive outlook," he said.
Further, Haggard relayed that USMEF is also watching is food transportation logistics. He said China's ministries of agriculture, transport and public security issued a "pretty important" joint notice to ensure that so-called vegetable basket products — staples like meat and vegetables — should be circulated normally.
"This is a plea for players in the marketplace not to hoard, not to price gouge and to make sure that all efforts are being made to supply products into the market," he explained.
There have reports of hoarding and price gouging, but Haggard said Chinese officials recently announced that many large companies, including Alibaba, COFCO and Wumart, have pledged to make sure supplies of key daily necessities are available at reasonable prices.
Importantly, Haggard said the notice also forbids locales — small municipalities up to province — from setting up arbitrary transportation blockades. "There have been reports of communities trying to shut themselves off from all visitors and traffic. We assume the government will need to work hard to ensure transportation network are functioning normally," he said.
However, until there are signs that the epidemic's growth curve is abating, he said, "It's going to be tough on restaurant operators across the board."
Haggard continued, "Retail logically will benefit, but it's apparent the government feels it [needs to] issue guidance to those in the market to make sure food supply chains remain open and operating smoothly."
On the meat side, it may be another few days or even another week before there is a sense of how meat is moving in the country or whether supply chains are getting backed up, Haggard said.
December trade numbers have not been released, but inbound shipments of all meat and poultry during November were a monthly all-time record, he relayed, adding, "Volumes that hit Chinese ports in December were likely very large, as well."
Haggard said those products are going to need a smooth supply chain to reach consumers, "but the coronavirus and all its impacts on the way society goes out and moves around will definitely be a challenge."
As to whether the virus may affect China's ability to meet the commitments it recently made in the phase one trade deal with the U.S., Agriculture Secretary Sonny Perdue said "the honest answer is we just don't know yet."
What is known, he said, is that it's causing some general economic disruption.
"It has already dislodged a number of people. I think the last number I saw was 46 million people sheltering in place in China, so it obviously is going to have some ramifications economy-wide, which we hope will not inhibit the purchase goal we have for this year," Perdue said.
U.S. creates Coronavirus Task Force
President Donald Trump announced Jan. 31 the formation of the President's Coronavirus Task Force.  Members of the task force have been meeting on a daily basis since Jan. 27. During a meeting Friday, Trump charged the task force with leading the U.S. government's response to the novel 2019 coronavirus and with keeping him apprised of developments.
The Coronavirus Task Force is led by Health & Human Services Secretary Alex Azar and is coordinated through the National Security Council.  It is composed of subject matter experts from the White House and several U.S. government agencies, and it includes some of the nation's foremost experts on infectious diseases.
The task force will lead the Administration's efforts to monitor, contain and mitigate the spread of the virus while ensuring that the American people have the most accurate and up-to-date health and travel information.
"The risk of infection for Americans remains low, and all agencies are working aggressively to monitor this continuously evolving situation and to keep the public informed," the announcement said.
According to the Centers for Disease Control & Prevention website, there are currently 121 pending cases of coronavirus in the U.S., but of 120 cases that have already been analyzed, 114 were negative, while six were positive. States with confirmed cases include Arizona, California, Illinois and Washington state.
Subscribe to Our Newsletters
BEEF Magazine is the source for beef production, management and market news.
You May Also Like
---