Customized selection indexes help simplify bull buying decisions
Customized selection indexes help simplify bull buying decisions
Web-based decision support tool takes another step toward reality.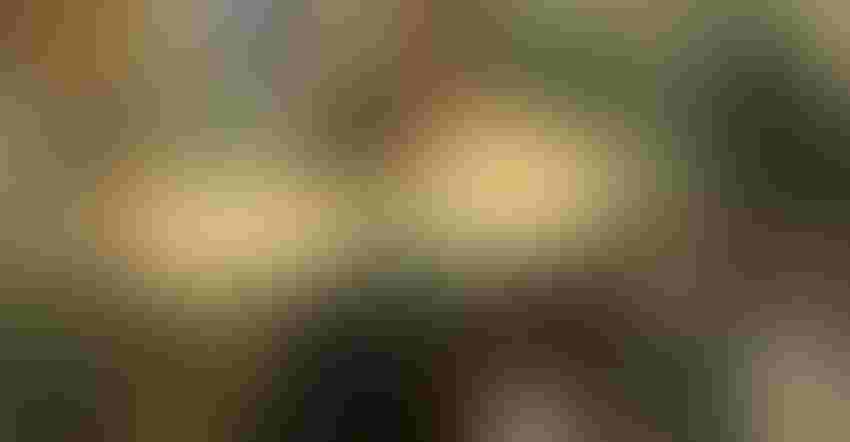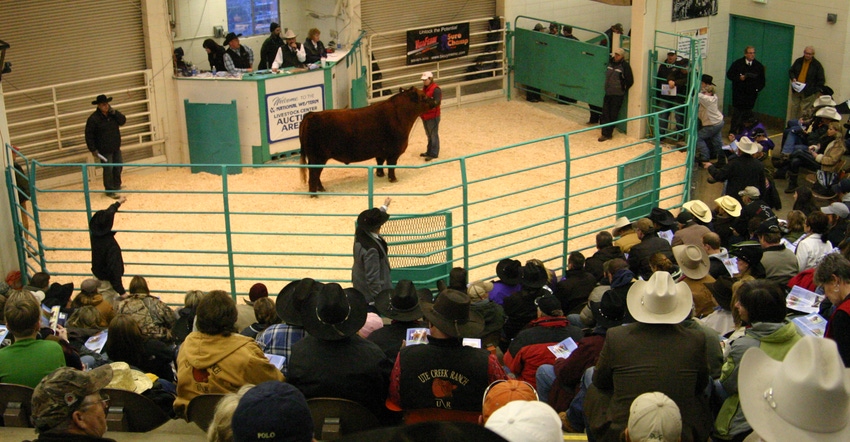 Effectively selecting optimal bull candidates for any herd is complex.
"It takes integrating a well-formed breeding objective within a breeding system, choosing what traits impact the breeding objective, how to objectively weight those traits, and then at the end, choosing the bull or bulls that match all of that," says Matt Spangler, Extension beef genetics specialist at the University of Nebraska-Lincoln. "And all of this needs to contemplate economics and potential environmental constraints."
Now, throw in breed effects and the value of heterosis. Then, consider the ever-increasing amount of data attached to each bull, or female for that matter. Selection can be so cumbersome that many producers ignore available selection technology, such as EPDs, and rely on traditional tools, like the eyeball and actual performance data.
"We don't have a dearth of technology to take advantage of, we just don't seem to take advantage of it, and that becomes a competitive disadvantage," Spangler says.
That's were economic selection indexes come in. They help simplify matters by attaching economic weight to multiple traits that describe terminal or maternal value, for instance.
Selection index 101
"Economic selection indexes are tools to enable and inform multiple trait selection," says Spangler. "I contend that the majority of beef cattle producers practice multiple trait selection, but the operative word is informed in such a way that the weighting of traits in multi-trait selection is economically based."
Fundamentally, he explains economic selection indexes are based on the components he mentioned at the outset:
Breeding objectives—Determine what traits are economically relevant, given how you market calves, whether or not you also retain replacement females, those kinds of things.

Economic parameters—Considers the cost of particular inputs and the value of saleable product.

Relationships among traits—What they are, whether they're antagonistic or complementary and to what degree.

Population (herd) means—Things like average weaning weight, average pregnancy rate and average cow age distribution.
Economic selection indices are widely available, via breed associations and non-breed association vendors.
"These tools have shown to be very robust and valuable to practice multiple trait selection, but they are generalizations," Spangler explains. "They are generalizations in the sense that they assume a common breeding objective and they assume industry averages for phenotypes. They're generalizations in the sense that they utilize historic averages for cost and revenue pricing."
None of that is a negative. Spangler wishes available selection indexes were used more frequently. But he also believes some producers could take advantage of more refined breeding objectives.
For instance, if it's a terminal program, all of the calves go to market, but differently. Some may be sold at weaning, some held over and sold as yearlings, others retained through the feedlot and sold on a live basis, others retained and sold on a carcass basis. Those kinds of details make a difference in selection.
Similarly, accounting for specific in-herd performance offers more precise selection accuracy than merely using industry averages, as does herd-specific cost and revenue data.
The latter two points represent the kind of customization researchers are building into iGenDec (Internet genetic decisions), a web-based decision support tool that will enable users to customize a selection index based on their specific breeding objective, using industry averages or their own data. Spangler provided an update of the multi-year research project during this year's Beef Improvement Federation Research Symposium and Convention.
The project is funded by a USDA competitive grant and is being developed by a cadre of beef geneticists including Spangler, Bob Weaber, Extension beef breeding and genetics specialist at Kansas State University, Bruce Golden of Theta Solutions and USMARC research geneticists—Larry Kuehn, Warren Snelling and Mark Thallman.
Using iGenDec
Complex as it may sound, the tool is designed to offer convenience and varying levels of input.
In simple terms, users select a defined breeding objective, input the breed composition of their breeding herd, elect to use industry average phenotypic means or input their own herd averages. Likewise, users can choose to use industry average cost and revenue prices or input their own data.
Next, users upload the EPDs of bulls being considered. If you're considering bulls of different breeds, iGenDec seamlessly applies across-breed EPD adjustment factors.
The result is an index ranking of the candidates.
"You can compare the animals in terms of the net profit difference they hold for your enterprise based on genetic potential," Spangler says.
Besides individual use, researchers envision breed associations and other entities using iGenDec to create generalized selection indexes that offer their clientele the opportunity to customize for their own enterprise.
Currently, the research team is testing an alpha version of the system. Next, Spangler explains an updated version will go to the project's advisory board, which includes commercial and seedstock producers. After that, the project team will offer training to breed associations and Extension personnel, before migrating iGenDec into broader industry use. Plans call for project completion by the end of next year.
"There are a lot of bull sales and a lot of bulls in each sale. The reality is there are just too many EPDs to be able to practice multiple trait selection in any kind of informed way," Spangler says.
iGenDec should provide a solution.
Subscribe to Our Newsletters
BEEF Magazine is the source for beef production, management and market news.
You May Also Like
---