Dairy producers appreciate work of beef checkoff's consumer marketing program
Dairy producers appreciate work of beef checkoff's consumer marketing program
In central California, Brian Medeiros spends his days helping to look after the cows on his family's dairy farm. However, Brian realizes he' s more than a dairy farmer he's also a beef producer.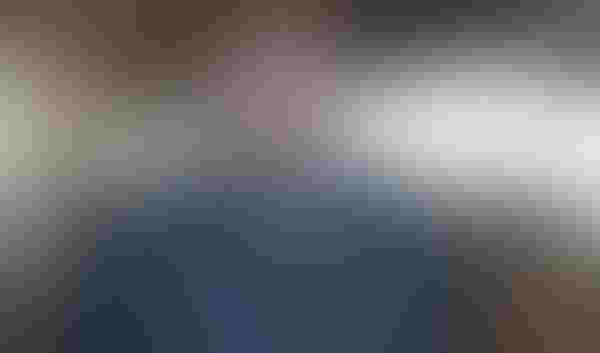 I'm Brian Medeiros, and my parents and I run a dairy farm near Hanford, Calif. We have been milking cows for 22 years, and began operating our current facility in 2003. We milk about 2,500 cows three times a day. We also run all of our supporting stock - our young calves and replacement heifers - on our farm, so we have about 4,800 head of cows that we're tending to daily.
The beef sector is important to our dairy industry because our cows will eventually end up in the beef supply. On our farm, we always look to the beef side as the final product from for our cows. We love the fact that we can make milk with them, but they have a dual purpose in providing nutrition for consumers through the beef they provide.
The Beef Checkoff Program really helps us do a better job connecting with consumers. The checkoff has done the research to understand where our key audience – millennials – spend their information-gathering time. I know you won't be surprised that the majority of that time is spent online. So, the checkoff has devised several ways to reach people online, whether they are visiting the website BeefItsWhatsForDinner.com, or scrolling through their Facebook and Twitter feeds and seeing messages promoting beef.
By ourselves, we couldn't do the things that we can through the beef checkoff. By combining those dollars from each cow into one program, we're able to reach the millennial generation, and we're able to reach consumers that are looking for nutritious food.
I know you might be missing the TV and radio commercials that we used to hear which promoted Beef. It's What's for Dinner. But, since the consumers we want to reach aren't watching TV – especially the commercials – the best place for our checkoff dollars to be used is for online reach. Your checkoff dollar makes it possible for the consumer marketing program to get online and reach a very specific target audience. In the end, it means our checkoff dollars are being used as effectively as possible.
One example of success: in 2015 we were able to drive 2.2 million people directly to our Beef It's What's For Dinner website where they find recipes, information about beef cuts, and beef nutrition facts.
From time to time, we may wonder whether our dollar really is effective. One thing I can say is it's definitely helping to grow the demand for beef and to ensure that consumers see where beef comes from and what we're doing to give them the best product that we can.
You might also like:
Ranching operations personify environmental stewardship
55 photos celebrating spring on the ranch
7 things to put on your breeding season prep checklist
Be aware of rabies' warning signs in cattle
11 must-read profitability tips from Burke Teichert
Subscribe to Our Newsletters
BEEF Magazine is the source for beef production, management and market news.
You May Also Like
---