Family farm bankruptcies up 8%
Family farm bankruptcies up 8%
Chapter 12 farm bankruptcies did slow for first half of 2020 due to federal assistance.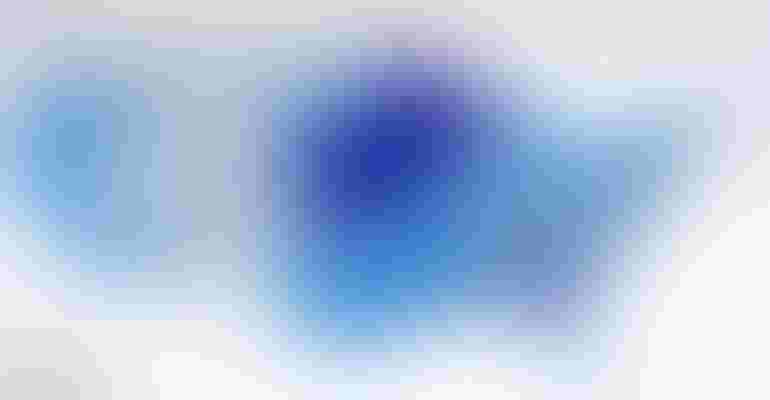 Although Chapter 12 family farm bankruptcies during the first half of 2020 slowed to 284 filings, down 10 from the first half of 2019, family farm bankruptcies are now at 580 filings, 8% above year-ago levels, according to data released recently from the U.S. Courts. In addition, bankruptcies during the second quarter of 2020 were down to 115 filings, nearly 50 fewer filings than the second quarter of 2019.
Several contributing factors are likely at play as farmers struggle to stay afloat during the COVID-19 pandemic, the American Farm Bureau Federation (AFBF) said. AFBF noted that the lower number of filings at a time when farmers and ranchers are struggling with the impact of COVID-19 is due in large part to the financial assistance provided by the Coronavirus Aid, Relief & Economic Security (CARES) Act, including direct payments to agricultural producers through the Coronavirus Food Assistance Program (CFAP), the availability of Paycheck Protection Program loans, temporary payment deferrals and forbearance consideration for borrowers.
The Midwest, Northwest and Southeast were hardest hit, representing 80% of the filings across the U.S. More than 50% of the Chapter 12 filings were in the 13-state Midwest region, coming in at nearly 300 filings, a 23% increase. Wisconsin led the nation with 69 filings, followed by 38 in Nebraska. Georgia and Minnesota each had 36 filings.
The latest AFBF Market Intel, written jointly with the Association of Chapter 12 Trustees, detailed the situation, noting that approximately 60% of farm bankruptcies have been completed successfully – the highest successful percentage of all the reorganization chapters.
In 2017, Congress added Section 1232 to Chapter 12, which allows farmers to de-prioritize capital gains taxes resulting from the sale of assets used in farming (including land). Farmers can treat that tax debt as ordinary debt, which, in some instances, may be discharged at the end of the case. This and the many other features of Chapter 12 can make it one of the most powerful reorganization tools in the Bankruptcy Code.
The average completion rates in Chapter 12 reorganizations are in the 60% range, the association said, compared to a completion rate of 15% or less for Chapter 11 (the other business reorganization chapter), while the national average for Chapter 13 cases is typically below 60%.
"While not all Chapter 12 cases reach a completed plan, it does appear that, on average, more than half do. It is important, however, not to confuse completion of a plan with success. In some cases, a Chapter 12 reorganization allows farmers and their creditors to negotiate a mutually acceptable outcome, which may result in a dismissal of the case or a conversion to Chapter 7. There really are no readily available statistics that track these outcomes, but when factored into the conclusion that over half of the plans do reach completion, it appears that most farmers and fishermen with confirmed plans do reach a successful outcome," Jan Sesenich, president of the National Association of Chapter 12 Trustees, wrote.
Federal assistance
"Every farm bankruptcy potentially represents the end of a family's dream," AFBF president Zippy Duvall said. "The fact that we saw bankruptcy filings slow in the first six months of 2020 shows how important the economic stimulus alongside the food and agricultural aid from the CARES Act have been in keeping farms above water, but the economic impact of the pandemic is far from over. It's imperative that Congress addresses the challenges facing farmers and ranchers in current coronavirus relief legislation."
As of Aug. 3, $6.8 billion in CFAP payments have been delivered to farmers and ranchers. Many farmers, particularly those who are not regularly eligible for aid, have not applied for assistance or may not know the assistance is available. Farmers can learn more about coronavirus assistance at www.farmers.gov/cfap.
AFBF chief economist John Newton said, "The bankruptcy numbers don't tell the whole story. The fact that the bankruptcy process is now virtual probably contributed to a decline in numbers. CARES Act assistance was also a bandage that slowed the bleeding on many farms, but those protections will soon expire. Without more help, we could expect to see filings begin to rise again."
Subscribe to Our Newsletters
BEEF Magazine is the source for beef production, management and market news.
You May Also Like
---