Forage availability impact on calf marketing decisions
Forage availability impact on calf marketing decisions
Every year the decision to retain ownership, background, pre-condition or sell calves at weaning is debated. The answer is often, "It depends". Managing risk is key to profitability for all sectors.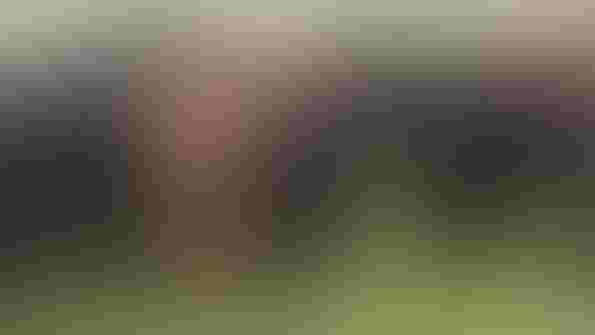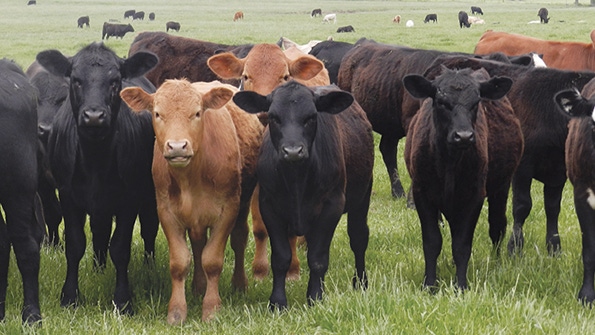 Parts of the country are fortunate to have excellent pasture conditions. Large portions of the Eastern and Southeastern U.S. are well above normal for rainfall which has kept pasture conditions in the good to excellent range for most of the grazing season. For the most part, producers have built up hay inventories. Other parts of the country have not been as fortunate and will need to begin feeding hay earlier than desired.
Risk management in calf marketing decisions
The calf, feeder and fed cattle markets are trying to find a balance now that herd expansion is well under way. Calf prices have declined from the record highs. Current forage inventory will give some producers the opportunity to add some low cost weight to weaned calves and sell a heavier feeder calf later. Historically, the calf run at fall weaning is often the low point for calf prices. There are several ways a cow-calf producer can add value to the calves they market. Every year the decision to retain ownership, background, precondition or sell at weaning is debated. The answer is often, "It depends".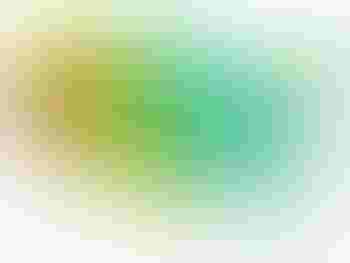 Managing risk is key to profitability for all sectors. Green calves weaned onto the trailer and taken to the sale barn will be the highest risk animals anyone has sold or purchased in many years. Calf buyers are still purchasing an animal that is historically high priced. Sickness and death loss can eliminate any profit potential quickly. With the given market mentality, buyers will be careful. Preconditioned calves will continue to bring a premium, especially this year with the current economic conditions. This year, forage availability for cow-calf operation will impact calf marketing decisions as we approach weaning season. Consider the following factors when managing your risk related to calf marketing decisions.
Weaning management to reduce morbidity and death loss.

Forage availability for preconditioning and backgrounding programs.

Cost of gain for the backgrounding program.

Realize the rate of gain target is not the same as feed lot rate of gain.

Potential price movement of feeder calves.
Low-stress weaning programs such as fence-line weaning and weaning nose rings can greatly reduce calf stress levels by minimizing the social changes associated with weaning. Another item that can help with the social and behavior changes is the use of a self-fed supplement stress formula. Using a supplement prior to weaning helps the calves acclimate to the product. When the animals are moved into the weaning pen the self-fed supplement moves with them. The nutrition delivered helps stimulate appetite, gut health and promote feed intake. If a cow-calf producer can successfully manage the risk during the weaning period, the decision to pre-condition and/or background is easier.
Do you have forage available to carry the calves to a heavier weight? If so, there are many options available for low-cost gains using forage and a CRYSTALYX® protein self-fed supplement. Grazing excess pasture or stockpiled forage with a CRYSTALYX® barrel will be the least cost of any program due to reduced daily hand feeding and equipment expense. Cost of gain is the primary consideration NOT rate of gain.
Value of added weight and potential market movement considerations
Will the value of the added weight be more or less than the change in the price of the cattle? Historically, there has been a good opportunity to make more money by selling more pounds. Keeping the cost of gain below gives you marketing flexibility even as the feeder market changes. Exports and the cost of corn will be two factors to watch as they have a significant impact on the profitability of the feed lot and what they are willing to pay for feeder cattle. Exports have been on the increase and the corn crop looks to be very good.
We have a lot to keep track of this year when it comes to marketing decisions. It is time to start planning your weaning strategy and marketing programs.
For more information on how CRYSTALYX® stress formulas and protein self-fed supplements can help you manage your risks, visit www.crystalyx.com.  
 You might also like:
Are you the best ranch manager you can be?
60+ stunning photos that showcase ranch work ethics
Subscribe to Our Newsletters
BEEF Magazine is the source for beef production, management and market news.
You May Also Like
---