FPS18 in photos
FPS18 in photos
Slideshow: Take a look around the Farm Progress Show at driverless tractors, new combines, marching bands and more.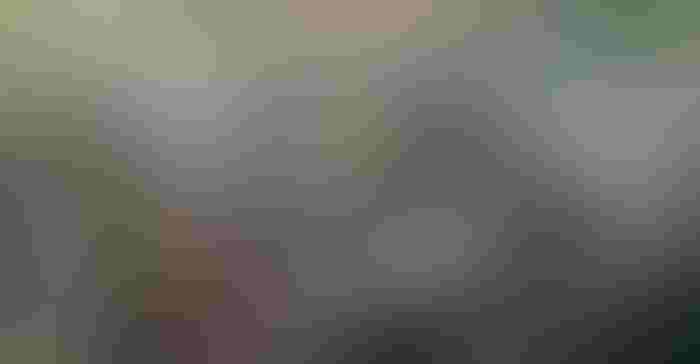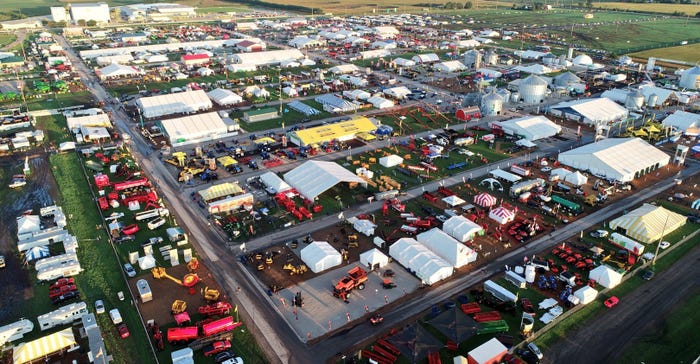 The Farm Progress Show wrapped up its 2018 run last week in Boone, Iowa, with avid crowds and, after 0.8 of an inch of rain fell Tuesday afternoon, a solid reminder of why permanent facilities make for a better show.
"The permanent facilities certainly showed their value on Wednesday, even though we had to push a few vehicles into parking lots," says Matt Jungmann, Farm Progress national events director. "But with the sun and wind, by the time Wednesday was said and done, people pretty much drove out of lots. We were able to close the show out with two beautiful days on Wednesday and Thursday."
The week in weather was also a good reminder of why the show employs weather services and shuts down for lightning. Jungmann reports they closed the show at 12:30 p.m. on Tuesday, when lightning was within an 8-mile perimeter of the show grounds. They didn't get the all clear from the National Weather Service until after 5 p.m., when they were free of lightning for 30 minutes within an 8-mile perimeter of the site.
"The plan worked, even though it's not a lot of fun," Jungmann says, noting that lightning actually struck on the property after the show was canceled and closed, but no one and no property was damaged. "That definitely confirmed it was the right decision."
By the weekend, football games at both University of Nebraska and Iowa State University were canceled due to lightning. "It's good to see lightning safety being taken seriously all across the event world," Jungmann adds.
Wednesday and Thursday brought beautiful weather. Harvest demonstrations ran on Thursday, where staff and companies performed two and a half days of harvesting in one day. Tiling demos ran all day on Thursday.
Back on the exhibit field, Jungmann says the exhibits themselves really stole the show, with exhibitors putting big efforts into creating beautiful displays. Visitors flocked to the floating tractor, the new Fendt combine and the autonomous tractor demonstrations.
It takes an army to put on a show of this magnitude, and Jungmann credits law enforcement, emergency medical services, parking officials and more for their work. "There are hundreds and hundreds of people devoted to making the show successful, and we couldn't do it without them," he adds. 
Next year's Farm Progress Show will be held Aug. 27-29 in Decatur, Ill. Check out the slideshow below to see photos from this year's event.
Subscribe to Our Newsletters
BEEF Magazine is the source for beef production, management and market news.
You May Also Like
---