Global uncertainties affect beef production
Global uncertainties affect beef production
Inflation, input costs, weather and disease around the world all affect global beef production.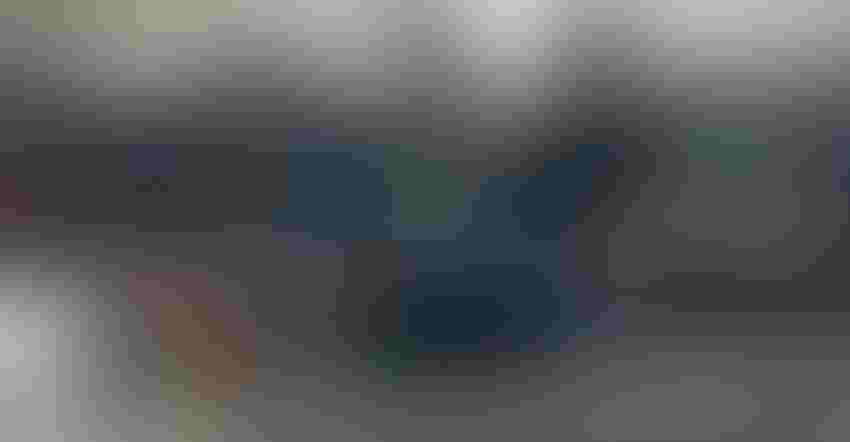 HERD REBUILDING? U.S. beef producers have decreased the cow herd due to drought and high input costs, but demand around the world could help rebuild the herd.
Jennifer Carrico
Global uncertainty continues to have an effect on U.S. beef markets, as do domestic issues including inflation, weather and input costs, according to Brett Stuart, president of Global AgriTrends.
"In the U.S, inflation is the problem, and spending doesn't fix it. If we look back in the 1970s, we will see that — and by 1981, inflation rates started to increase, which led to the problems we had in the 1980s," Stuart says. "This can be seen right now, too. In January 2020, interest rates were fairly low, and then we saw the Federal Reserve approve the first interest rate hike in more than three years in March 2022."
All of this affects beef prices as well. In 1983, beef prices were at an all-time low; now, prices have continually moved upward, with a 26% increase since 2020. High input costs and weather conditions have led to a decrease in the cow herd across the country. In 2022, 13.5% of the beef herd will have been slaughtered, the highest level since 1984. This is a decrease of 1.7 million head in the past two years.
The increased demand for beef has also led to high heifer slaughter numbers, which hasn't helped cow herd numbers, either. Overall beef production will be 7% lower than in 2020 and the lowest in 44 years. "Every person in America will have 3 pounds less of beef to eat than last year," Stuart says.
The year ahead
Beef production is expected to see a decline over the coming year. Stuart expects a 4.5% decline in the first quarter of 2023, a 7.3% decline in the second quarter, a 9.2% decline in the third quarter and an 8.2% decline in the fourth quarter.
"This production decrease will lead to an increase in prices. What you got for calves this fall, add $20 per cwt next year," he says. "This will also make some changes in packer margins. There have been some negative packer margins, and this will happen to keep the packers full."
Weather conditions
The global weather pattern has had some effect on beef production around the world. The past three years of La Niña has made extreme drought conditions in North America, while Australia has dealt with flooding. During the wet conditions in Australia, producers have grown their beef herd. Stuart says an El Niño warming pattern is expected in the U.S., which could lead to high moisture conditions
"If rains hit the U.S., the cow herd will regrow, and prices will be high for beef cattle," he adds.
The worldwide weather conditions have led to global exports being down 6% in 2022. While rebuilding continues in Australia and New Zealand, exports in those countries are down as they keep more beef for domestic use. Brazil has seen declining prices and has had heavy exports to China in 2022.
"The Chinese demand for protein has been affecting the cow herd around the world. China will be the No. 1 importer of U.S. beef for the rest of our lives," Stuart says. "Right now, 23% of the U.S. fed steer value is because of exports."
Global beef demand is all about China right now, as the growing population requires more protein. Chinese people eat 70 pounds of pork per year and continue to increase their consumption of beef, nearing 15 pounds per year. Stuart says this also could be shifting due to African swine fever, leading to a decrease of one-third of China's swine herd.
"All the Chinese people want is U.S. or Australian beef, but the current spread of COVID-19 throughout China may have an impact on beef imports," he says.
The continuing worldwide population increase should have a positive effect on global beef demand. Stuart says countries need to be aware of cautions such as foreign animal disease, as it can affect production dramatically. Indonesia is currently dealing with foot-and-mouth disease and lumpy skin disease outbreaks.
"If either of these would jump to Australia, exports will halt for them. They currently export 70% of their beef, and it would be devastating to their beef industry," Stuart says. "Australia's key markets are Japan, Korea, the U.S. and China."
Vaccinations are being used to help stop the spread of the virus in Indonesia, but a spread of any type of contagious disease will affect beef production globally.
Subscribe to Our Newsletters
BEEF Magazine is the source for beef production, management and market news.
You May Also Like
---