Heifers should be a long-term investment
Heifers should be a long-term investment
Keeping a replacement female is a large financial commitment. Make her a smart investment by developing her for the long term.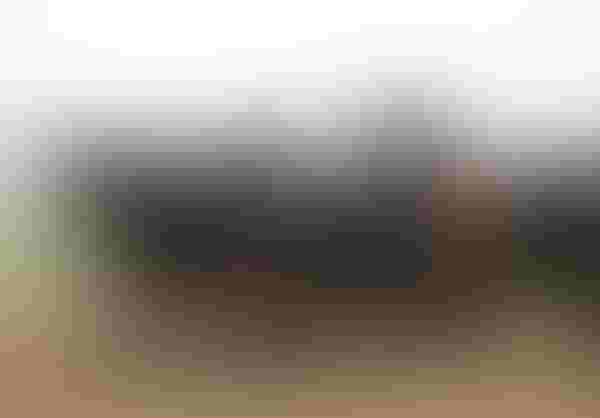 Heifers that become pregnant in the first 21 days of the breeding season have increased longevity and profitability.
A financial analysis of five herds in Texas with 1,500 calves born showed that heifers that calved in the first 21 days their first year had an average lifetime return on investment of 10.7%.
Heifers that calved in the second, third and fourth 21-day periods had an ROI of −0.4%, −2.8% and −3.1%, respectively.
This begs the question, "Should we be breeding heifers for only 21 or 30, or at most, 42 days?" A U.S. Meat Animal Research Center study studied the percentage of females still in the herd over time. Two-year-old heifers that calved in the first 22 days (Group 1) were compared to those that calved from Day 23 to Day 65 (Group 2).
At 6 years of age, there were twice as many Group 1 females still in the herd vs. Group 2 females. Longevity is extremely important for beef herd profitability; if we make a decision to only breed heifers for 21 to 42 days, it can pay lifetime dividends.
With a shortened breeding season, most producers will need to keep back a few more heifers. In a 100-cow herd, we may need 15 bred replacements.
If we traditionally breed for 65 days and average 95% pregnant, we need 16 heifers exposed. If we move to 30 days and expect 70% bred, we need to start with 21 heifers.
Some advocate keeping all eligible heifers (cull for disposition, poor growth, extremely large frame) where we may have 25 to 35 that are potential replacements for the 100-cow herd.
If "too many" get bred, selling bred heifers or cows is always an option. What about the open heifers? These females can be implanted, eased onto feed and soon sold as Choice beef. They should be a new profit center for your farm or ranch.
A traditional goal is to have heifers at 65% of mature body weight (910 pounds for a 1,400-pound mature cow) at time of breeding. Newer studies show 55% to 56% of mature body weight (777 pounds for a mature 1,400-pound cow) gives acceptable pregnancy rates and saves around $45 per bred heifer in development costs.
If your heifers typically weigh 910 pounds or more at breeding, consider reducing growth slowly over a few years until you hit a target of 750 to 800 pounds.
Some producers place spring-born replacement females on corn crop residue or other low-cost forage to graze for one to two months during the fall or winter.
These heifers will gain very little during this time, and they now have less chance to be well over the goal of around 55% of mature weight at breeding.
If you have the opposite concern of heifers not being heavy enough at the start of the breeding season, enlist the help of a nutritionist. Your herd health veterinarian can also be an asset to your heifer development by performing a reproductive tract score on your potential replacements about 60 days before breeding. 
Want to breed your heifers AI? Check with your herd health veterinarian to set up a plan. The 5-day and 14-day CIDR (controlled internal drug release) programs appear to give the highest conception rates for timed AI in heifers.
Having heifers gaining weight just prior to and soon after breeding is also a key factor in achieving acceptable pregnancy rates. Heifers that are developed in a drylot environment and then turned out to lush spring pasture with very little dry matter around breeding time can have very disappointing pregnancy rates. 
Pregnancy is a luxury to a female; and if the forage is so high in moisture that the heifer cannot consume enough calories, cyclicity ceases. I have seen instances of very well-developed (fleshy) heifers that are turned out to spring grass just after AI, and only 25% become pregnant in 42 days.
The solution is to slow them down in the late fall and early winter, and then develop them to gain weight to hit the 55% mature weight target at breeding time.
If the grass is very "washy," feeding some high-quality dry hay, dried distillers grain with solubles or dry grain mix to the heifers while on early-spring pasture may be key to having them keep gaining weight and conceive.
Matching your herd genetics to your environment should be a long-term goal. Researchers in Canada found that heifers in the top quartile in retained heterozygosity (a measure of heterosis or hybrid vigor) returned $161 per female per year over females in the lowest quartile over five calving seasons. Crossbreeding still pays.
Keeping a replacement female is a large financial commitment. Make her a smart investment by developing her for the long term. 
Hilton, DVM, PAS, DABVP (beef cattle practice), is a veterinary technical consultant with Elanco Animal Health, and a clinical professor emeritus at Purdue University College of Veterinary Medicine.
Subscribe to Our Newsletters
BEEF Magazine is the source for beef production, management and market news.
You May Also Like
---