House Ag chairman talks farm bill
House Ag chairman talks farm bill
Despite divisions in Congress, Rep. Glenn "GT" Thompson thinks the farm bill will be a bipartisan effort.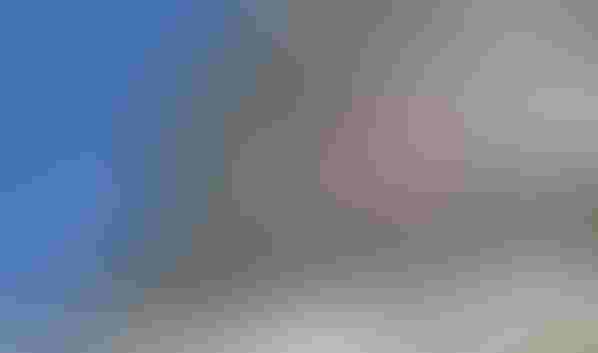 Nearly a week after the chaotic House speaker election postponed the initial farm bill listening session at the Pennsylvania Farm Show, 20 speakers got to talk about their hopes for the 2023 Farm Bill in front of several members of the House Agriculture Committee.
Rep. Glenn "GT" Thompson, chairman of the committee and the first chairman from Pennsylvania in 170 years, said farm bill negotiations had reached "crunch time" given the current farm bill, enacted in 2018, will expire Sept. 30.
The hearing was the first of what he hopes will be several listening sessions across the country on the comprehensive five-year package that authorizes federal spending on crop insurance, commodity and conservation programs, nutrition (mainly the Supplemental Nutrition Assistance Program), trade and more.
A wide range of speakers, from dairy and beef to organic farming advocates and even a representative of a local food bank, talked about their farm bill priorities for the next five years. Thompson gave little insight into a possible timeline of when a new farm bill could be passed or what the spending appropriation for the next five-year package would be.
Given the fraught political environment in Washington, especially the House, it may not be a surprise if farm bill negotiations get bogged down or more complicated as the year goes on. Thompson, though, downplayed the idea of a difficult negotiation.
"The farm bill is always bipartisan, always bipartisan," he said. "At the end of the day, final votes are fairly bipartisan, and my goal is to keep it that way from the very beginning. I was really pleased with the bipartisan attendance here."
Members talk priorities
Five members of the House Ag Committee took part in the listening session, along with two other representatives from Pennsylvania, and Russell Redding, state ag secretary.
Rep. Austin Scott, committee member and Republican leader of the General Farm Commodities and Risk Management subcommittee, said his goal is to help reduce the risk for ag producers, not guarantee a profit "as it distorts markets," he said.
Scott said that reference pricing of commodities — for example, the loan rate for corn, $2.20, for the Marketing Assistance Loan program — are out of date and need updating across many programs.
Rep. Doug LaMalfa of California, member of the committee and the Republican leader of the Conservation and Forestry Subcommittee, said that voluntary participation is key to the success of conservation programs in the farm bill, not a mandated approach.
He is skeptical of climate change programs, particularly those that emphasize carbon reductions on farms, stating that agriculture and other industries are already burning cleaner engines and making improvements to land management that can reduce harmful emissions.
"We are already on a direction in this country of doing the most of any Western country, or third-world country, of reducing or controlling carbon dioxide," he said.
Rep. Chellie Pingree, D-Maine, urged the importance of funding conservation programs, increasing rural broadband availability and funding nutrition with a focus on healthy dieting.
Ag leaders talk issues
But most of the listening session focused on local ag leaders and their wishes for the next farm bill.
Dave Smith, executive director of the Pennsylvania Dairymen's Association, said a more reliable and year-round workforce is needed to address labor shortages in dairy, calling the current H-2A program inadequate to address the industry's labor needs.
He also suggested the government look at raising the current coverage level cap of $9.50 in the Dairy Margin Protection Program to better reflect rising commodity feed costs and increasing the current Tier 1 production cap above 5 million pounds.
Richard Roush, dean of Penn State's College of Agricultural Sciences, said there is close to $11.1 billion in deferred maintenance costs nationwide for ag-related facilities. In contrast, he said China is outspending the U.S. and is becoming more of a world power in agriculture.
"The competition is real. It's about winning the world ag market and competing," Roush said.
Elizabeth Hinkel, president of the Pennsylvania Corn Growers Association, who operates a 2,000-acre hog and grain operation in western Schuylkill County, said that while 65% of the state's nearly 1 million corn acres are insured, many producers still believe the cost of crop insurance vs. potential returns is not good enough to sign up. She urged committee members to update crop insurance to make it more affordable for more farmers.
Aaron Young, co-CEO of Tri-County Rural Electric Cooperative in northern Pennsylvania, speaking on behalf of the National Rural Electric Cooperative Association, said that much more needs to be done to bridge the urban-rural internet divide and to ensure broadband reaches as many rural areas as possible.
David Graybill, member of Pennsylvania Farm Bureau, said the state is mostly in line with the American Farm Bureau Federation's farm bill initiatives, including the idea of maintaining a unified farm bill with nutrition and agricultural titles as part of the same package, and ensuring USDA staffing and resources for technical assistance.
"This next farm bill will ensure ag is an attractive industry for many years," Graybill said. "Our members rely heavily on crop insurance. Farming is a major risk, but Congress can lessen the risk with better crop insurance programs."
Subscribe to Our Newsletters
BEEF Magazine is the source for beef production, management and market news.
You May Also Like
---