Into the home stretch on a virtual farm show
Into the home stretch on a virtual farm show
The Farm Progress Virtual experience enters its final official day, but the content lives on for all to see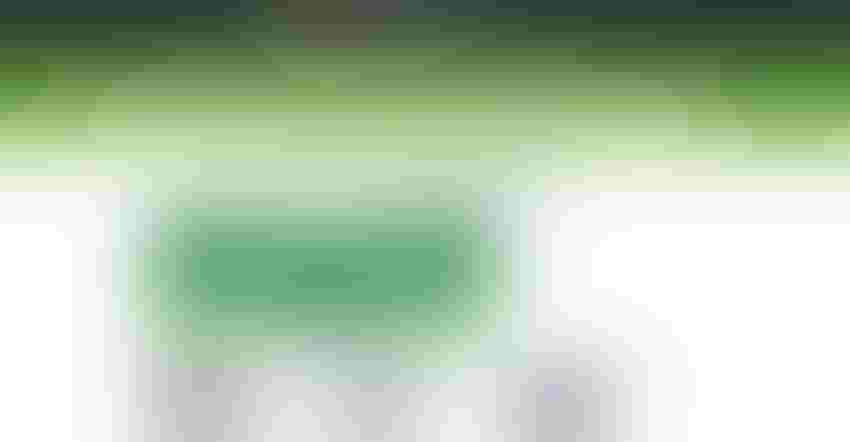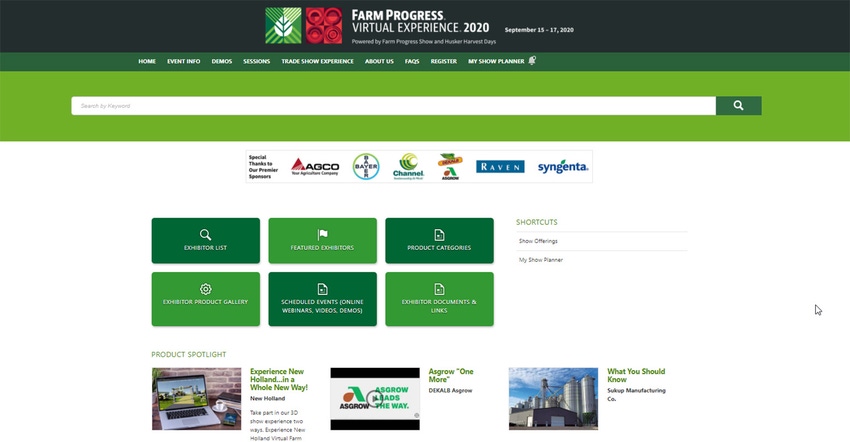 WE NEVER CLOSE: The entire Farm Progress Virtual Experience remains online for all to see including the trade show, which featurs a diverse searchable database of equipment for any farm. Check it out.
The final day of any farm show is the culmination of a great deal of work and that's no less true for a virtual event. As the Farm Progress Virtual Experience enters its final day, the focus turns to livestock. For producers who've never traveled to Husker Harvest Days, this is your chance to catch some unique features, and get insight on a wide range of unique equipment.
Looking at the virtual Day 3
When the virtual gates open at the show (note the trade show never closes) demonstrations focus on making feed from mowing to tedding to raking to baling, there's a wide range of equipment on hand to check out. And plenty is new.
For beef producers, the cattle handling demonstrations – a fixture of Husker Harvest Days for nearly 40 years – offers a look at how different chutes work. Producers who need to take care of cattle will find some interesting innovations in this demonstration, which impressed the farmers on hand checking out these tools. And note, the demonstration includes actual calf preconditioning providing a real-world look at how these chutes work.
Morning breakout sessions, as diverse as they have been throughout the show, include a look at how the election could impact your estate plan; livestock marketing in a time of COVID; an in-depth look at grain bin safety; and a discussion of monitoring weather on the farm.
The Noon Show will include a visit with Nebraska Gov. Pete Ricketts, and a look back at the history of Husker Harvest Days with Matt Jungmann, events manager for Farm Progress. And note if you missed the Noon Show Wednesday, check out Matt and Max's reminiscing over a long history of Farm Progress Show attendance, including a discussion of how we came to settle on Boone and Decatur as rotating biennial show sites.
The Ride and Drive segment for the virtual Day 3 offers a look at the new Chevy Silverado HD pickup; a discussion of the technology offered by the new AFS Connect Steiger tractor; and we got an interesting look at the Big Bud 16v-747 tractor (the largest in the world).
Breakouts in the afternoon take an in-depth look at deficit irrigation, a practice more farmers may encounter; and a discussion of aerial imagery and how to put that tool to work in your crop operation.
Farmers can also see a presentation offering management and marketing insight, including the thoughts of Market Analyst Matt Bennett.
And in the day's recap, farmers who got to see all the equipment run, will share their take on what they saw.
Ending but not over
Traditionally, when the gates close on the Farm Progress Show or Husker Harvest Days, exhibitors move in to move on. When the virtual gates close this afternoon on FPVX, essentially nothing closes. If you missed a day, all the programming is available for you to return to check out. The video presentations, the show demonstrations and all the breakouts are available to view on your own time.
In addition, the rich information provided in the trade show will remain active well into 2021. This in-depth, searchable database of products includes a wide range of tools you can use on the farm. Know a company name? Use the alphabetical search at the top of the page. Looking for a specific product and want to know who makes them? Search by category and see all that's on hand.
A visit to FPVexp.com can be time well spent.
Subscribe to Our Newsletters
BEEF Magazine is the source for beef production, management and market news.
You May Also Like
---