Is a NAFTA deal possible soon?
Is a NAFTA deal possible soon?
Trio of negotiators is meeting will test new warm mood as Trump sees a deal soon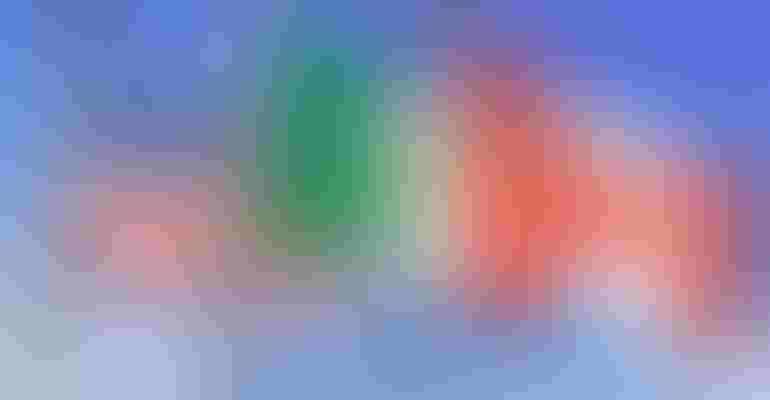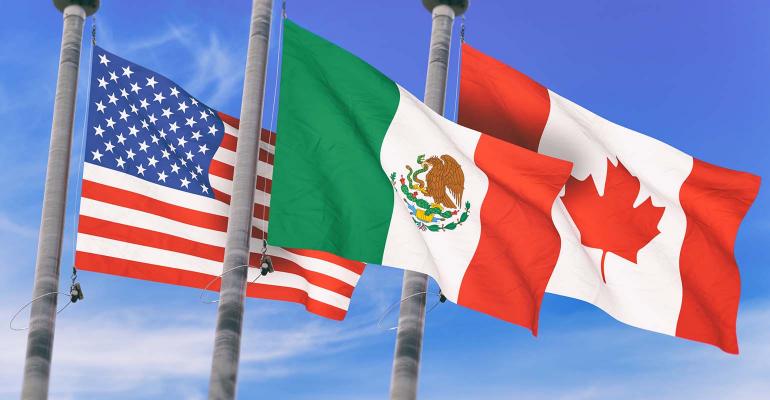 By Josh Wingrove, Andrew Mayeda and Eric Martin
Senior ministers from the three North American Free Trade Agreement countries are gathering in Washington amid growing signs of optimism that they could find common ground on the toughest issues.
U.S. Trade Representative Robert Lighthizer will meet with his Mexican and Canadian counterparts Friday, the first such high-level trilateral negotiating session since March 5. Talks have warmed considerably, raising hopes of some kind of agreement in principle soon despite warnings that key gaps remain.
"We're working very hard on NAFTA with Mexico and Canada. We'll have something, I think, fairly soon," President Donald Trump said Thursday, adding he told his staff to "take it nice and easy" in talks. "There's no rush." Canadian Prime Minister Justin Trudeau struck a similar tone, saying Thursday that talks "are moving forward in a significant way."
However, it remains unclear how much progress has been made -- the majority of NAFTA chapters remain unfinished and key divisive issues unresolved after months of talks. But Trump's optimism over a NAFTA deal comes as White House officials suggest there's wiggle room to negotiate a resolution to an escalating U.S.-China trade dispute over proposed tariffs. There are signs he's looking to made a deal on NAFTA, too.
Border issues
Possibly complicating the path to a deal, Trump's decision to send troops to the southern U.S. border has touched a raw nerve in Mexico. All four candidates running in Mexico's July presidential election have condemned the troop deployment plan and were in turn praised by Mexican President Enrique Pena Nieto.
The U.S. and Mexico have an "intense and dynamic relationship, which understandably also poses challenges. Nevertheless, these will never justify threatening or disrespectful attitudes between our countries," Pena Nieto said Thursday in a statement on his Twitter account.
Regarding the talks, the U.S. is said to have softened its demands on the auto sector, a crucial area of discussion, but still is seeking controversial concessions on dairy, government procurement and a sunset clause. Friday's meeting of the top ministers could signal the path forward -- is the Trump administration ready to bargain, or just posturing to sway public opinion as it spars with China over new tariffs?
"I think things are coming to a head in a good way," said Welles Orr, a former assistant U.S. Trade Representative under George H. W. Bush who is now a senior international trade adviser at law firm Miller & Chevalier. He said the Trump administration was caught off-guard by China's tariff push-back and is looking for a win on trade. The U.S. has concluded that if "they've got a deal in principle, they can call it a win, and it's a victory for the President, and boy let's move on to the other stuff."
Canada's dollar, known as the loonie, strengthened this week amid talk of a potential deal, while Mexico's peso is trading at a six-month high.
Lighthizer was scheduled to meet with Canadian Foreign Minister Chrystia Freeland and Mexican Economy Minister Ildefonso Guajardo for dinner in Washington Thursday night before the trio meet for a formal session Friday. Freeland said this week the three countries are "making some good progress," including "promising" developments on the critical issue of the auto sector.
NAFTA talks look to have put aside formal, wide-ranging rounds of negotiations for now. The U.S. had been expected to host one this month but has not yet scheduled it. "The NAFTA countries have been negotiating continuously on ministerial and official levels since the last formal negotiating round ended in March. Officials are continuing to meet this week as the renegotiation of NAFTA moves forward," Emily Davis, a USTR spokeswoman, said in a written statement Thursday.
To contact the reporters on this story: Josh Wingrove in Ottawa at [email protected];Andrew Mayeda in Washington at [email protected];Eric Martin in Mexico City at [email protected] To contact the editors responsible for this story: Sarah McGregor at [email protected] Robert Jameson, Stephen Wicary
Subscribe to Our Newsletters
BEEF Magazine is the source for beef production, management and market news.
You May Also Like
---