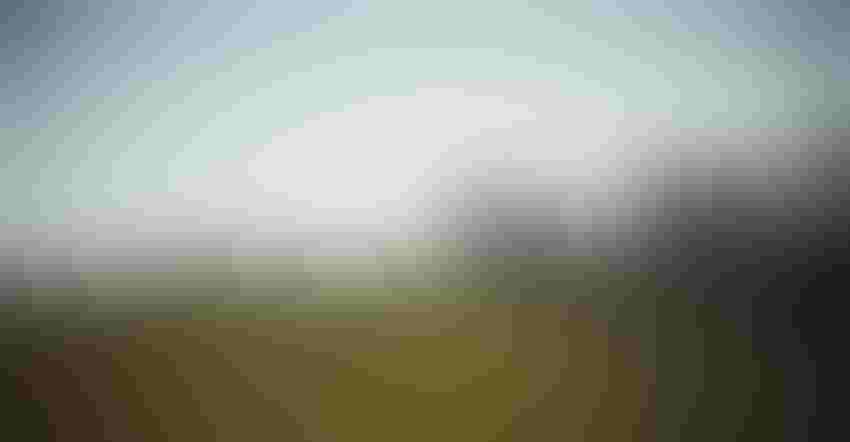 Find out if using a long-duration dewormer is right for your operation
Studies show that using a dewormer with extended-release technology offers advantages across multiple phases of cattle production — improved reproduction, shortened calving intervals, and better utilization of feed resources, resulting in higher average daily gains and heavier calves at weaning.1, 2
"The main difference between an extended-duration dewormer and conventional dewormers is the length of targeted parasite control," said Peggy Thompson, DVM, Boehringer Ingelheim. "If your cattle are on grass for longer than two months, it's definitely an option worth considering." 
How extended-release technology works:
After the initial subcutaneous injection, the drug concentration reaches a high peak to control parasites right away.

Extended-release technology enables the remaining drug concentration to encapsulate into a gel matrix. This matrix continues to release the dewormer above therapeutic levels in the animal.

The matrix breaks down approximately 70 to 100 days after the initial treatment and releases a second peak. After 150 days, the drug is eliminated from the body.
"In stocker and cow-calf herds, using an extended-duration dewormer usually makes a lot of sense for producers. Young animals are the most susceptible to parasites and will likely see the largest return on investment (ROI) from long-duration parasite control," said Dr. Thompson.
No matter the type of dewormer you choose, Dr. Thompson emphasizes the importance of following deworming best practices to boost your ROI.
Use diagnostics to evaluate parasite populations and product efficacy.
"I recommend evaluating parasite populations and dewormer efficacy through diagnostic testing at least every two to three years," said Dr. Thompson.
A fecal egg count reduction test, or FECRT, is a standardized diagnostic tool that can help evaluate the efficacy of your deworming products. Typically, a 90% or greater reduction in the fecal egg count indicates that your dewormer is performing the way it's supposed to.

A coproculture can help determine the species of parasites most prevalent within the herd, so you can implement a targeted approach to parasite control.
Read the product label closely to be sure it offers the protection your herd needs.
Each class of dewormers has its own strengths and weaknesses, and certain classes are more effective against specific parasites. By performing regular diagnostic testing and paying close attention to product labels, you can determine how effective each dewormer will be at controlling the key parasites in your herd.
It's also difficult for the dewormer to do its job if not administered correctly. Read the label to be certain the product is stored correctly, the dose you're administering is accurate for the weight of animal you're treating, and that your equipment is properly functioning prior to treating the animals.
Work with your herd veterinarian.
Every producer's situation is unique; no two herds are the same, and neither are their parasite burdens. That's why consulting your veterinarian is so important. They can help evaluate your operation's needs and recommend a deworming protocol and product(s) based on the findings. Your grazing season period, the age and class of your animals, your operation type and the grazing history of the pasture are all considerations to discuss.
"With a well-planned, evidence-based deworming program, your animals will be better positioned to achieve improved feed and reproductive efficiencies and develop stronger immune systems to fight off other diseases," said Dr. Thompson.
References:
1 Rademacher RD, Behlke EJ, Parr SL, et al. An evaluation of eprinomectin extended-release injectable (LongRange®) on the performance of yearling cattle on pasture in western Canada. Bov Pract 2018;52(1):46–52.
2 Andresen CE, Loy DD, Brick TA, Gunn PJ. Case study: Effects of extended-release eprinomectin on cow-calf performance and reproductive success in a fall-calving beef herd. Prof Anim Sci 2018;34(2):223–229.
3 Cydectin 1% Injectable, Dectomax 1% Injectable and Generic Ivermectin 1% Injectable product labels.
©2021 Boehringer Ingelheim Animal Health USA Inc., Duluth, GA. All Rights Reserved. US-BOV-0047-2021-A
Subscribe to Our Newsletters
BEEF Magazine is the source for beef production, management and market news.
You May Also Like
---
Current Conditions for
New York, NY
See Detailed Weather Report
Enter a zip code to see the weather conditions for a different location.
Aug 27 - Aug 29, 2024
Farm Progress Show annually hosts more than 600 exhibitors displaying new farm equipment, tractors, combines and farm implements; seed and crop protection products; and many additional farm supplies and services.
LEARN MORE