It's buyer's choice in the bull market
It's buyer's choice in the bull market
BEEF chats with breed association representatives about what they expect for the spring bull market. Their thoughts? Commercial producers should have plenty of bulls to choose from this spring — and at prices similar to last year's.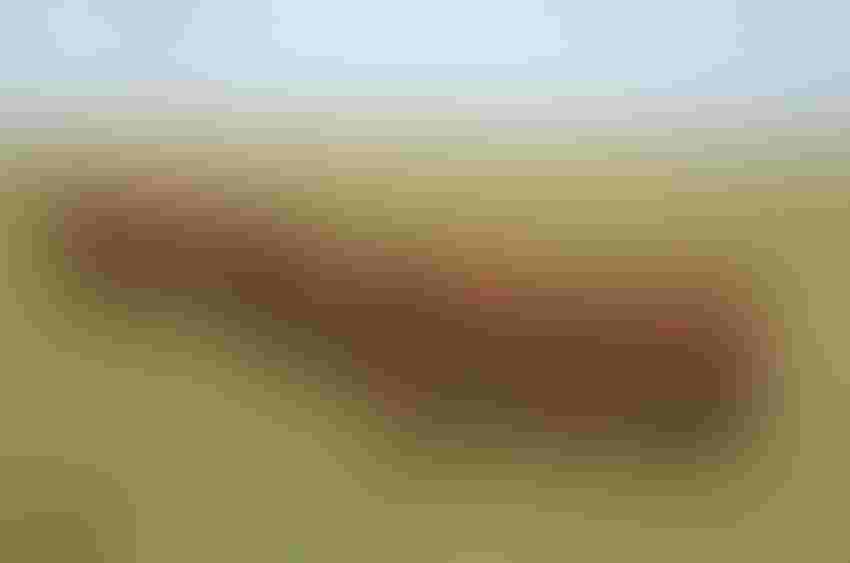 Look for commercial bull prices this year to track fairly close to last year, according to association representatives of the five most-offered breeds in this year's Seedstock 100.
"I anticipate the spring market to be solid," says David Gazda, director of field services for the American Angus Association. "As a whole, I'm encouraged the market has remained as strong as it has, given the number of bulls available."
Likewise, Joe Rickabaugh, director of seedstock marketing for the American Hereford Association, expects bull prices to remain steady this spring, given current calf prices and the outlook for calf and feeder markets next year.
"As long as domestic retail beef demand and export demand hold, bull prices will be fine," says Gary Fike, director of commercial marketing, Red Angus Association of America.
"At this point, it appears Simmental and Sim-Angus bull prices will remain steady and strong through the spring selling season," says Chip Kemp, director of commercial and industry operations for the American Simmental Association and International Genetic Solutions. "The demand for, and utility of, superior genetics and superior relationships, arguably, have even more value when economic forces start to pinch the commercial producer."
"We are confident that prices have the potential to remain strong through the spring," says Colt Keffer, director of industry relations and sales for the American International Charolais Association, covering the north-central states. "In general, cattlemen are looking to add pay weight to their calf crop, as well as genetic diversity in their cow herd if utilizing maternal heterosis. Additionally, the market for Charolais bulls hasn't reached the point of saturation that some others have."
With all that said, there are signs of softness around the edges, as margins grow narrower for commercial cow-calf producers, and as the nation's herd expansion appears to be running on fumes.
"Some of the fall bull sales hit a saturation point before the end of the sale," Rickabaugh explains. "Buyers were willing to buy the bulls they need, but most were not looking to buy a spare or two, as in some years."
"I don't see them buying as many bulls as in the past," Gazda says. "Many made a sizable investment in bulls during a high market a few years back. Now that the market has turned, they are attempting to recover as much of that investment as possible by using those bulls as long as they are serviceable."
Demand grows for the top end
Exceptions to the predictions for steady money will likely occur on the top end, no matter the breed.
"There's a sharp break in what people are willing to pay between the top end and the rest. After you get through the top end, prices drop considerably," Gazda says.
Throwing the same loop from a different direction, Fike says more producers are willing to pay more for the top 25% to 30% of bulls and less for the rest.
"Commercial ranchers are more astute than they were even five years ago and will pay up for the really good ones at the expense of those that are on the lower end of those traits," Fike says. Specifically, he's referring to buyer demand for Red Angus bulls in the upper 50% of the average for that breed's HerdBuilder and GridMaster indexes.
"They want bulls that are phenotypically good, with a good, solid set of numbers. Bull buyers want muscle, volume, rib shape, and sound feet and legs," Fike says. "They definitely want calving ease [calving ease direct] (CED) EPD with good growth [weaning weight] (WW) and yearling weight (YW) EPDs."
Even if they don't retain ownership, those quoted in this article note more commercial producers are also paying attention to carcass traits.
"Indexes, across most all breeds, have become the most reliable means of looking at the big picture of profit potential of a future set of feeder calves," Kemp says. "At the same time, given the current health and vigor concerns in the feedlot sector, more and more commercial buyers are seeking the strengths of crossbreeding and heterosis to add feedlot durability to their feeder calves."
"The everyday bull buyers haven't changed the big-ticket items they look for in Charolais bulls. They still like big, stout, heavy-muscled bulls that will increase weaning weights," Keffer explains.
"Birth weight and calving ease EPDs have seen increasing importance as cattlemen are using Charolais on younger and younger cows, and even heifers. Buyers have been looking at the Terminal Sire Index [TSI] more in the last few years due to its correlation with growth and carcass traits," he says.
In other words, given the curve-bending reality of genetics available today, commercial producers expect bulls to do what they need them to do without having to make major sacrifices in any trait.
With that said, Rickabaugh explains, "There is a section of commercial cattlemen who want more performance in their calves at weaning, and they will go for more growth and carcass EPDs with less regard for calving ease and birth weight. Some feel they have stacked calving ease and birth weight to the detriment of weaning weights. They want the pounds back at weaning." 
Likewise, Gazda says, "Some are more forgiving of birth weight, and those bulls can be bought at a discount to calving ease bulls, which continue to command a premium."
Subscribe to Our Newsletters
BEEF Magazine is the source for beef production, management and market news.
You May Also Like
---