It's the cowboys' turn in the market driver's seat
It's the cowboys' turn in the market driver's seat
2014 signaled loud and clear that U.S. agriculture has entered the 'livestock era.' Here's a look at what BEEF editors anticipate for 2015 and beyond.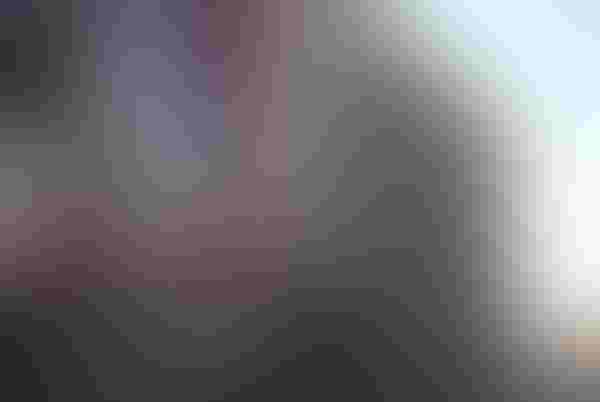 There's an old cowboy saying that advises the first thing to do when you find yourself in a hole is to stop digging. Translating that to the beef industry's current situation, the first thing to do when the market is screaming for more cattle is to stop liquidating.
It's taken awhile, but it appears the industry has finally put down its shovel. However, how quickly cattle producers begin to backfill the deep hole in cattle numbers left behind after many years of herd liquidation brought on by drought, ethanol-fueled high feed prices and other factors remains to be seen.
The outlook for 2015 from the editors of BEEF magazine is bullish — with a hint of caution. While we've clearly left the "ethanol era" and are now in the "livestock era" in U.S. agriculture, don't count your calves before they're born. That's because, while cattle producers began to restock pastures in 2014, a variety of factors are at play that may mitigate any rapid growth in beef cattle numbers.
Here's a synopsis of BEEF editors' outlook for 2015:
Beef prices at retail and cattle prices at the ranch and feedyard gate will remain extraordinarily strong in 2015 and 2016. Don't bet against strong prices for the rest of the decade.
• That's because, while we will restock pastures and rebuild the herd, we won't restock quickly.
• It's likely the best we can hope for is to rebuild the cattle inventory to levels we saw in 2006 and 2007, prior to the ethanol era and the herd liquidation that occurred since then.
• That doesn't mean, however, that cattle producers aren't earnest in their desire to restock. Cow slaughter is down significantly and heifer retention appears to be underway.
Subscribe now to Cow-Calf Weekly to get the latest industry research and information in your inbox every Friday!
• While we would expect cow slaughter to be down because there are fewer cows in the national herd, the decline in beef cow slaughter numbers appears to indicate that producers are holding older cows back in an effort to produce at least one more calf.
• Likewise, indicators show heifer retention is underway. Until USDA releases its Inventory Report and we get some definite numbers, the most readily available indicator is the percentage of heifers that are on feed in feedyards. That number is down slightly year over year. And the percent of heifers on feed may not necessarily indicate the total impact of heifer retention, as anecdotal evidence indicates that some feedyards are developing heifers to breeding weight, and then selling them as replacement females.
• However, the sheer height of cattle prices means that market volatility will grow even more dramatically. That means making a wrong decision in any aspect of management — health, genetics, marketing — could have significant financial ramifications.
Other factors in the 2015 cattle market outlook:
• Consumers have shown remarkable loyalty to beef. High-quality beef, in particular, continues to see strong demand even as retail prices escalate. Lost in all the chatter, however, is the fact that those high-end steaks only account for 25% of the beef carcass.
• Somewhere around 60% of all beef consumed in the U.S. is ground beef. So while it is essential that cattle producers continue to produce the upper two-thirds Choice beef that consumers clearly demand, it's also necessary that we don't forget that a certain portion of the chuck and round will continue to go into the grind to make up for the reduction in cull cow slaughter.
• Fed cattle carcass weights are heavy and getting heavier, because there is a clear economic advantage for cattle feeders to produce heavier and heavier fed cattle. For several years, the additional tonnage from heavier fed cattle carcasses offset the reduced beef supply resulting from the reduction in total cattle slaughter. That's no longer the case. Heavy carcasses will continue to partially mitigate the reduction in total beef production, but won't be able to fully offset it.
• Are we approaching a practical top in fed cattle carcass weights? Likely so. While it's feasible that the beef industry can continue to increase the live weight, and therefore the carcass weight, of cattle, there is both an economic limit and a limit in consumer acceptability that we must keep in mind.
• As carcass weights have increased over time, food-service operators and retailers have increasingly raised the issue of cuts that are too large. The beef checkoff is working with packers, wholesalers and food service on new and different ways to fabricate carcass subprimals. This will certainly help keep beef competitive on the menu and in the retail case.
• Some beef producers are working toward a vertical marketing system with an emphasis on producing carcasses and beef cuts more acceptable to food service. Perhaps this is a niche that will see more growth in coming years.
• Pork and poultry will ramp up production in 2015 and beyond, creating a very competitive consumer environment for beef. Will the extraordinary loyalty to beef that consumers showed in 2014 continue? That's hard to say. But if the beef industry continues to do its part by keeping the quality of the product not just at acceptable levels but ever better, it's reasonable to think that consumer loyalty will continue.
• Poultry and pork will make inroads, particularly with price-sensitive shoppers. This is where the ground beef portion of consumer demand will be critical. Ground beef has a tremendous advantage — it doesn't taste like chicken and is very versatile as an ingredient.
• Beef exports likely will remain level or increase in the coming years. Currently, beef exports account for about 14% of total U.S. beef production. Two major trade issues that have been hung up in Congress — Trade Promotion Authority and the Trans-Pacific Partnership — may well see some positive action in 2015. Reaching a positive conclusion to the TPP will help boost U.S. beef exports beginning in 2016 and beyond.
• Beef imports to the U.S. will help offset the reduction in total beef production, but will be unable to fill all the needs that various marketing channels demand. That's because Australia, just like the U.S., is entering herd-rebuilding mode, while another, Mexico, has a shortage of cattle, as does Canada. And New Zealand has new free trade agreements with Taiwan and South Korea, which may limit the amount of beef the Kiwis ship to the U.S.
• The beef business is dealing with several contentious issues that may affect the market in the future. One of these is mandatory country-of-origin labeling. The U.S. appealed the most recent World Trade Organization ruling that U.S. COOL regulations violate international trade laws. Since the U.S. has lost at every turn in the WTO process, it's likely this appeal will be rejected, and Canada and Mexico will be authorized to retaliate by placing tariffs on U.S. exports to those countries.
The WTO allows retaliation on a wide variety of products, so how much that affects beef trade is yet unknown. Before those tariffs take effect, however, Congress or USDA may revise the COOL requirements to make them WTO-compliant.
• U.S. cattle producers have historically enjoyed a robust trade in live cattle with producers in Canada and Mexico. Mexico is the No. 2 export destination for U.S. beef and Canada is fourth. Therefore, it's likely there will be some negative effect on beef trade among the nations should the U.S. continue to implement its current COOL regulations. The level to which this will inject negative price signals into the U.S. marketplace remains to be seen.
• As cattle producers restock herds, cow and bull slaughter will continue to be a concern. Dairy cow slaughter will likely remain stable, but beef cattle slaughter numbers will likely continue to decrease. This will be particularly noticeable in the ground beef market as supplies of grinding beef, both produced domestically and imported, will continue to be limited.
• Likewise, heifer slaughter will be down in the coming years. Given the biological time lag in beef production, the calves produced by the heifers retained from the 2014 calf crop won't be harvested until sometime in 2017. Assuming heifer retention continues for the next several years, tight cattle supplies will only get tighter until the first calf crop from the 2014 heifer calves hits the market.
• That's assuming however, that heifer and cow retention continues. It's important to keep in mind that while 2014 brought rain and much better pasture conditions to a big swath of cattle country, the drought isn't over. How much it rains, when it rains and where it rains in 2015 will be the determining factor in whether or not cattle producers continue to restock their herds.
• Another factor to keep in mind is the marketplace. Record-high prices for calves and feeder cattle will continue in 2015 and 2016 at least, but these prices send two signals — one clearly is for cattle producers to rebuild cattle numbers. But for cattle producers who are contemplating retirement or are dealing with significant debt service, these high prices are a tremendous incentive to sell, sell, sell. How much of a factor that will be in 2015 remains to be seen, but it could mitigate to a degree the velocity of the rebuilding portion of the cattle cycle.
This is a quick overview of some of the major factors that could affect the cattle market in 2015. While there are a few areas of caution, by and large the outlook for 2015 is very bullish. Calf and feeder cattle prices will continue to be record-high as the market sends very strong signals that it needs more cattle.
That means cattle producers in general, just as they did in 2014, will have plenty of cash to invest in their operations. Prudent cattle producers will remember that the cattle market is cyclical and that the best cure for high prices is high prices.
As such, while they will continue to be conservative in expenditures as they build some cash reserves against the possibility of lower prices in the future, they will also realize that they are in a market environment that very well may never occur again.
There will never be a better time to make long-term investments in their herds and operations than the coming years.
You might also like:
8 tips for being a better ranch manager in 2015
Beef cattle genomics come full circle
New video offers tax strategies for cattlemen
Year-round cattle pests steal from bottom line
6 first-hand reviews of beef cow confinement
Subscribe to Our Newsletters
BEEF Magazine is the source for beef production, management and market news.
You May Also Like
---