Manage bull costs with these producer tips
Manage bull costs with these producer tips
Here's how some producers stretch their breeding dollars.Read more from Seedstock 100 owners:Seedstock 100 ListImproving efficiency is lynchpin to successThink you are just buying bulls? Think again...Seedstock consolidation set to continueBalance tops bull buyers' list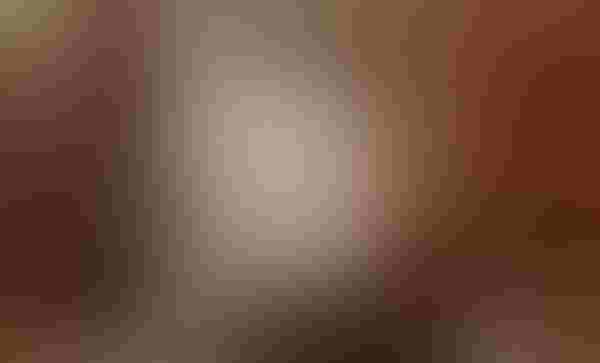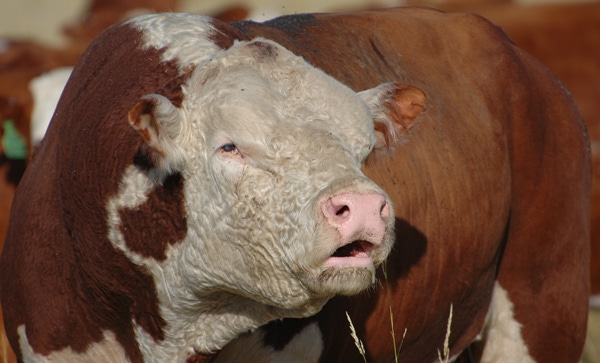 "Decades ago, my granddad used the rule of thumb that a good bull is worth about five weaned calves, or about three finished steers," says Donnell Brown of R.A. Brown Ranch at Throckmorton, Texas. "Our family has used that rule of thumb ever since. It continued to hold up well in a commodity market, but may need to change as there are more value-added opportunities for our customers."
All that commercial producers know is for the last couple of years, they've paid more for bulls on average than they would have ever dreamed. Of course, the price for their calves was just as unimaginable.
Some take the high prices in stride. "Our customers are pretty uncomfortable with it, but I also think most of them understand that high prices are usually the best cure for high prices," explains Bob Prosser of Bar T Bar Ranch, headquartered at Winslow, Ariz.
But some bull buyers are trying to water down their bull costs in a variety of ways.
More bang for the buck
Conventional approaches to defraying the cost of bulls include leasing by the breeding season and increasing the number of breeding prospects per cow. Though not the sole reason for adding another calving season, those who do so recognize it's a way to get more from their bull investment.
"We're seeing management of bull costs more from the heifer side than from the mature cow side," Prosser says. "Half of our customers won't buy replacements, and the price of heifer bulls has gone through the roof. They justify the cost, because growth performance means these heifer bulls are no longer throwaways, so they can roll them into the mature cow herd when they're 4 or 5 [years old]."

BEEF Seedstock 100 List
Looking for a new seedstock provider? Use our UPDATED Seedstock 100 listing to find the largest bull sellers in the U.S. Browse the list here.
With heifers in mind, Prosser sees some increased use of AI among his customers.
"Less than 20% of our customers utilize AI, but 100% of those who do, utilize it for breeding heifers. It's tough to manage AI with range cows," Prosser explains. Keep in mind this is a part of the world where it's not uncommon to talk about stocking rate in terms of cows per section of land.
"I do think we'll see the use of AI on heifers continue to grow," Prosser adds. "The cost of semen and synchronization have remained fairly stable, and there are plenty of people providing the service."
Similarly, some of the breeders who are part of this year's BEEF Seedstock 100 explain that some customers purchase bulls with the intention of collecting semen to breed cows and heifers, defraying the bull cost per bred female while further spreading the use of particular genetics.
"For breeding heifers, AI continues to offer the best bang for the buck," Prosser says
Though some breeders fret that increased AI use by customers will cut into bull demand, Brown says, "I embrace it because when they utilize AI genetics, they gain more appreciation for top-quality genetics."
It's another tactic a few large commercial producers are using to defray bull costs that worries Brown: trying to raise their own bulls.
On the surface, such a move seems logical for those with superior genetics and enough volume to pick and choose. Between the expected progeny differences (EPDs) a bull comes with and existing genomic tools, they figure they have all of the information they need.
"In my opinion, there are some commercial cattle with genetic performance above the average for the respective breed, and just because a bull is registered doesn't mean he's any good," Brown says. "But a full pedigree and history of the genetics helps us know the performance potential of individual animals.
"DNA in and of itself is not a silver bullet. When we have that in conjunction with a full pedigree, then we have a known quantity, and we can enhance the genetic prediction. When you keep a bull raised in a commercial herd, what's the baseline of genetic performance and potential of the cows?"
Reducing risk
Of course, some producers accepted paying more for bulls than the average a long time ago, with the understanding that increased accuracy in genetic prediction reduces the risk of purchasing a bull that ends up performing quite differently than what they supposed. That's where the genomic-enhanced EPDs and other genomic tools can help.
As much as anything, though, producers in this camp depend on their suppliers using proven, high-accuracy bulls to build their commercial offering. Or, they know that their providers will make it clear if a bull is sired by a young prospect with lower accuracy.
Then, there's the value that certain breeds or composites — and specific genetics within those — can add to calves.
Adding value
"We're finally to the point where added value from genetic merit is more than perception," Brown says. "I think we'll see more feeder cattle buyers bid for cattle based on genetic merit."
In addition to buyer demand for calves that fit specifications for various branded beef programs, Brown points out that some value-added programs, including calf-specific programs, offer producers a way to benchmark the genetic merit of their herds.
That's before considering the added value of individual seedstock producers' in-house specialization.
Prosser explains about half of the ranch's bull offering each year are heifer bulls. In addition to offering Gelbvieh and Balancer genetics, Bar T Bar developed what it calls red and black Southern Balancers that include a touch of ear. Prosser also develops and markets bulls as a member of Seedstock Plus.
R.A. Brown Ranch offers Angus, Red Angus, Sim-Angus and Hotlander.
All of those mentioned here understand the value of managing maternal heterosis and offer composites along with purebred cattle.
"Ultimately, what we're breeding for is females," Tim Ohlde explains. "Our customers want cows that last to 15 years, have solid udders, feet and legs. The only reason I want to send a cow down the road is age."
Maternal considerations
Ohlde Cattle Co. at Palmer, Kan., offers a variety of breeds including Angus, Angus II, Fleckvieh-Angus, Red Angus and Shorthorn. They focus on building bulls that create reliable females.
At the same time, those mentioned here, and many others of the Seedstock 100, help their clients market cattle, be it buying customer calves; or helping place calves, market cull cows, structure customers' marketing plans, or all of the above.
"We don't need to sell more bulls for more money, we just need to help our customers get a premium for their heifers," Ohlde explains. "We like to get our customers to use maternal bulls for the first, second and third calves.
"Instead of keeping calves to add more weight, and keeping 25% of the heifers back to develop, we encourage some of our customers to keep half of the heifers to develop and ship the rest of the calves at weaning," he says.
"You can raise the best steer that walks, and you might get a dime-per-pound premium. You raise the best heifers that walk, and you can get $1-per-pound premium. Rather than having one to five bidders for the steers, you can have a hundred for the heifers," Ohlde adds.
"A lot of our customers wind up being price-takers. We want to help them be price-makers," Brown explains. "In this age of value-based marketing, their cattle may be worth significantly more if we can help our customers communicate the genetic merit and healthfulness of their cattle."
You might also like:
7 ranching operations who lead in stewardship, sustainability
Why we need to let Mother Nature select replacement heifers
Photo Gallery: Laugh with Rubes cow cartoons
Photo Gallery: Celebrate a Cowboy Christmas
Subscribe to Our Newsletters
BEEF Magazine is the source for beef production, management and market news.
You May Also Like
---