Omnibus spending bill didn't leave ag out
Omnibus spending bill didn't leave ag out
Massive spending bill contains financial aid and climate incentives that will benefit farmers across the country.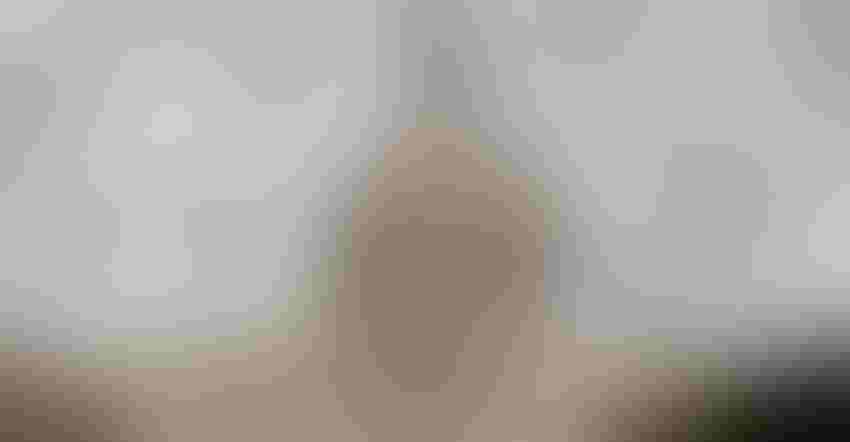 MONEY FOR AG: The $1.7 trillion omnibus spending bill passed and signed into law just before Christmas has a fair share of ag-focused components.
mj0007/iStock/Getty Images News
There's lots to unpack in the recently passed $1.7 trillion Consolidated Appropriations Act of 2023. From money for conservation projects to aid for specific producers, the massive omnibus spending bill will significantly impact agriculture throughout 2023 and beyond.
Agriculture Secretary Tim Vilsack says the bill will deliver resources crucial to his department's efforts to work on behalf of the American people.
"With increases in agricultural research and investments in rural development, this administration will continue to prioritize economic development and growth in rural America and put producers at the heart of solutions to climate change, including through our Partnerships for Climate-Smart Commodities initiative, infrastructure, and fairer, more resilient food systems," he said in a statement after the bill passed both chambers of Congress.
Assistance targets specific industries
The appropriations bill allocates an additional $3.74 billion to offset crop losses due to droughts, wildfires, hurricanes, or floods. Another $494.5 million was earmarked for livestock disaster losses.
USDA received $250 million to make one-time payments to rice producers who planted crops in 2022. According to an Agricultural and Food Policy Center Report, rising fertilizer prices led to a $62 per acre cost increase for rice farmers in 2022. A recent Texas A&M study concluded increasing fertilizer costs would affect the rice industry more than any other commodity. A second A&M report determined that the rise of input costs would make approximately two-thirds of rice farmers unprofitable in 2022.
An additional $1 million to research aflatoxin was also included in the bill. This issue has been a top priority of the National Corn Growers Association. A 2016 study estimated that the mycotoxin costs corn producers between $52.1 million and $1.68 billion in annual losses. The NCGA says it also harms disaster mitigation efforts and climate change initiatives.
Cotton producers who endured financial hits due to pandemic-related supply chain issues will be eligible to receive USDA payments. Those payments will come from a $100 million fund included in the spending bill. Textile demand plummeted during the height of the pandemic.
"This relief will help stabilize the cotton sector as many producers suffered devastating losses from this season's extreme drought and other weather events and merchandisers who suffered economic loss during the COVID-19 pandemic," National Cotton Council President Ted Schneider says.
Nutrition programs receive a boost
Congress established a permanent Summer Electronic Benefits Transfer grocer card program. Families with eligible children will receive an additional $40 per month, per child for food. This is intended to help those who receive meals during the school year.
The omnibus appropriations bill also includes a provision allowing summer meal providers to use alternative program models, including "grab-and-go" meals in some rural areas.
According to statistics from nonprofit Feeding America, one in eight American children deal with hunger. Food security issues intensify during the summer when schools close.
"Establishing a nationwide Summer EBT program is a critical step forward to ensure every child in the U.S.—no matter their race, background or ZIP code—can access the food they need to thrive," Feeding America Chief Government Relations Officer Vince Hall says. "By creating the first new, permanent federal nutrition program in nearly 50 years, lawmakers are acknowledging that our country needs long-term solutions, not just temporary pandemic assistance, to end child hunger."
A related SNAP EBT Skimming Regulations and Reimbursement provision requires USDA to work with appropriate agencies and stakeholders to investigate reports of fraud like card skimming and cloning.
New program to address climate change
The Growing Climate Solutions Act establishes a program to provide technical assistant and verification for producers that participate in voluntary efforts to reduce greenhouse gasses and other steps to address climate change. This bill was originally passed by the Senate in June 2021, but never got anywhere in the House. It provides incentives for producers to voluntarily participate in environmental credit markets.
As part of the program, USDA will establish an advisory council to make recommendation regarding protocols and qualifications, best practices and voluntary environmental credit markets. The Department is required to publish a list of protocols and qualifications in addition to information on how entities can self-certify under the program. USDA will also publish descriptions of how entities may obtain necessary expertise as well as instructions or suggestions to help them facilitate the development of agriculture or forest credits and access voluntary environmental credit markets.
The related SUTAINS Act allows corporations and private entities to help fund conservation projects. USDA is authorized to match those donations.
Pesticide registration review deadline extended
Congress reauthorized the Pesticide Registration Improvement Act for the fifth time. It includes an increase in registration and maintenance fees to improve the regulatory process and provide additional access to funding. EPA will be required to improve its registration process. Manufacturers will be required to include bilingual labels on all products within eight years.
To address the current backlog of pesticide registration, the deadline for EPA to complete its registration review work has been extended to Oct. 2026.
More money for conservation
Conservation proponents were pleased the omnibus included no mandatory farm bill spending cuts for programs like the Environmental Quality Incentives Program, the Conservation Stewardship Program, the Regional Conservation Partnership Program and the Conservation Reserve Program.
The National Recourses Conservation Service was allocated $941 million to provide conservation technical assistance. This is a $40 million increase from last year's budget. It will fund conservation districts and help producers assess needs, develop conservation plans and implement more effective conservations practices.
The U.S. Forest Service State and Private Forestry Program was budgeted $337 million, $20 million more than last year. This program provides technical and financial aid to landowners and resource managers for sustainable forests and grasslands. It also authorizes funding for protecting communities from wildfires and restoring fire-adapted ecosystems.
Other conservation programs receiving additional funding were the U.S Forest Service Forest Stewardship Program, the EPA Nonpoint Source Management Program and the NRCS Emergency Watershed Protection Program
National Association of Conservation Districts President Michael Crowder issued a statement applauding Congress for passing what he categorized as a strong federal spending bill that supports producers and conservation efforts across the country.
"It is now more important than ever that we provide producers and local conservation partners with the resources and tools they need to feed the world and be great stewards of our country's working lands," he said.
What's not in the bill
Leaders from various segments of agriculture had been pushing for H-2A visa reforms to address labor shortages and rising labor costs. Their pleas were not enough to overcome political opposition to allowing more immigrant workers.
Colorado Sen. Michael Bennet led a last-minute push to pass his Affordable and Secure Food Act that would have provided a pathway to legal status for undocumented workers. National Council of Farmer Cooperatives President Chuck Conner called the failure to do anything to combat the current agriculture labor crisis profoundly disappointing.
"This is a lost opportunity for Congress to have addressed the labor crisis in agriculture that threatens the economic survival of farms and ranches across the country," he said. "Producers will enter the new year facing a continued shortage of skilled workers combined with spiraling wage costs in the H-2A program. This failure to act will have long-term consequences that will impact agricultural policy for years to come."
Next Steps
President Biden signed the appropriations bill shorty after it passed the House. It will fund the federal government through next September.
While a majority Republicans voted against the bill, there were still enough Senators willing to cross the aisle and make a bipartisan agreement possible. Republican ranking member of the Senate Agriculture Committee Sen. John Boozman, R-Ark., said he was pleased that both parties were able to come together and close the loop on several outstanding agriculture and nutrition concerns.
"We were able to secure relief for rice producers who have had a difficult year in the wake of soaring input costs which, as documented by two separate studies out of Texas A&M University, had a disproportionate impact on rice producers," he said. "Additionally, I am particularly pleased to see the Growing Climate Solutions Act, which passed overwhelmingly in the Senate, was included, as well as a long overdue modernization of our summer meals program based on ideas I have championed for years."
Subscribe to Our Newsletters
BEEF Magazine is the source for beef production, management and market news.
You May Also Like
---