Pink Slime, Mad Cow, Meat Glue, What Next?
Pink Slime, Mad Cow, Meat Glue, What Next?
Consumer concerns may impact beef demand in the height of summer grilling season.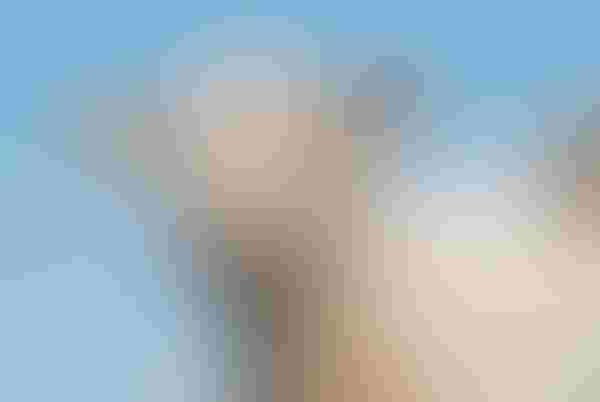 Major news stations across the country are having a heyday with beef these days. Creating controversy around America's most beloved protein, journalists are quick to attack beef, scaring consumers with reports about pink slime, mad cow, meat glue and more. What's next? And, how much damage have these derogatory terms done to the beef industry?

Pondering the impact these headlines have had on the industry, I'm pleasantly surprised to see that beef demand hasn't suffered too much.

According to a May 16 Bloomberg BusinessWeek report, "Cattle futures rose to a six-week high on signs that slaughterhouses are boosting purchases to meet rising demand for U.S. beef. Demand is increasing before the Memorial Day holiday on May 28, when many Americans grill outdoors," says Lawrence Kane, a market adviser at Stewart-Peterson Group.

"We are approaching Memorial Day weekend, which is a good beef weekend," says Kane. "There's some optimism there that we're going to get some beef moved," Bloomberg reports.

"Cattle futures for August delivery rose 0.2% to settle at $1.18/lb., after reaching $1.191, the highest for a most-active contract since March 30. Prices are down 2.1% this year. Feeder-cattle futures for August settlement advanced 0.4% to $1.58/lb. in Chicago."

As we move forward, it will be increasingly important for us as producers to be eloquent on the issues facing our industry and to understand the concerns consumers may have about our product. Our vulnerability lies in our customers not understanding how their beef gets to the dinner table. We must explain our technologies and advancements, our practices and industry standards, and most importantly, our values and dedication to producing a safe, wholesome product for our consumers to enjoy, guilt- and worry-free.

To address concerns about BSE, click here.
To answer questions about lean finely textured beef (LFTB), refer consumers here.
Additionally, I would like to point your attention to two bloggers who explain the process quite well.

Check out "Meat Glue Mania And Mayhem" by the late Chris Raines and "Discussing Meat Glue" by Travis Arp. Both do a great job of explaining the process.

Admittedly, I knew little about meat glue at the start of this controversy, so I did a little homework to better prepare myself to answer questions about this issue. I'm hoping you will do the same by checking out the available resources listed above.

How do you think the "meat glue" issue will impact beef demand? Do you think the consumer is tired of hearing negative news about beef? Will consumer confidence wane in the height of summer grilling season? Offer your two cents in the comments section below.
Subscribe to Our Newsletters
BEEF Magazine is the source for beef production, management and market news.
You May Also Like
---