Praise, outrage over failure of Farm Bill
Praise, outrage over failure of Farm Bill
Bill fails 213-to-198 in House in dispute over immigration. Farm groups reiterate importance of Farm Bill.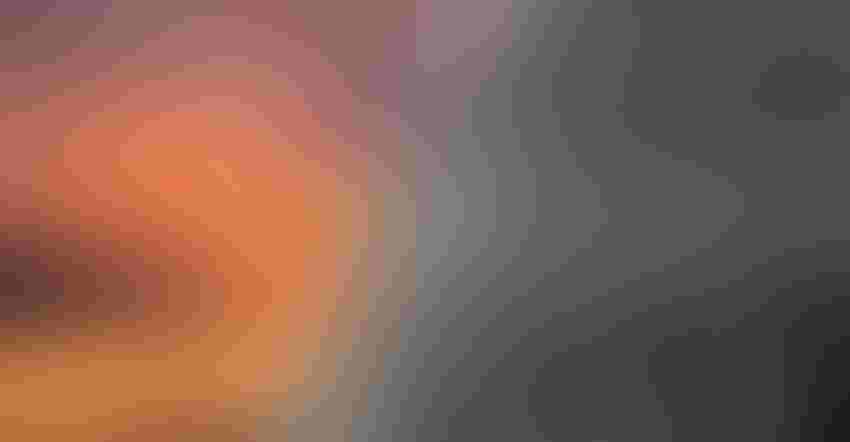 trekandshoot/ThinkstockPhotos
The farm bill Rep. Mike Conaway tried to shepherd through the House with no Democratic support failed this morning on a 213-to-198 vote. 
"The rejection of the House version of the 2018 Farm Bill highlights the host of concerns that family farmers have with this failed legislation," said National Farmers Union President Roger Johnson. "At a time when farmers and ranchers are in significant financial strain due to years of depressed prices, this bill does not make necessary improvements to the farm safety net. It eliminates conservation programs and funding that provide them with the tools they need to be the best possible stewards of our natural resources. It reverses progress toward expanding their access to local, regional, and specialty markets. And it makes unnecessary cuts to programs that feed hungry Americans."
"The House farm bill was deeply flawed, and would have undermined decades of collaborative work by farmers and advocates to advance sustainable farm and food systems in the U.S.," the National Sustainable Agriculture Coalition said in a statement. "As it stood, H.R. 2 would have gone down in history as the most anti-family farm and anti-environment farm bill of all time. The bill sought to unravel critical conservation, local food, business development, and organic agriculture programs with long track records of success. H.R. 2 also would have created a multitude of new loopholes, allowing unlimited, unchecked taxpayer subsidies for the wealthiest mega-farms."
"Today's vote should prove once and for all that Congress cannot pass a bill this important by dividing Republicans and Democrats; dividing what's right for farmers and what's right for families; pitting the largest farms against the smallest," said Lindsey Lusher Shute, co-founder and Executive Director of NYFC. "We need a farm bill that works for, and includes, all of us. One that supports farmers and ranchers struggling through an economic downturn or growing amidst a drought, and one that can sustain farming as a viable livelihood for future generations. NYFC farmers brought members of Congress to their farms, wrote op-eds, and sent countless letters with one theme: We cannot wait another farm bill to address the structural barriers holding our generation back. The House farm bill presented today didn't heed that call. The House was right to defeat it, and let's hope it's back to the drawing board." 
But others disagreed.
"We are already starting to hear from farmers across the nation, many of whom are perplexed and outraged at this morning's vote," said American Farm Bureau President Zippy Duvall. "They are facing very real financial challenges."
The farm bill went down because of a dispute over immigration within the Republican caucus. Farm organizations and the leader of the Senate Ag Committee called on members of Congress to regroup and pass the bill.
"I commend Chairman Conaway for his efforts on behalf of our nation's farmers and ranchers," said Senate Ag Committee Chairman Pat Roberts, R-Kansas. "I urge the House to try again in hopes that a majority can recognize the difficult time in the farm economy.  I look forward to a bipartisan Senate Farm Bill and moving forward with the process to give our farmers and ranchers the certainty and predictability they need and deserve." 
"Plain and simple: the farm bill matters," said ASA President and Iowa soybean grower John Heisdorffer. "U.S. soybean growers and everyone involved in agriculture depend on this vital piece of legislation."
"We call on all members of Congress not to use farmers and ranchers as pawns in a political game," Duvall said. "The risk management tools of the farm bill are too important, particularly at a time of depressed farm prices. We urge the House to pass H.R. 2 as soon as possible."
"Farming is unpredictable, and the huge costs of doing business can be lost in a single storm or lack thereof," said Missouri Farm Bureau President Blake Hurst. "With crop and livestock prices entering their fifth consecutive year of low prices, farmers need a full five-year farm bill that will provide more certainty, not a one-year patch that further destabilizes the industry. We need a full five-year farm bill now more than ever."
"NCGA urges House leaders to quickly find a way forward to pass a new farm bill as soon as possible," said North Dakota farmer Kevin Skunes, president of the National Corn Growers Association. "Depressed commodity prices, the increasing threat of a trade war, and disruptions in the ethanol market are creating uncertainty across rural America. Our farmers need clarity on the prospects of a new farm bill signed into law this year."
Rep. Roger Marshall, R-Kansas, said he wanted to see the vote go differently, but he remains committed to getting a Farm Bill passed.
" . . . I have faith that once members have to go home and face their producers they will rethink today's outcome and will focus on the needs of Rural America," Marshall said. "This effort is far from over."
Congress has until Sept. 30, 2018, to pass a Farm Bill.
Source: NFU, AFBF, Missouri Farm Bureau, National Corn Growers Association, ASA, National Young Farmers Coalition, Office of Sen. Pat Roberts, Office of Rep. Roger Marshall, National Sustainable Agriculture Coalition
Subscribe to Our Newsletters
BEEF Magazine is the source for beef production, management and market news.
You May Also Like
---