Protect the future
Protect the future
Bill Rishel believes it's critical for purebred breeders to maintain as much public domain of genomic research as possible.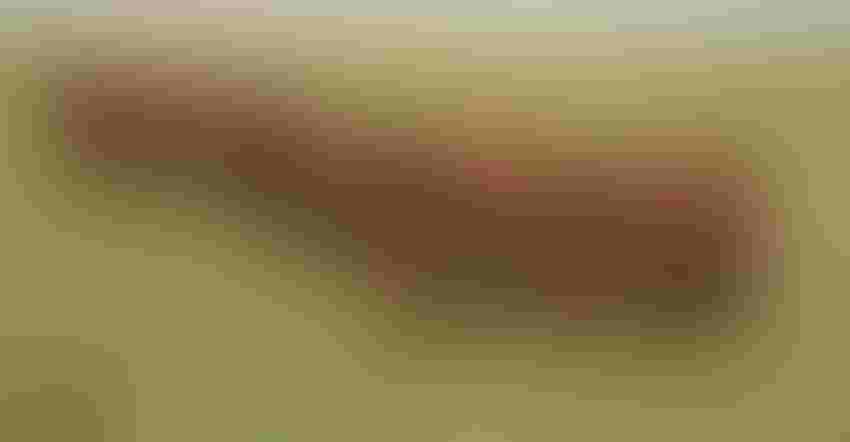 "Twenty years from today, we may look back and proclaim the greatest paradigm shift was our ability to accept change and move from an industry that has been primarily a production-oriented business to one that is focused on not only providing a great product to consumers, but connects with consumers in a way that they also appreciate and understand that what we do is regenerative and sustainable," explained Bill Rishel, during this year's Beef Improvement Federation (BIF) Research Symposium.
Bill and his wife, Barb, built Rishel Angus at North Platte, Neb., from scratch, starting in 1975, into an industry-leading, widely respected seedstock operation. Trey and Dayna Wasserburger, on the younger end of the producer scale, acquired the operation in 2016; it's now TD Angus at Rishel Ranch.
As noted in Part 1 (see "Embrace change"), Rishel began his presentation to BIF's Young Producer's Symposium by sharing observations about what he believes are key paradigm shifts in the industry over the past 50 years.
All continue to contribute to improved beef production and serving consumer needs. A few of them also take specific aim at enhancing genetic improvement and productivity through more accurate comparison and ranking of animals across populations.
Specifically, Rishel mentioned: development of performance records programs; introduction and refinement of Expected Progeny Differences; the ongoing evolution of genomics.
"I believe the speed of development and adaptation of genomics in our industry, as a tool for genetic improvement, is unprecedented, Rishel explained. "I have no doubt that genomics is destined to play a much larger role.
"In addition to creating higher accuracies for traits we currently measure, I believe genomics can have a major impact on understanding the microbiome of the beef family and assist us in genetic selection for a more powerful bovine immune system."
However, Rishel also believes genomic development demands vigilance by producers.
"It is imperative that our industry make every effort to keep as much genomic research in the public domain as possible," Rishel emphasized. "I see where genomics could be a double-edged sword, and without a major investment in land, cattle or equipment, an enterprising capital investment company could conduct research on industry-critical genetic advancements, possibly patent the products and reap the royalties with, shall we say, little skin in the game.
"I think the core value of the purebred cattle industry is the design of genetics for beef cattle improvement, and if we lose the ability to compete on a level playing field, we may become a cooperator or a genetic multiplier between the germplasm supplier and the commercial beef industry."
Get involved
With that caution in mind, Rishel stressed the importance of producers getting more involved with their Land Grant universities and USDA's Agricultural Research Service.
Similarly, Rishel believes producers need to become more involved in diverse organizations to deliver the message of how cattle contribute to resource sustainability.
"I think it's absolutely essential that we deliver the message of the up-cycling value of cattle to the environment and society, that cattle harvest roughage on land that is too fragile to be tilled and therefore not capable of producing edible grains, and they still deliver one of the most nutrient-dense and powerful proteins known to mankind. While doing this, there is a tremendous amount of carbon sequestration taking place and we must document the sustainability and the value of this process," Rishel explained.
"We, as a purebred industry, should do more than we have historically done in being involved with diversified industry groups, make a greater effort to connect directly with consumers, particularly in the United States, to tell the amazing story of what we do and how we care…It is paramount that all of us in the production segment of the beef industry deliver a unified message to consumers."
Rishel remains optimistic about the fortunes of the cattle and beef industries.
"I firmly believe we will have a viable beef industry, but I also believe we're going to have to be willing to adjust and change, and I think that future is in our hands, and particularly in the hands of the generation of young producers that are out in our industry today," Rishel said.
You can hear more of Rishel's insights from his BIF presentation at https://www.youtube.com/watch?v=c7Dk9RLbOic&feature=youtu.be 
Subscribe to Our Newsletters
BEEF Magazine is the source for beef production, management and market news.
You May Also Like
---