Register now: Still time to attend Tech Forum
Register now: Still time to attend Tech Forum
This ag tech conference will help you make better decisions on every acre you farm.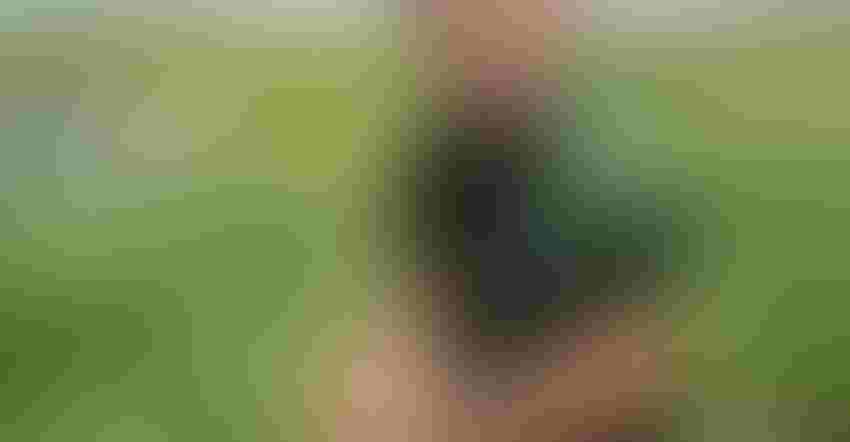 At the upcoming Farm Progress Tech Forum, Mitchell Hora, an Iowa farmer and data/soil health consultant, will challenge your thinking about the short-term profits and long-term value of your farm—with the end goal of sustainable production in mind.
Midwest farmers and row crop advisers can learn valuable take-home precision solutions to increase return on investment on every acre at the Farm Progress Tech Forum on Nov. 27-28 in Coralville, Iowa.
This 1.5-day forum is designed to update your specific precision farm skill set with the latest, most critical techniques and strategies. Attendees will learn from industry techs, recognized university specialists, a variety of agronomists, national ag tech investment leaders, and top-performing farmers and advisers.
The goal with this forum is to give farmers and advisers a valuable learning interaction with leading peers and experts, so they can go home with real ideas and practices to implement greater efficiency on every acre.
Attendees from the first two conferences gave excellent ratings and feedback, with many saying the forum was the best hands-on learning experience for them.
Benchmarking, tech adoption
You'll get fresh university reports on best on-farm benchmarking strategies (Joe Luck, University of Nebraska) and learn critical data layers from specific ag tech that drive corn profitability (Trey Colley, Ohio State University). You'll also gain take-home tips as farmers and advisers highlight their tech adoption and data decision journeys (technology specialists Kyle Mehmen and Jeremy Wilson).
To add even more value this year, the Farm Progress Tech Forum has partnered with The Iowa AgriTech Accelerator program to showcase agricultural entrepreneurs. Attendees will get hands-on experience with several of the startups — ranging from robot tractors and spraying drones to new software to boost machinery, labor and livestock efficiency. Come learn about the inner workings of an accelerator and talk to the inventors, perhaps even discuss your ideas.
Future tech comes alive
Future technology is another key highlight at the Farm Progress Tech Forum, such as artificial intelligence, blockchain, "internet of things" and more.
Louisa Burwood-Taylor from Silicon Valley's AgFunder Venture Capital Platform will deliver an insider's look at the latest ag tech investment and what that means for farmers. And John Burton, CEO and founder of UrsaLeo, will offer firsthand insight into the farm impact of the internet of things and cloud computing.
Max Armstrong, legendary and always entertaining farm broadcaster and co-host of the popular TV show "This Week in AgriBusiness" with Orion Samuelson, will moderate the always popular Beer & Bull Session after supper. You'll sit with peers, beverages and speakers to discuss different topics.
Once again, the session is enhanced by the popular cellphone-based Q&A/instant survey technology that will add to this learning environment. Get your burning questions answered during this session by any speaker.
Nov. 28 will offer in-depth breakout sessions that will continue the focus on the practical side of how data and new tech are making a difference on the farm.
Catch sessions on ROI with data layers, valuable on-farm research for better data decisions, variable-rate practices that pay, scouting made easier, technology, and more.
Make every acre profitable
Finally, don't miss the closing keynote session on "Making Every Acre Profitable," delivered by Dave Muth and Tom Buman, who will showcase technology and practices that eliminate unprofitable acres.
Certified crop advisers can also receive professional development CEU credits. Check out all the details and register to attend at FarmProgressTechForum.com.
Tech Forum is sponsored by John Deere, FMC, Climate FieldView, Sentera and Farmers Mutual Hail.
Subscribe to Our Newsletters
BEEF Magazine is the source for beef production, management and market news.
You May Also Like
---