Relationships are key to getting the most for your bull-buying dollar
Relationships are key to getting the most for your bull-buying dollar
With most genetics available to everyone, increasingly, the primary point of differentiation among seedstock suppliers is their understanding of customer needs. That takes a relaetionship.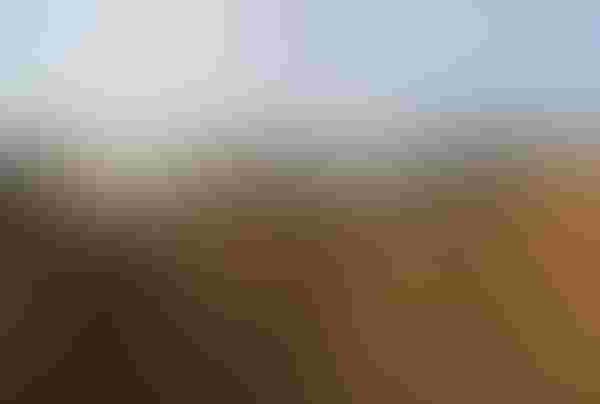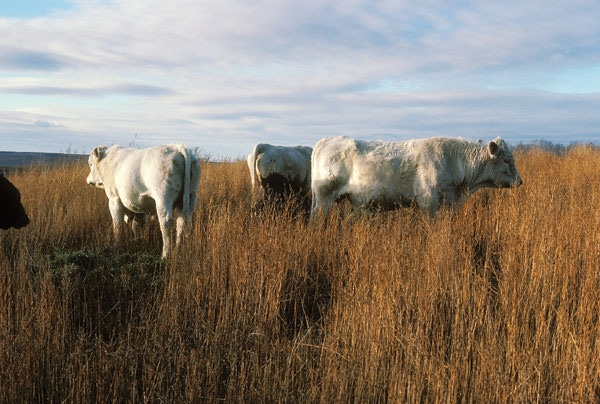 "We believe in creating relationships over time, so that everyone has more confidence," says Lee Eaton of Eaton Charolais at Lindsay, Mont. "It's all about creating value, and then trying to figure out how to capture some of that value."
The Eaton ranch began when Lee's grandfather and great-grandfather homesteaded in eastern Montana in 1909. Lee and his dad and brothers started the Charolais program in 1965. The operation includes a commercial cow herd, extensive farming, backgrounding and cattle feeding.
All sales at Eaton Charolais are private treaty, most sight-unseen via phone orders. They sort their intensely line-bred bulls into two or three price groups and maintain the same price throughout the year.
The value of trusting, dynamic relationships becomes obvious as you visit with Eaton and other breeders who are part of this year's BEEF Seedstock 100.
Homework for you, suppliers
"Many times, new customers will come to us to put a Brahman bull on Hereford or Simmental cows to create F1s. They don't need a $10,000 bull to do that," says Coleman Locke of J.D. Hudgins Inc. at Hungerford, Texas. "We help them select one in a nominal price range that fits their need."
The F1s Locke refers to are the venerable tiger stripe cows, long coveted along the Gulf Coast.
J.D. Hudgins is one of the most recognized names in the American Brahman business. Much of the ancestry running through the herd book of the American Brahman Breeders Association traces back to a bull called Manso that Locke's forbears took in trade during the Great Depression.
Today there are seven divisions — each representing part of the family. The Locke Division includes Coleman, the fifth generation and his son, John, the sixth. The Hudgins crew sorts bulls into several groups for customers based on age and price.
Further north, it's much the same. "We base all of our recommendations on customers' individual operation goals, resources and how they market their calves," explains Kent Brunner of Cow Camp Ranch at Lost Springs, Kan. "We want to know their cow herd, history and goals. We want to know whether they retain heifers, whether they retain ownership through the feedlot. The more information we have about their cow herd, the more help we can be to them."
Cow Camp Ranch is part of Cow Camp Inc. — a partnership among Kent and his brothers, Mark and Tracy — which includes the fourth-generation ranch and Cow Camp Feed Yard, a family-owned custom feedlot at Ramona, Kan. They build and market Simmental and Sim-Angus bulls in their seedstock operation, focusing on moderate-sized, maternal bulls with superior performance.
"The majority of our customers are really well-educated and have a game plan," Brunner says.
Expand marketing opportunities
"If you can put that yellow tag in their ear, that opens up another avenue of opportunity," says Bryan Gill of Gill Red Angus at Timber Lake, S.D. "If you're going to put a tag in anyway, why not use one that can help add value to your calves?"
The yellow tag he refers to is part of the USDA-certified Red Angus Feeder Cattle Certification Program, offered through the Red Angus Association of America. The program certifies the calves are at least halfblood Red Angus, along with verifying source and age. "This will open other marketing options on the fat calves when they are ready to be processed," Gill explains.
The Gill ranch started in the late 1960s. The family sold its first handful of bulls in 1979 and maintains a focus on moderate size, fleshing ability and superior calf performance.
Today, Gill Red Angus offers customers a complete marketing program, from partnering on customer calves through the feedlot to full retained ownership, as well as replacement heifer marketing. It buys customer calves to feed and also buys customer calves on order.
Likewise, Eaton Charolais feeds plenty of customer cattle — mostly for the non-hormone-treated cattle (NHTC) trade.
"We always try to support our customers with bids, but that doesn't mean we get them bought," Eaton says. "Try to develop relationships with calf buyers. Those relationships are important, especially in a tough year like this one."
"We identified a need," Gill says. "Commercial ranchers seem to want more help and advice when it comes to marketing their calves."
That's also true when it comes to genetics, in ways seldom voiced.
"Over time, customers are getting older, and they're running more cows per person, so they're focusing more on docility and fault-free cattle," says Danny Poss of Poss Angus at Scotia, Neb. Since starting in the seedstock business in the early 1990s, Poss has always focused on what he terms "fault-free" cattle. As time goes on, his customers place more value on traits that reduce risk and labor.
"There is other data besides EPDs [expected progeny differences] that we consider to be important, too," says Mary Lou Bradley-Henderson of Bradley 3 Ranch Ltd. at Memphis, Texas.
For instance, the Bradley program — a third-generation ranch established 59 years ago — is a popular destination for folks searching for cattle that can travel big country, not something measurable. They were also concentrating on feed conversion — cows that could do more with less — before there was a practical way to measure it.
"A lot of it is understanding customer needs and wants, and what can make his operation more profitable," Poss says. "I have customers who say, 'You know the cows better than I do. Send me the bulls that will wean a big calf and leave me a good set of replacement heifers.' "
Poss aims his customers toward weaning performance but he also suggests they keep an eye on carcass traits. Some of his customers retain ownership through the feedlot, while others sell at weaning or after backgrounding.
"The ones in it for the long haul — they see the value of carcass traits and retained ownership," Brunner says. Between cheap feed and lousy calf prices, he says they saw more customers retaining ownership this fall than they have in several years.
Poss spends time with customers ahead of the sale, helping them identify a group of bulls that fit their needs, narrowing the field for some and expanding the list for others.
Open the selection window
Expanding the pool of prospects can be especially helpful at auction sales.
"I encourage people to come and look at the bulls or to watch the videos ahead of the sale, and mark bulls that won't fit their program," says Bradley-Henderson.
She's seen buyers focus only on a handful of bulls and then get frustrated if those bulls sell beyond their budget, leaving them empty-handed.
"Open the window. For the bulls that will fit your program, focus on a rolling average rather than a budget per bull," Bradley-Henderson says. "Go into it with a bigger window of bulls, and be willing to open up the price window."
Suppose the budget is $5,000 per bull. Some buyers are loath to go beyond the price point and come up short. Conversely, Bradley-Henderson sees others with the same budget spend $6,000 for one bull and $3,800 for another. Both bulls fit the program and the budget.
Plus, astute buyers understand that gamesmanship is part of it.
"I'd rather have a rolling average than be locked into a number," Bradley-Henderson says. "Otherwise, I think you leave yourself somewhat exposed to other buyers. It's still an auction, still competition."
Bradley-Henderson also encourages buyers to buy two or more bulls and to do it frequently. Yes, her family raises and markets Angus and Charolais bulls, but it has extensive experience in all phases of the commercial business.
"When you're constantly rolling the bull battery, you always have fresh genetics, and you don't run the risk of buying all of your bulls in a high market or selling them all in a low one," she says.
Seek more than genetics
With most genetics available to everyone, increasingly, the primary point of differentiation among seedstock suppliers is their understanding of customer needs. That takes a relationship.
"We don't try to raise the bulls we think our customers need," Brunner says. "We try to raise the bull we know that they need." 
"Be sure to deal with a reputable breeder, someone who will take care of you, someone in it for the long haul," Eaton says.
Subscribe to Our Newsletters
BEEF Magazine is the source for beef production, management and market news.
You May Also Like
---