Restocking Or Rebuilding: What's The Difference?
Restocking Or Rebuilding: What's The Difference?
Before the beef industry can rebuild cow numbers, ranchers first must restock.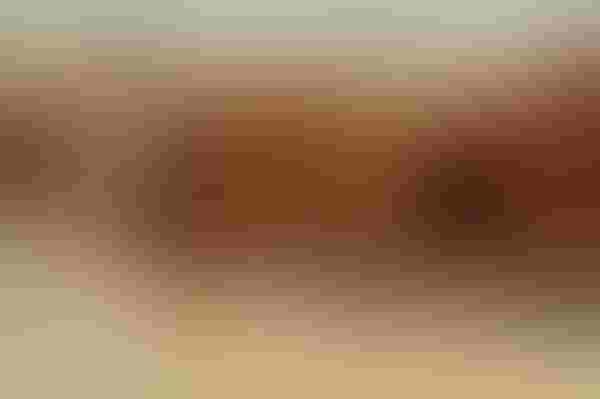 "One year does not a rebuilding make." With that observation, Stan Bevers points out an important distinction in the discussion about whether or not cattlemen will rebuild cowherd numbers. Yes, says the Texas AgriLife Extension Service livestock economist, we will rebuild the cowherd. But first, ranchers must restock. "Many don't understand there's a difference between those terms," he says.
In short, rebuilding is a macro-level endeavor as the industry as a whole increases total cow numbers. Restocking is a micro-level approach, which must happen on an individual ranch level. And before the industry can rebuild, ranchers first must restock.
"When I'm restocking, I'm trying to get my stocking rate back to the long-term carrying capacity," Bevers says. When that happens, the ranch has returned to its level of production efficiency.
"To me, production efficiency means my comfort zone," he says. "My comfort zone, or where I'm most efficient, is where I am minimizing my expenses, my production is maximized and my grazing resources are being maintained."
When you have to destock because of drought, your comfort zone gets pretty uncomfortable. He says fixed costs run about 45% of total costs on a cow-calf operation. When you're operating outside your comfort zone, you don't have enough cows to spread your fixed costs over, and your production efficiency heads south.
Subscribe now to Cow-Calf Weekly to get the latest industry research and information in your inbox every Friday!
Whether or not a rancher is able to restock depends entirely on Mother Nature, of course. If it rains enough for the forage base to recover, ranchers will retain heifers, buy heifers or cows, and restock.
But, Bevers says, if all that happens is that ranchers return to their long-term carrying capacity, or comfort zone, the industry really hasn't rebuilt cow numbers. That's because of the continual tug – from any number of angles – that pulls land out of production.
"I don't think we're going to rebuild numbers as fast as people think," he says. That's because, for the industry to rebuild, ranchers will have to once again move out of their comfort zone.
If your comfort zone – that place where you've reached the level of production efficiency that your ranch can sustain – is 500 cows and you want to expand to 800 cows, what's the first thing that happens? "You are uncomfortable for a while until you establish a new comfort zone," Bevers answers. Your business model has changed, your cost structure has changed, and you'll need to manage your way through that to find the next level of production efficiency comfort zone.
Some people will be willing to do that, he says, but not everybody. And the velocity at which that change happens will ultimately be what determines how quickly and how big the national cowherd grows, he says.
You might also like:
Open Cows? Lepto Might Be The Culprit
Why Your Ranching Operation Should Be Business-First, Not Family-First
10 Reasons Why I Want A Cowboy For A Son-In-Law
How Much Is A Good Bull Worth?
6 Beef Industry Leaders Give Their Unique Perspectives On What's Ahead
Subscribe to Our Newsletters
BEEF Magazine is the source for beef production, management and market news.
You May Also Like
---