Seedstock 100: Improving efficiency is lynchpin to success
Seedstock 100: Improving efficiency is lynchpin to success
Genetics are the linchpin of management and marketing possibility.Read more from Seedstock 100 owners:Seedstock 100 ListingThink you are just buying bulls? Think again...Manage bull costs with these producer tipsBalance tops bull buyers' list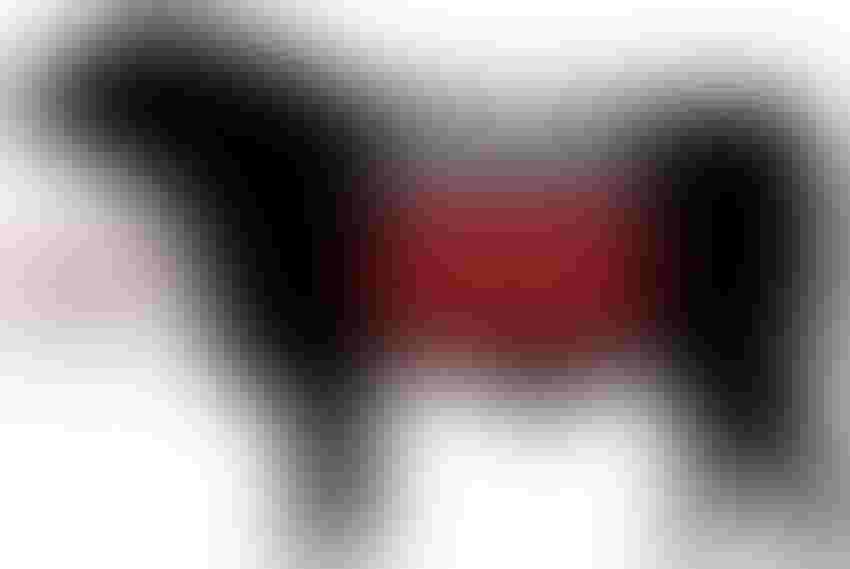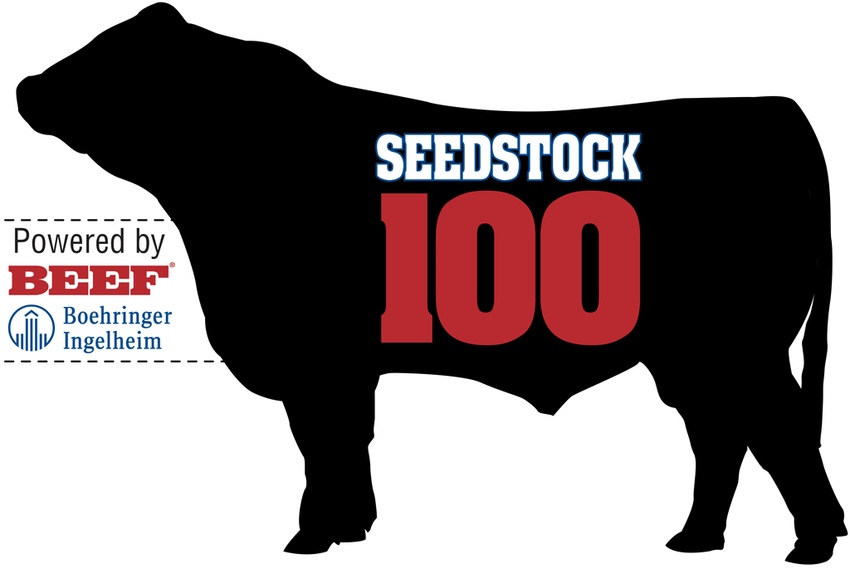 "The easiest bill to pay is the one I never get," says Larry Mehlhoff of 5L Red Angus at Sheridan, Mont. "One of the real challenges we see in the cow-calf business is cost. Historically, feed cost is about 70% of any cow operation. We're focused on how we can be sensitive to customers' needs of having cows utilize feed more efficiently."
The Mehlhoffs recently purchased their own GrowSafe system to test their cattle for feed efficiency. Others in this article also have installed these systems.
5L will test its bulls for feed efficiency, but Mehlhoff says, "More importantly, we'll test all of our replacement females on a forage-based ration. We know it's still not the same as the range, but it's a lot closer than a grain-based ration."
"People are trying to get rid of the holes," Mehlhoff says. "They want a balance of traits."
Exploiting strengths
With the bull battery contributing much of the genetic progress in commercial herds, part of gaining cow-herd efficiency gets at the growing focus of some seedstock producers to build upon breed strengths.
As a foundational breeder of Limousin — it also offers Angus and Lim-Flex genetics — Wulf Cattle, based at Morris, Minn., focuses on building bulls that many of its customers use as a terminal cross. Wulf describes its operation as a cattle feeding company with a genetic component.
On the other hand, Diamond Peak Cattle Co. at Craig, Colo., focuses on developing Angus genetics that will build replacements for its customers. Diamond Peak buys back customer heifers and is building a program to develop, breed and market heifers from its bull customers.
Along with focusing on maternal traits, Diamond Peak also serves as one of the nation's largest sources of cattle developed at altitude — cattle better able to fight off the ravages of brisket disease.
"In this mountain environment, the PAP score [Pulmonary Arterial Pressures test] is getting more important," says Diamond Peak's John Raftopoulos. "Even cattle coming out of lower elevations at 3,000 to 4,000 feet are experiencing problems with it in the feedlot."
Conversely, Mike Adams at Adams Land and Cattle in Fort Pierce, Fla., explains, "We specialize in bulls that thrive in this hot, humid environment of Florida and the Gulf Coast." His dad, Alto "Bud" Adams Jr., founded the Braford breed. Over time, the Adamses developed composites that include various percentages of Brahman, Hereford, Red Angus and Gelbvieh.
"We don't believe in straight-bred cattle," Jerry Wulf says. Instead, the company believes in harnessing heterosis and blending breed strengths. Wulf Cattle is also pioneering the use of Limousin on Jersey and Holstein dairy cows to premium-price beef carcasses.
All of those mentioned here, and a growing number of the BEEF Seedstock 100, offer more than one breed or breed composite.
Within a breed, though, Raftopoulos explains genetic gains can be had without necessarily sacrificing something else. Bulls that offer superior growth and calving ease, for instance.
None of that is the same as trying to be everything to everyone, something Wulf believes occurs too frequently.
Just mosey through data from the ongoing germplasm evaluation at the U.S. Meat Animal Research Center. Simplistically, breeds noted for carcass quality and moderate size chased growth and muscle. Breeds noted for growth and carcass yield chased marbling and milk.
"I think there is an opportunity for seedstock operators to work together in order to focus on maternal lines from one and terminal lines from another," Wulf says.
Using the correct measures
Ironically, the tools begetting the most precise genetic evaluation and selection in history can also undermine progress.
"There's a great need to validate genetics with phenotypic data as prediction tools are used more and more," Mehlhoff says. 5L is working with four progeny test herds, with the goal of having at least 1,000 progeny each year that will be fed and harvested to continue validating their genetics for them and the respective breeds.
For that matter, while Wulf Cattle uses expected progeny differences (EPDs) extensively, along with various genomic tools, Wulf believes some current evaluation methodology is out of alignment with what commercial producers need.
"Everything is adjusted to a year of age," Wulf says. "Most [breed] carcass data is based off of breeding stock grown on a low-energy ration to a year of age. In the real world, we feed cattle on a high-energy ration until they're 16 to 18 months old or so.
"We can only use what we've got. As an industry, I believe we need to look at some different traits, or look at some of the current traits differently," Wulf says.
Closing the gap with consumers
"The biggest thing we're seeing in the cattle business is that it used to be all about the weight at weaning, and then you put them on the truck and let someone else try to make something out of them if there was something to be made," Adams says.
"One thing we're trying to do is close the loop a little bit, exploring offering a branded beef product," Adams explains. "You trade on a cash basis, and it's getting narrower every day. I don't know how you value cattle unless you back into it from the retail side."
The folks at Diamond Peak also support their customers in branded beef production and marketing.

BEEF Seedstock 100 List
Looking for a new seedstock provider? Use our UPDATED Seedstock 100 listing to find the largest bull sellers in the U.S. Browse the list here.
"High-quality food will be the standard rather than the exception, and knowing where our food comes from — a great eating experience with a story behind it," Raftopoulos says. "I think that's where the real challenge and opportunity is for us."
Besides marketing opportunity, tighter alignment between sectors provides information each one can use to progress with more precision.
"Rather than predict what cattle will do in the feedlot and at harvest, we look at what they've done," Wulf says. "We are the market for our customers' feeder cattle.
"We're very transparent with our calf suppliers. We send them a report card letting them know how their cattle performed relative to a benchmark of other cattle we feed," Wulf explains.
Wulf believes opportunity will continue to grow for seedstock producers and their customers to become more closely aligned with holistic beef production systems.
"Our calf suppliers want to be connected to the beef supply, and they want information," Wulf says.
Wulf Cattle delivers finished cattle to Tyson weekly for various specification beef programs.
"For us and our customers, it's all about genetics and management," Wulf explains. "A couple of years ago, we [the industry] saw a beta-agonist pulled of the market. Now, we see antibiotics being challenged. Genetics become more important. Genetics are the last card to play."
You might also like:
7 ranching operations who lead in stewardship, sustainability
Why we need to let Mother Nature select replacement heifers
Photo Gallery: Laugh with Rubes cow cartoons
Beta agonists wrongly blamed for fatigued cattle syndrome
Lessons from the 2015 cattle market wreck
Feed and bed your cows without all the waste
Subscribe to Our Newsletters
BEEF Magazine is the source for beef production, management and market news.
You May Also Like
---