Seedstock business is thriving
Seedstock business is thriving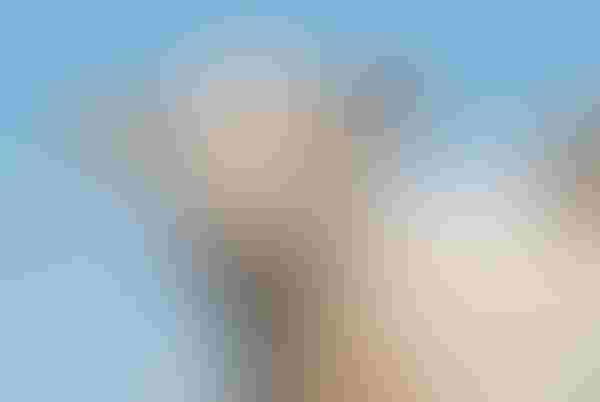 BEEF magazine is proud to bring you the second annual BEEF Seedstock 100 listing, which notes the nation's top seedstock producers based on the number of bulls sold. When we unveiled this list in January 2015, we knew we had developed a unique and useful resource for the beef business, one that was widely used as a yearlong reference.
Our second edition of the BEEF Seedstock 100 list continues the momentum of our inaugural effort. We trust you'll find it equally helpful as you map out your genetics and breeding programs for the year. You'll now find an expanded resource on our website at beefmagazine.com, with additional articles, more data and an ever-growing list of seedstock producers ready to help you with your genetics needs.
In spite of the market gyrations we've endured this fall and winter, 2015 will still be a good year, at least for seedstock suppliers and cow-calf producers. According to the American Angus Association, the average price for registered Angus bulls five years ago was $3,776. That jumped to $4,997 last year, and hit an astounding $6,742 in 2015. Prices for registered females averaged $2,867 in 2011 and soared to $5,382 this year. All the while, the number of sales remained stable: 646 sales in 2011 and 653 in 2015.
Indeed, one of the big stories for 2015 is the increasing equity position of the seedstock sector, which has more than doubled its revenues in five years.
Unfortunately for cattle feeders, while they enjoyed perhaps their best year ever in 2014, it was followed by a disastrous year in 2015, one which may go down as the worst year ever for cattle-feeding profitability.
We'll see the pain that cattle feeders have suffered this year eventually work its way into the calf and feeder cattle market, and that will eventually work its way into the bull market. But with the genetic tools now available to segregate and target your investment in bull power, and by far the best genetics on average that commercial producers have ever had to choose from, your genetics and breeding program is not a place to scrimp on dollars as you adjust to lower market prices in the next few years.
Indeed, 2015 will be remembered as a year of wildly volatile markets. It's likely that the volatility we saw in 2015 won't go away, but it's also likely that the market volatility of the past few months will subside a little, making the 2016 planning process a little easier.
You might also like:
7 ranching operations who lead in stewardship, sustainability
Why we need to let Mother Nature select replacement heifers
Photo Gallery: Laugh with Rubes cow cartoons
Beta agonists wrongly blamed for fatigued cattle syndrome
Lessons from the 2015 cattle market wreck
Subscribe to Our Newsletters
BEEF Magazine is the source for beef production, management and market news.
You May Also Like
---