Set of new products makes it easier to feed livestock
Set of new products makes it easier to feed livestock
What's new from the shows: Everything from tree shades to feed bunks is new and ready to use.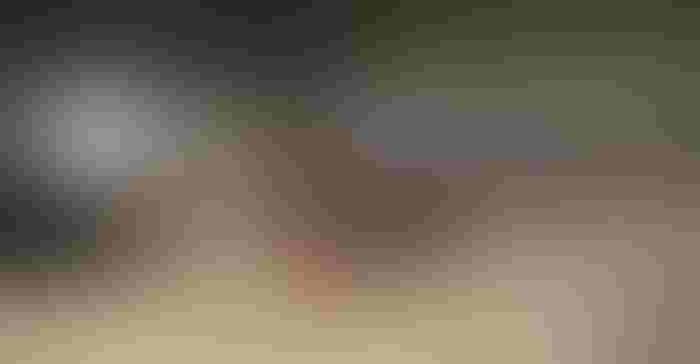 By Farm Progress staff
When someone builds a better mousetrap, that person markets it. When someone builds a product that fits a need for livestock, it gets sold, too. Farm Progress editors uncovered a whole bevy of products that make it easier to prepare to feed, feed and handle livestock while scouring farm shows for new products.
These products join many good products in these categories already on the market. If you need a "better mousetrap" when it comes to feeding or handling livestock, make sure you check out these new products along with others already out there.
Who says livestock producers can't go high-tech — just like people who raise crops and adapt all sorts of methods of precision technology? ADM introduces a new cellphone app related to livestock nutrition. Check out the description and see if it might help you figure out more efficient feeding strategies than the ones you use now. Since it's an app, it's easily accessible and should be intuitive to use.
Several new products feature new feed bunks or feeding methods, but they're not all for big operations with hundreds of cows. The list includes Apache's 4-foot mini-bunk, which will meet a whole different need from some of the other products.
One of the eye-catching products is T&T Quality's remote gate opener. If you've climbed in and out of a truck, or off and on a tractor, to open and close gates, this might be one of the first ones you look at. It's the company's version of a system that lets you move in and out of a lot or pasture seamlessly. It's perfect for the farmer or rancher who doesn't have a young son or daughter to help them in and out of gates anymore.
Contact these companies to find out more about the products that interest you. The contact information is listed for each product. Where possible, prices have been included to give you an idea of cost.
Subscribe to Our Newsletters
BEEF Magazine is the source for beef production, management and market news.
You May Also Like
---