So many bulls, so little time
So many bulls, so little time
Selecting the most suitable bull should be lots simpler.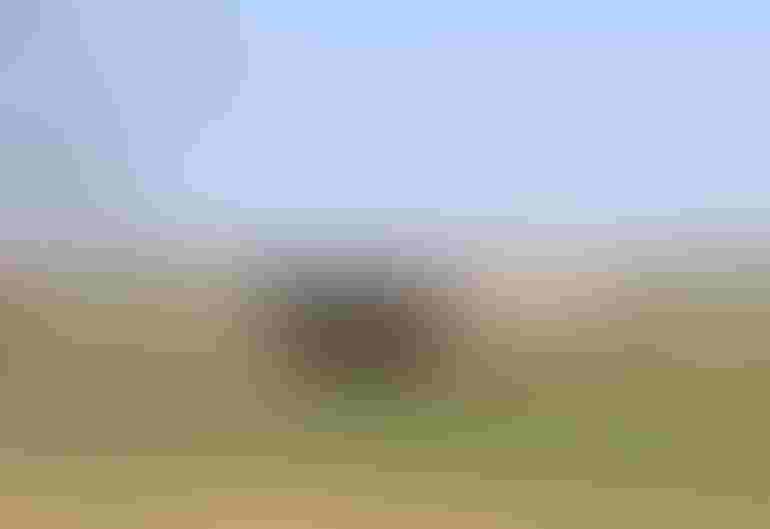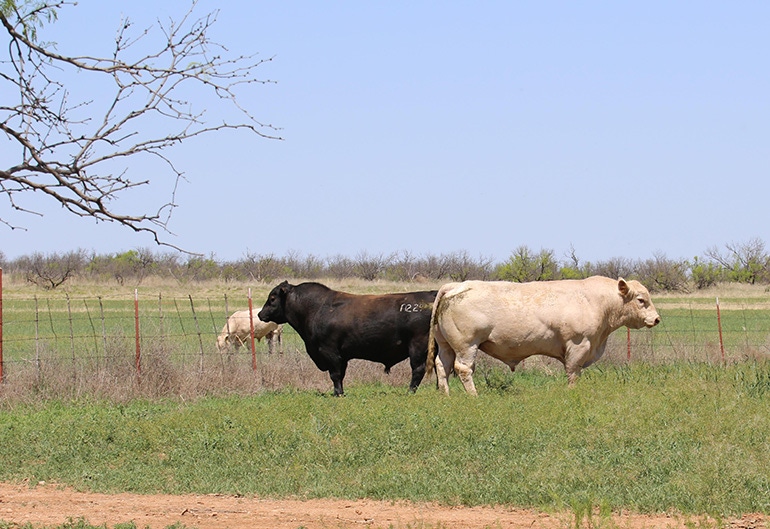 Web-based decision support could ultimately help commercial cattle producers, and the seedstock providers who serve them, select the most optimum bulls relative to each producer's unique resources and breeding objective.
"It's not the lack of tools that impedes genetic progress in beef cattle, it's the lack of adoption of tools that impedes genetic progress," says Matt Spangler, Extension beef genetics specialist at the University of Nebraska.
Consider the fact that expected progeny differences (EPDs) first became available to beef producers about four decades ago. At this year's Beef Improvement Federation Research Symposium and Convention, Spangler shared survey data indicating approximately 30% of commercial cow-calf producers utilize EPDs as a primary tool for selecting bulls.
"I contend part of the lack of adoption of that technology is due to the confusion surrounding how to best utilize those predictions, and the fact that a majority of beef breed organizations publish upwards of 20 different EPDs," Spangler explained.
He's not suggesting current EPDs go by the wayside or that work stop in developing new EPDs. He is suggesting that selection complexity increases with additional information.
When comparing potential bull purchases, Spangler explained, "It's virtually impossible to sort through 20 different EPDs and take that information, plus what I know about breed differences, plus what I know about heterotic effects, and combine them all to make an optimal decision."
EPDs continue to be the gold standard of predicting genetic differences between cattle, becoming even more accurate during the last two years with the incorporation of genomic information.
This value doesn't change the fact that EPDs remain impossible to compare directly between breeds. That's why years ago, the U.S. Meat Animal Research Center (USMARC) began calculating and publishing annual across-breed EPD adjustment factors. Those adjustment work but Spangler notes they can be cumbersome from producers to use on the fly.
Selection indexes help
Economic selection indexes help simplify matters by attaching economic weight to multiple traits that describe terminal or maternal value, for instance.
"Selection indexes are based on the breeding objective, which determines the traits that go into the index, economic parameters, relationships between the traits and the breed or commercial population. Or, if I'm considering my herd only, the phenotypic means."
But, selection indexes come with their own baggage.
"Although selection indexes are extremely useful and most certainly the preferred method of multiple trait selection, they're not directly comparable across breeds. They assume some constant environmental conditions and marketing strategies for all producers. The decision quantification is an additive genetics framework that doesn't contemplate heterotic effects," Spangler says.
Plus, he notes selection indexes are tools designed to improve commercial-level net profit.
Now, add the fact that most commercial producers buy bulls once a year, if that. For some, that means reacquainting themselves with available selection tools. Never mind the variety of other visual, qualitative and phenotypic data bull buyers consider. Actual and adjusted weights. Polled or horned, homozygous or not. Whether the candidate carries a genetic defect. Etc., etc.
Of course, that's before thinking about how much to pay for one bull versus another.
"I wish commercial producers would contemplate bull buying decisions as the capital investment they are," Spangler says. "I would contend that the value is largely determined ad hoc. As a consequence, I'd say the purchase price is sometimes, perhaps often, simply a function of available cash flow, and that cash flow may not necessarily be from the cattle enterprise," Spangler says.
He uses the example of a bull buyer who also farms. The amount of money he considers paying for bulls is likely different if corn is worth $8 per bushel, rather than $4.
Simplifying the selection process
All of these challenges are the impetus behind iGENDEC, a web-based decision support that aims to help beef cattle producers make more profitable genetic selection decisions via the integration of farm-level economic data and average performance information, while also considering additive and non-additive effects.
The project is funded by a USDA competitive grant and is being developed by a cadre of beef geneticists including Spangler, Bob Weaber, Extension beef breeding and genetics specialist at Kansas State University, Bruce Golden of Theta Solutions and USMARC research geneticists—Larry Kuehn, Warren Snelling and Mark Thallman.
The goal, Spangler says, is to enable optimized genetic selection decisions while alleviating the cumbersome, if not impossible, task that producers face in trying to account for all of the prediction information available to them.
Here's a simplified vision of iGENDEC. A commercial producer inputs information about their own herd; things like breed composition of the cow herd, whether or not replacements are kept, at what stage calves become revenue (weaning, stocker phase, etc.), phenotypic herd means, that type of thing.
Spangler emphasizes the system allows for minimal herd input information, such as, "I've got black cows running in Southeast Kansas." However, it also allows for inputting detailed information such as unit cost of production.
Next, the producer can upload specific breeds, breeders or bulls under consideration. Based on the herd information provided by the producer, iGENDEC delivers a ranking of bulls based on net profit differences, accounting for heterosis and able to compare across breeds.
Think of it as creating a customized selection index for your own herd, based on your own breeding objective and unique resources, then using that index to assess the relative economic value of sire candidates.
Plans are for a beta version of iGENDEC to be available in the first quarter of 2020.
"We think we can improve the decision making process in an across-breed framework and also engage the user in the development of the tool they use to select bulls," Spangler says.
Subscribe to Our Newsletters
BEEF Magazine is the source for beef production, management and market news.
You May Also Like
---