SS100: Target commercial heifer potential
SS100: Target commercial heifer potential
Noble Ranch LLC uses genomic tools to add value to heifers and steers.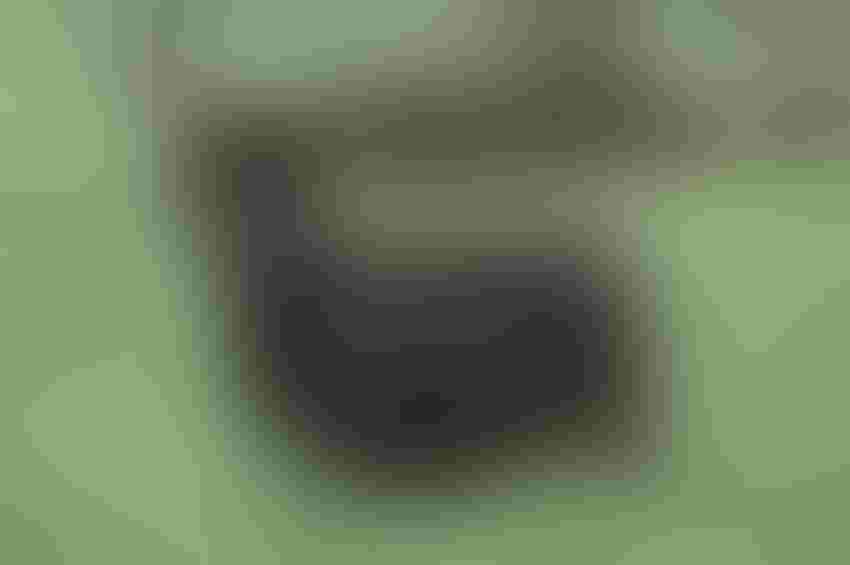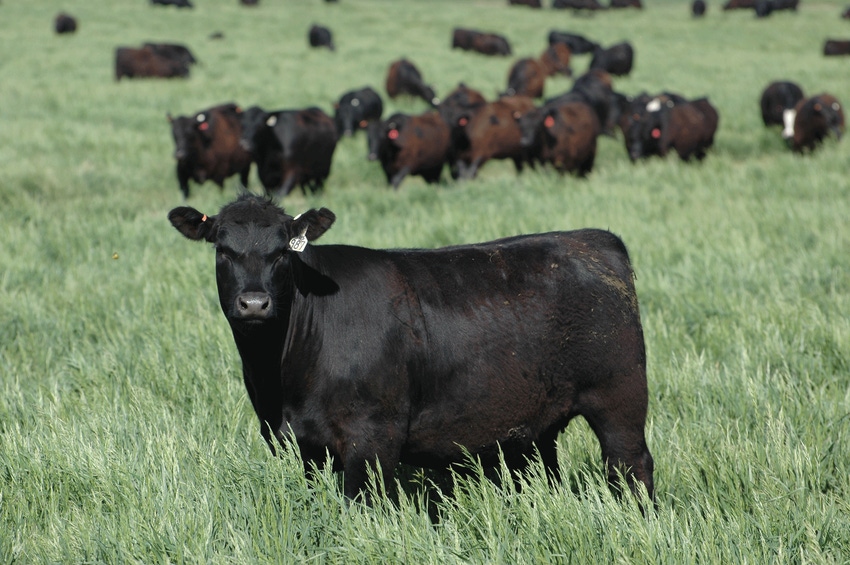 Good heifers make good cows, the kind that stay in the herd for their entire productive lives. Identifying good commercial replacement heifers has always been a challenge. With the genomic tools available today, however, it's become much easier for commercial cow-calf producers to find the best genetics in their herd.
"In this day and age that we operate in, is it really feasible to spend large amounts of capital, real dollars and cents, on an inferior production system when it will take you 1,000 days to analyze whether or not it is effective?" asks Ryan Noble of Noble Ranch LLC at Yuma, Colo.
That's how long it takes to feed and see the results of a replacement heifer's first progeny.
"If you keep the heifer until she's 5 years old, she's spent about 1,825 days at your place — 2,555 days if she stays until she's 7. She'll log approximately 3,650 days in your ownership if she sticks around until she's 10," Noble explains.
Figure she celebrates a decade in your herd, and assume she's in a herd of 275 cows with a similar productive life. That's 1 million cow days.
Noble started pondering all of that harder in 2014, when just about any steer calf breathing was bringing $1,500 right off the cow — about $100 back for heifer mates.
"By keeping a heifer calf and breeding her, we were signing up for $2,475 in expenses before we sold her first calf," Noble recalls. "We had never in our lives spent so much money on commercial cows."
Keep in mind, this is a fourth-generation outfit with long-term commitment to genetic progress. In addition to its commercial cow herd, Noble Ranch develops around 1,000 head of breeding heifers each year. Noble will AI 1,000 to 2,000 head of females on a custom basis, besides his own cows and heifers. Noble Ranch has ownership in four AI bulls and uses flush-mates and half-brothers for cleanup. They've bought bulls from, and worked closely with, Doug and Sharon Stevenson's Basin Angus Ranch at Joliet, Mont. for 17 years.
Back to 2014: With so many dollars at stake in selecting heifers that could return the most value, Noble Ranch started using a genomic profiling tool (GeneMax) for commercial Angus replacement females. Among other things, it provides users with several economic index scores, as well as genomic predictions for a number of individual traits.
The measures for boosting production include maternal calving ease, weaning weight, heifer pregnancy and maternal weight. Measures for decreasing cost include milk production and the ability to identify outliers for cow cost.
Noble figured if he could pick up a dime at both ends — a total of 20 cents per cow per day — that would mean about $73 per cow per year. That's before considering the increased value of heifers from those cows kept back in his herd.
Within a couple of years of continued use, the genomic profiles convinced Noble he was leaving money on the table unless he fed his own cattle.
Noble partnered with Tom Williams from Chappell Feedlot in Nebraska, who is dedicated to feeding quality cattle. 
Results of one recent heifer closeout: 5.2 pounds of average daily gain; 18% Prime, 96% Choice and higher; 64% Certified Angus Beef; and $8 premium to the market. His fed cattle go to the Cargill plant in Fort Morgan, Colo., on a quality-based grid.
This is not a breed-by-the-numbers approach; Noble emphasizes the genomic test is a tool, rather than a rule.
"We still have to like what we see," Noble points out. He explains you still have to ensure the structure, phenotype, disposition and all the rest fit your herd, environment and goals. "But, it can help solid up some decision-making. It takes a lot of the mystery out of the middle."
In-herd evaluation next step
Bill Bowman, a founding partner of Method Genetics at St. Joseph, Mo., says that organization's clients are making similar progress by using genomic tools.
"Where they are really making progress is by using proven AI sires and genomically tested bulls," Bowman says. Some producers take another step beyond using stand-alone genomic profiles.
They evolve into selecting replacement heifer candidates with genetic evaluation system results, such as EPDs for their commercial cattle. Uptake of the technology has become more evident, he says, with some operations seeking genomic results of their cattle before weaning.
"They're trying to accelerate their ability to make decisions by getting the information sooner," Bowman explains.
Although DNA performance metrics and pedigree records are still in their infancy, some commercial producers are starting to use them to conduct their own in-herd genetic evaluation.
"Producers are finally able to consolidate all of their historical data resources into one system in order to generate selection tools for breeding decisions," Bowman explains. "I see this as being the next step. It's a way for commercial producers to leverage the investment they're making in sire genetics.
"We can have calves out of the best sires and cows, but we still don't know the genetic variation in the individual calf unless we evaluate it. This allows producers to refine the genetics they're keeping in the herd."
Method Genetics offers commercial users of genetic evaluation an assortment of economic selection indexes common to the system, as well as providing customized ones.
For any of these tools to be effective, Bowman says producers must be detail-oriented managers in terms of their identification system and matching calves to dams. Before that, however, he says, "Have you defined your goals? Do you know what you're trying to accomplish? You need to have a defined business plan and specific production goals, then identify the best tools to make progress."
Sort the bottom to improve
"Keep culling — on the bottom end — those that suck the life out of your herd," Noble says. "There are two things that really drain profit out of a cow herd. One is the cost of developing replacement heifers. The other is depreciation of cows."
What causes cows to depreciate? "Mostly, it's open or underperforming cows that end up going to town. That alone can represent a noncash cost of $150 or more per cow per year on an average ranch."
With genomic profiling, Noble says his replacement heifers' three-year average culling rate of 15% to 17% declined to less than 2%, after adjusting bull selection based upon genomic data.
"By having solid genomic evaluation ranked against a large pool of contemporary animals, we can identify the animals that will not perform profitably, the cattle that will fall out along the production chain," Noble says. "We also know the holes in the ones we keep and how to better match bulls to them."
These days, almost every heifer calf at Noble Ranch has breeding potential.
"Historically, the cheapest commodity we produced on our ranch was a non-breeding heifer calf. Now, the most valuable commodity we sell from our ranch is a bred heifer or bred cow. We have all but eliminated the second cut of heifers from our program," Noble explains.
But, that second cut is worth more, too, because he knows their genetic potential and the value they have for feeding. Those heifers that don't make the replacement pen return on the rail close to what bred heifers will for Noble.
"If you want to know more about your cattle and improve them, it's ridiculous how fast you can do that with the tools available to us today," Noble says.
Subscribe to Our Newsletters
BEEF Magazine is the source for beef production, management and market news.
You May Also Like
---