This Week's News: Organic Food Doesn't Cut Cancer, Exports Loom Large And The Checkoff Shines
This Week's News: Organic Food Doesn't Cut Cancer, Exports Loom Large And The Checkoff Shines
While the debate over the perceived benefits of organic food will never cease, research continues to indicate that organics don't offer any health benefit over conventionally produced food.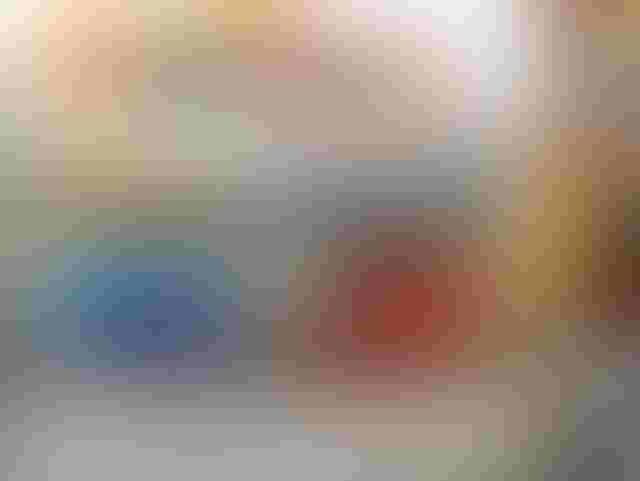 It's been a busy and interesting first week of June for cattlemen. Here's a glimpse of a few headlines that may be of interest:
Eating Organic Food Will Not Decrease Cancer Rate--There is little or no decrease in the incidence of cancer associated with consumption of organic food, according to a large study from The University of Oxford and published in the British Journal of Cancer and featured in the June issue of Food Nutrition & Science. With the exception of non-Hodgkin lymphoma, there was no clear evidence that organically produced foods are less likely than conventionally produced foods to cause cancer.
"There are many reasons why people may choose organic food, including potential benefits for taste, health and the environment," says Phil Lempert, founder of Food Nutrition & Science and CEO of The Lempert Report. "This report raises other questions about cancer and overall health and nutrition habits that require ongoing research."
To read more, click here.
Beef Exports Continue Growth Trend--U.S. beef exports continued their positive growth trend in April, increasing by double digits in volume and by an even healthier margin in value, according to statistics released by the USDA and compiled by the U.S. Meat Export Federation (USMEF).
Higher prices commanded in the global market have driven up per-head export values for both U.S. beef and pork, as international customers have, so far, been willing to pay higher prices for larger volumes.
The U.S. exported 99,297 mt of beef in April valued at $537.4 million, increases of 15% and 24%, respectively. Year-to-date, beef exports are up 10% in volume and 17% in value to 376,377 mt valued at $2.05 billion.  To read more, click here.
Asian Demand Fuels U.S. Beef Exports--There is little question what is driving U.S. beef exports at this point – it is Asian demand. In April, U.S. beef exports to Japan, Hong Kong, South Korea, and Taiwan accounted for about 57% of all shipments and more than two-thirds of the overall increase in exports, according to the Daily Livestock Report. Mexico also remains a key market for US beef and at 11,621 MT April exports increased by 21% compared to the previous year.
The sharp decline in U.S. beef supplies earlier in the year was seen as negative for exports. However, it appears that so far world beef buyers have been able to outbid U.S. end users, at least for product that they have an interest in. Items such as briskets and short plates currently are trading at all-time record highs and at a significant premium to a year ago.  Click here for more.
Subscribe now to Cow-Calf Weekly to get the latest industry research and information in your inbox every Friday!
Beef and Pork Exports Surging Despite Higher Prices--When you step back and take big picture look at the beef and pork exports right now, first quarter turn out pretty good, says Jim Robb, director of the Livestock Marketing Information Center in Denver.
Speaking on the Radio Oklahoma Ag Network, Robb said, "On the beef front, we had for the month of March, exports up over 5% from year ago levels, with very strong exports to two key countries, Mexico and South Korea," Robb said. "Some softness some other markets, but those are two markets that we really do watch closely and are two of top four marketplaces."
Click here to read more comments from Jim Robb.
Beef Remains the Top Protein in Foodservice--Beef experienced significant volume growth in the past year and continues to be a mainstay on the menu, according to the 2013 Usage and Volumetric Assessment of Beef in Foodservice report, proprietary research from the Beef Checkoff Program.
The annual survey of protein purchasing executives showed that beef remains the number one protein in foodservice – in volume, in market share and in the dollars it brings to operations. Specific findings include:
In the last year, the pounds of beef sold in foodservice increased by 79 million pounds to a total volume of 8 billion pounds.

Beef represents about one-third (32 percent) of the total protein market share in foodservice.

97 percent of restaurant operators feature beef on the menu.

Volume was up in every major beef category across the board, including steaks, roasts, ribs, ground beef and pre-cooked roast beef.

Since 2009, beef represents the largest pound increase of any protein, totaling 178 million pounds.

Beef growth has outpaced growth of the foodservice industry over the past 5 years.
To read more, click here.
Test Your Beef I.Q. in "I Love Beef" Trivia Challenge--The beef checkoff, in partnership with the Northeast Beef Promotion Initiative (NEBPI) and the South Dakota Beef Industry Council (SDBIC), is encouraging consumers in the Northeast to test their Beef I.Q. through the "I Love Beef Trivia" Challenge for the chance to win a burger-lover's grand prize, including two tickets to the 2014 Burger Beach Bash at the Atlantic City Food & Wine Festival, Atlantic City, N.J., a meet and greet with the one-and-only Martha Stewart, plus $200 worth of Roseda Beef.
The "I Love Beef Trivia" challenge launches Monday, June 9 at 8 a.m. EST at www.nebpi.org/2014ILoveBeefTrivia.  To read more, click here.
Checkoff Commissions FY2014 Studies--The beef checkoff is commissioning two third-party evaluation studies this year, both aimed at leverage every checkoff dollar to the greatest degree possible. The follow-up studies to the 2013 Beef Demand Determinant Study results will include a Return on Investment (ROI) Study and an Efficiency Analysis, both of which are being completed within the FY2014 checkoff evaluation program budget.
The ROI study is something that USDA requires of every research and promotion program at least every five years. Dr. Ron Ward of the University of Florida completed the last checkoff ROI study for the Beef Board in 2009. He used a comprehensive econometric model to conclude that, for every dollar invested in the Beef Checkoff Program, producers received $5.55 in value back, which amounts to an ROI of 555%.
Click here for more.
Chipotle Strikes Out Again—"There is no easy prescription when it comes to creating a sustainable food system. There are always tradeoffs," says Sara Hessenflow Harper, director of sustainability & supply-chain solutions for Vela Environmental, a division of Kennedy and Coe, LLC. Blooging on AgWeb.com, Harper commented on Chipotle's latest face-plant.
"The easy thing to think is that you can just find a more "sustainable" place to source your product from – some magical place that has no problems. Of course, every place has its challenges, they may differ – but there will always be environmental impacts from any system that successfully feeds billions of people. The right focus should be on examining how the producers are managing the problems they are dealt. 
"This brings me to Chipotle's latest marketing stunt in which their co-founder announced that they will begin instituting the policy of importing Australian grass-fed beef rather than make up for supply shortages of their "Responsibly Raised" beef with conventional U.S. product. 'We believe that in addition to the simple fact that our Australian grass-fed beef is delicious, serving it is an important step in our never-ending journey to help build a food system based on what we call Food With Integrity. Returning to grass-based farming systems for cattle is a core component of our long-term vision,' said Steve Ells, Chipotle Co-founder."
To read more, click here. 
Hurricane Season Kicked Off June 1: Prepare Early--The Texas Animal Health Commission (TAHC) reminds cattlemen that hurricane season began June 1 and continues through Nov. 30. The TAHC advises livestock and pet owners to begin preparing now for any possible storms.
Animals are particularly vulnerable to the severe weather associated with tropical storms and hurricanes. Any tropical storm system can wreak havoc on the livelihood of farmers and ranchers. Proper planning for disasters, evacuations, or emergency situations is imperative.
To read more, click here. For more information on how to protect your livestock when a disaster occurs, click here and here. For more information on how to protect your household pets when a disaster occurs, please  click here.
Other stories you might enjoy:
10 Resources To Ensure You Get More Cows Bred
10 Ways You Know You're At A Country Wedding
Fixing Fence? Avoid These 7 Common Fencing Mistakes
Subscribe to Our Newsletters
BEEF Magazine is the source for beef production, management and market news.
You May Also Like
---