Trump releases infrastructure plan
Trump releases infrastructure plan
The 53-page document details how Trump plans to stimulate at least $1.5 trillion in new investment, shorten project permitting time to two years, invest in rural projects and improve worker training.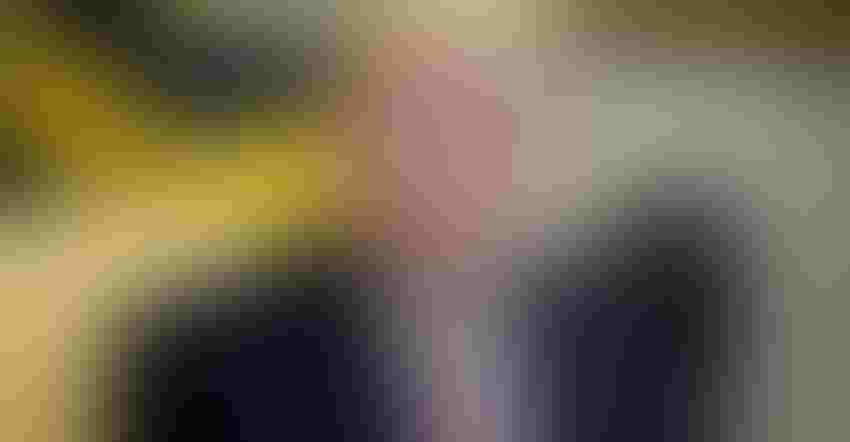 Olivier Douliery/Pool/GettyImages
by Mark Niquette
President Donald Trump Monday released his long-awaited proposal to upgrade roads, airports and other public works, kicking off what will likely be a tough sell in Congress with Democrats saying the plan falls short and Republicans wary of another big spending measure.
The 53-page document details how Trump plans to stimulate at least $1.5 trillion in new investment, shorten project permitting time to two years, invest in rural projects and improve worker training. The newest elements of the proposal include expanding the use of tax-exempt debt, letting states add tolls on interstates and making it easier to lease airports and other public assets.
The infrastructure plan proposes streamlining environmental reviews by putting a single agency in charge of the work, imposing a 21-month deadline for completing those assessments and requiring final decisions on permitting three months after that.
The proposal also gives the Interior Department authority to approve oil and gas pipelines that cross lands controlled by the National Park Service, a change that's been opposed by environmental groups. Currently, congressional approval is required for each project, resulting in time-consuming delays, according to the plan.
Water Projects
There also is a section for financing water infrastructure projects, inland waterways and allowing Veterans Affairs to improve facilities by allowing the agency to retain proceeds from the sale of properties and to exchange existing facilities for new ones.
"For too long, lawmakers have invested in infrastructure inefficiently, ignored critical needs, and allowed it to deteriorate, "Trump said in a note to Congress introducing the plan. "It is time to give Americans the working, modern infrastructure they deserve."
Shares of Martin Marietta Materials Inc. fell 1.6% to $211.01 at 11:17 a.m. in New York, while most shares of companies tied to infrastructure were little changed. 
The plan's premise is that the U.S. would spend $200 billion to spur states, localities and the private sector to raise the $1.3 trillion balance. Since the federal government owns very little infrastructure, the Trump plan aims to create local revenue streams for investment and focus on permit streamlining.
No Specific Projects
The White House said it isn't including specific projects, such as the $30 billion Gateway proposal that includes a new rail tunnel connecting New York City and New Jersey, although such initiatives could be eligible for funding under the plan. An $18 billion fund would be dedicated to pay for maintenance on public lands that's been deferred with revenue from mining and energy production on federal lands and waters -- something that's not currently allowed.
The plan allocates $100 billion for a grant competition with preference given to applicants that raise revenue such as taxes, fees or tolls, and would limit federal help to 20% of new money generated. It includes $20 billion to boost federal lending programs and private-activity bonds used to attract private investment. There would also be $50 billion in block grants to governors to choose rural projects, $20 billion for "transformational" projects and $10 billion for a capital financing fund for federal infrastructure.
The program for innovative projects that can't get private financing would be led by the Commerce Department in areas including transportation, clean water, drinking water, energy, commercial space and broadband, according to the principles. Applicants could seek funding for planning and construction, and the federal government would have rights to share in a project's value.
Offsetting Funding 
The White House said it wants to offset the $200 billion in the 2019 budget, which is also being released Monday, with spending cuts elsewhere -- including from some transit and transportation funds the administration doesn't think have been spent effectively. But Trump is open to new sources of funding, a senior White House official has said.
"This will be a big week for Infrastructure," Trump tweeted this morning ahead of the plan's release. "After so stupidly spending $7 trillion in the Middle East, it is now time to start investing in OUR Country!"
There are big questions about whether Trump can get his plan approved this year. He'll need Democrats to pass a bill in the Senate and many have already blasted the proposal as "fake," saying it doesn't include anywhere near the amount of federal investment required to meet U.S. needs. 
The proposal also comes on the heels of a $1.5 trillion tax cut and a $300 billion spending measure signed by the president last week that will add to the federal budget deficit. Republicans have been wary of another big spending measure, especially with mid-term elections approaching in November. 
The administration sees its plan as an opening bid in a negotiation with lawmakers and will be flexible on the ways to meet the objectives, a senior White House official has told reporters. There are at least six committees in the House and five in the Senate that will consider elements of the plan, White House officials have said.
Trump ran for president on the promise of a $1 trillion infrastructure fix and pledged a plan in his first 100 days in office, but the initiative was delayed as the White House and Congress pursued overhauling health care and the tax code.
--With assistance from Jennifer A. Dlouhy and Ari Natter.
To contact the reporter on this story: Mark Niquette in Columbus at [email protected]
To contact the editors responsible for this story: Sara Forden at [email protected]
Elizabeth Wasserman
© 2018 Bloomberg L.P
Subscribe to Our Newsletters
BEEF Magazine is the source for beef production, management and market news.
You May Also Like
---