Trump resists WHO effort to limit antibiotic use in farm animals
Trump resists WHO effort to limit antibiotic use in farm animals
U.S. is instead drafting alternative that appears more favorable to agribusiness.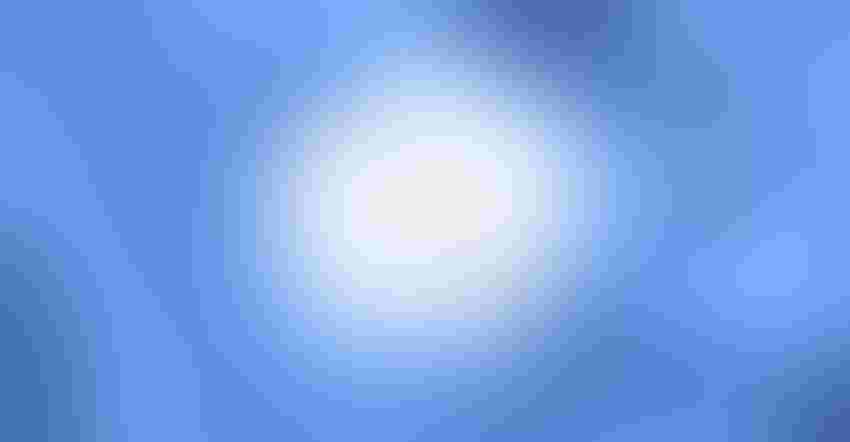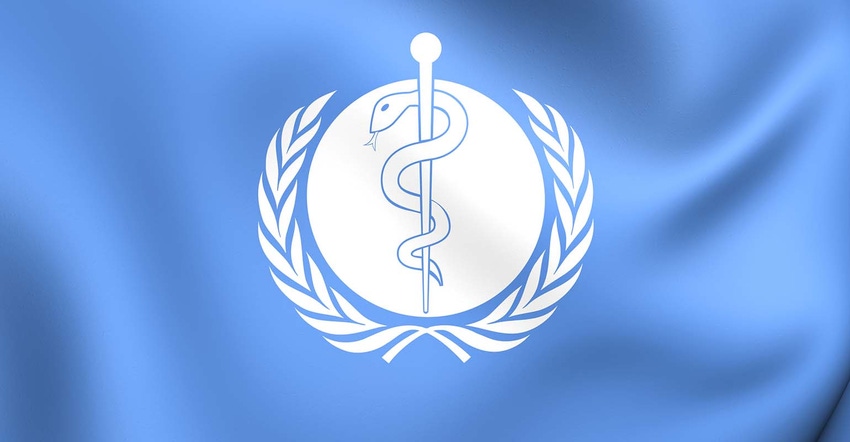 chelovek/iStock/GettyImages
by Andrew Martin and Jared S. Hopkins
The Trump administration is resisting the World Health Organization's effort to sharply limit antibiotic use in farm animals, a move intended to help preserve the drugs' effectiveness. 
Instead, the U.S. is helping draft an alternative approach that appears more favorable to agribusiness.
The WHO guidelines -- released in November after two years of work by experts in infectious disease, veterinary medicine and microbiology -- called for an end to giving medically important antibiotics routinely to healthy animals to promote growth or prevent disease. The United Nations agency said the drugs should be administered only to sick animals or healthy ones being raised near them, in the same flock, herd or fish population. Even then, drugs "critically important for human medicine" should not be used. 
The Agriculture Department termed the effort shoddy science and one that the U.S. and other countries should have had a voice in developing. (The WHO kept country representatives out of the process to avoid potential conflicts.) U.S. policy bans antibiotics to promote growth in farm animals but still allows the drugs to be given to healthy animals to prevent disease with a veterinarian's approval.
"The WHO guidelines are not in alignment with U.S. policy and are not supported by sound science," Chavonda Jacobs-Young, the department's acting chief scientist, said shortly after the guidelines were released.
A few months earlier, at an international food-standards meeting, Mary Frances Lowe, a USDA trade official, argued that other international agencies had more expertise to provide farm advice than the WHO did.
More Expertise
Meghan Rodgers, the USDA's press secretary, reiterated Lowe's comments and said the WHO should have waited until agencies with expertise in agriculture and animal health endorsed the guidelines or should have collaborated with them in the first place. 
But David Wallinga, a senior health officer at the Natural Resources Defense Council advocacy group and a member of the panel that drafted the guidelines, said the Agriculture Department "basically thumbed its nose at one of the most careful, scientifically respected bodies in the world."
The response "wasn't a complete surprise from an administration that consistently puts the profits and interest of powerful industries, like the meat and pharmaceutical industries, over the health of the American people," Wallinga said. 
The U.S. has long opposed or watered down the United Nations agency's efforts to reduce the harm caused by products like tobacco or junk food. The Trump administration, which has made little secret of its disdain for international institutions and regulations, seems to be pursuing its agenda with particular vigor. Since dismissing the antibiotic proposal, the administration has blocked a WHO endorsement of a sugary-drink tax to fight obesity and attempted to squelch a resolution to limit the marketing of breast milk substitutes.
Overuse of antibiotics in animals and humans has caused the medicines to lose effectiveness, prompting an urgent public health problem. But the extent that antibiotic use in farm animals affects human health remains open to debate, as does how best to address the problem.
Political Factors 
Politics may play a role, too, as the antibiotic issue looms large particularly for big meat producers and some drug makers. Agribusiness companies contributed $4.6 million to Donald Trump's presidential campaign, twice what they gave to his Democratic challenger, according to the Center for Responsive Politics. The president remains popular in rural states even as his tariffs and trade policies have unnerved many farmers.
The global animal antimicrobial market (which includes antibiotics but also antifungals and antivirals) is expected to reach $4.7 billion by 2021. Two U.S.-based companies, Zoetis Inc. and Elanco, a unit of Eli Lilly & Company, make most of the world's animal antibiotics, according to Kevin Kedra, an analyst at Gabelli & Co. who tracks the industry. 
Concerns about feeding antibiotics to food-producing animals date to the 1960s, and Sweden prohibited their use for growth promotion in 1986. In the years since, many more countries have sought to limit their use in livestock, and many retailers now market some meat and chicken as having no antibiotics.
In 2017, the U.S. banned the use of medically important antibiotics to promote growth. Under the new policy, such drugs require a veterinary prescription and can be used to treat, control or prevent disease. It's hard to gauge the impact. In 2016, the latest year for which data is available, sales of medically important antimicrobials decreased by 14% for farm use in the U.S.
Michael Hansen, senior scientist at the Consumers Union advocacy group, said the U.S. appears to be protecting economic interests, like drug sales, by opposing the tougher standards sought by WHO. The drugs are still used in abundance to prevent disease, he said, even after the U.S. banned antibiotics for growth promotion.
"If you say disease prevention is fine, then you can treat whole herds of animals that aren't showing any signs of disease," he said.
Trade Implications
Now, the U.S. is helping shape recommendations for another agency related to WHO, called Codex Alimentarius, that could have trade implications. That group's policies are considered benchmarks in international trade and are meant to ensure food safety and quality. Codex's process is driven by its member nations, unlike the WHO's guidelines. 
The U.S. is leading a working group on practices for antibiotic use on farms. A draft of those recommendations, obtained by Bloomberg, shows that they are weaker than the WHO's guidance. For instance, antibiotics would continue to be allowed for healthy animals to prevent disease. The draft also contains an apparent loophole allowing their use to promote growth -- the practice now outlawed by the U.S. 
Liz Wagstrom, the chief veterinarian for the National Pork Producers Council, said she favors the Codex process because it's more collaborative and includes input from industry and others. "We are not advocating for the unsupervised, willy-nilly use of antibiotics to prevent disease," she said. 
By contrast, Wagstrom said the WHO report was the product of a "handpicked" panel whose members have been critical of antibiotic use for years. "A lot of it was, I believe, the personal feelings of the scientists that wrote those guidelines rather than a hard scientific basis," she said. 
The way that countries respond to the guidelines by the WHO and Codex could shape how food is produced on farms around the world for years to come. Without U.S. support, other countries may be less willing to go as far as the WHO recommends. 
Awa Aidara-Kane, who specializes in food safety and disease transmission at the WHO, said the two-year process of preparing the guidelines was so thorough that she was taken aback by the U.S. criticism. She said it reflected a lack of understanding of WHO's methods, rather than problems with the quality of its research. 
"We just looked at it and we laughed," she said. "We are serving the world. We are not serving one particular country."
To contact the reporters on this story: Andrew Martin in New York at [email protected] ;Jared S. Hopkins in New York at [email protected]
To contact the editors responsible for this story: Winnie O'Kelley at [email protected]
Stephen Merelman
© 2018 Bloomberg L.P
Subscribe to Our Newsletters
BEEF Magazine is the source for beef production, management and market news.
You May Also Like
---