Trump to impose $50 billion in tariffs on Chinese imports
Trump to impose $50 billion in tariffs on Chinese imports
A final list of targeted imports will be released by June 15.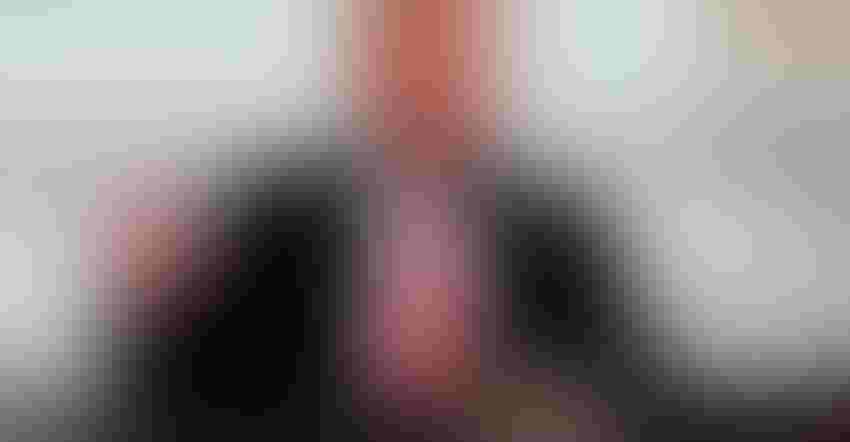 Aude Guerrucci/Pool/Getty Images
by Jenny Leonard and Andrew Mayeda 
President Donald Trump said he's moving ahead with plans to impose tariffs on $50 billion of Chinese imports and curb investment in sensitive technology, ratcheting up pressure on Beijing days before the next round of trade negotiations. 
In a statement Tuesday, the White House said a final list of targeted imports will be released by June 15 and the tariffs will be imposed "shortly thereafter." It's the most specific the administration has been about the timing for the duties to take effect.
The administration also said new restrictions on Chinese investment and enhanced export controls will be announced by June 30 and then implemented shortly after. China's commerce ministry responded hours later with a statement, saying it was surprised by the U.S. announcement and remains confident the country can protect its interests.
It's the latest twist in a trade dispute between the U.S. and China that has roiled financial markets for months and prompted the International Monetary Fund to warn of a trade war that could undermine the broadest global upswing in years. The announcement raises the stakes for the third round of talks between the two economies. Commerce Secretary Wilbur Ross is scheduled to meet with officials in Beijing on June 2-4 to continue negotiations.
$50 Billion 
Trump has vacillated in recent weeks on how hard to push Beijing over issues such as tariffs and intellectual property. The dispute began in March, when his administration threatened to slap tariffs on as much as $50 billion in Chinese shipments to punish Beijing for violating American I.P. rights.
After Beijing promised to retaliate in kind to any duties, the president raised the ante to slap tariffs on an additional $100 billion in Chinese goods. However, the U.S. has yet to publish a list of target products for the $100 billion, and the White House statement on Tuesday made no reference to the second potential tranche of duties.
The U.S. tariffs threat has been widely opposed by industry leaders and some members of Congress who warn the duties could end up raising costs for American consumers, devastating farmers and hurting other exporters if China proceeds with retaliatory duties.
"Conflicting messages coming from the administration is causing whiplash for American companies that are focused on growing the economy and creating jobs here at home," the Virginia-based Retail Industry Leaders Association said in an emailed statement. "We support the administration's decision to hold China accountable for their bad behavior. But retailers strongly believe igniting a global trade war will cause casualties."
Congressional Pressure 
U.S. Chamber of Commerce President Thomas Donohue, in an emailed statement, said: "We continue to believe that the use of tariffs puts all the burden on American companies and consumers."
Trump is also under pressure from Congress to stay tough on China, especially Chinese telecoms-equipment maker ZTE Corp. Last week, the president said he would allow ZTE to stay in business after it pays a $1.3 billion fine, shakes up its management, and provides "high-level security guarantees."
China pressed the U.S. to give ZTE a break after the Commerce Department cut off the company from U.S. suppliers to punish it for allegedly lying to American officials in a sanctions case. Republican Senator Marco Rubio and other lawmakers from both parties have criticized Trump's leniency toward ZTE, arguing that doing business with the company presents a risk to national security.
Top Senate Democrat Chuck Schumer, who has previously praised Trump's tariffs plan, urged the president to be "strong, tough and consistent" in addressing China's trade policies.
'Stick With It' 
The White House outline for imposing the tariffs announced on Tuesday "represents the kind of actions we have needed to take for a long time," Schumer said in an emailed statement. "But the president must stick with it and not bargain it away." 
When Trump announced the initial plan to impose tariffs, he also instructed the Treasury Department to draw up new curbs on investments in the U.S. by Chinese companies. The Treasury has presented its findings to the president, but its conclusions haven't been made public.
The latest signal from the White House sounds like the more hawkish wing of Trump's trade team is trying to amplify its hard line, after Treasury Secretary Steven Mnuchin said this month that any talk of a trade war was suspended for now.
"Mnuchin's 'trade war on hold' comments look to have been repudiated this morning, and possibly his investment stance, too," said Derek Scissors, a China analyst at the American Enterprise Institute in Washington. "It may be the administration has shifted somewhat to appease the Congress on the lifting of the ZTE sanctions."
WTO Case
The White House also said on Tuesday the U.S. plans to continue litigation at the World Trade Organization for China's intellectual-property practices.
In a further indication of the Trump administration striking a tougher tone before the negotiations later this week, the White House issued a separate statement running through its major grievances over China's trade practices from forced technology transfers to automobile import tariffs.
"President Trump has taken long overdue action to finally address the source of the problem, China's unfair trade practices that hurt America's workers and our innovative industries," according to the statement.
--With assistance from Mark Niquette.
To contact the reporters on this story: Jenny Leonard in Washington at [email protected]; Andrew Mayeda in Washington at [email protected]
To contact the editors responsible for this story: Brendan Murray at [email protected]
Sarah McGregor
© 2018 Bloomberg L.P
Subscribe to Our Newsletters
BEEF Magazine is the source for beef production, management and market news.
You May Also Like
---