USDA announces 3-prong approach to aid farmers
USDA announces 3-prong approach to aid farmers
Update: Payments will go out between September and end of harvest.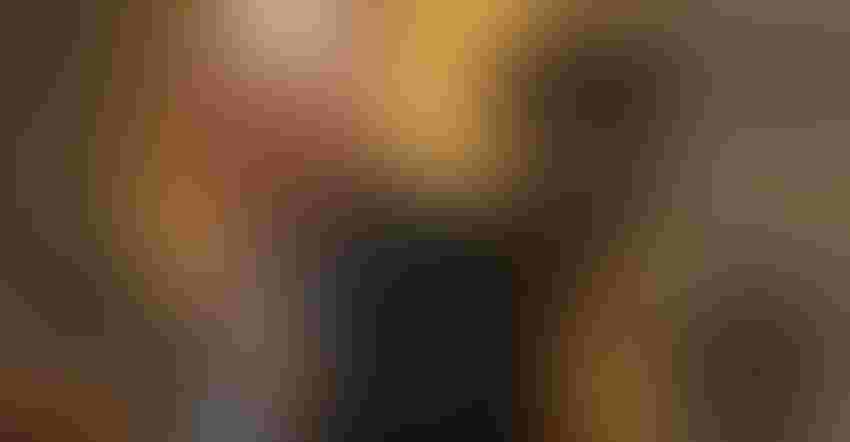 U.S. Secretary of Agriculture Sonny Perdue
Alex Wong/GettyImages
USDA plans to spend up to $12 billion to help ag producers facing market disruptions due to what it calls "illegal retaliatory tariffs."
The three programs:
Market facilitation program will provide payments to producers of soybeans, sorghum, cotton, corn, wheat, dairy and pork.

Food purchase and distribution program, which will purchase surplus agricultural commodities for distribution to food banks and other nutrition programs. Targeted commodities include fruits, nuts, rice, legumes, beef, pork and milk.

Trade promotion program, which is geared toward assisting in developing new export markets in conjunction with the private sector.
The programs are authorized under the Commodity Credit Corporation and will be administered by USDA. Congressional approval is not needed to proceed with this program.
It's expected producers will sign up for these programs at their Farm Service Agency office beginning in September. Payments will go out between September and the end of harvest, as producers apply and provide FSA with required information. Payments are based on trade damage and additional costs needed to deal with disrupted markets.
"This is a short-term solution to allow President Trump time to work on long-term trade deals to benefit agriculture and the entire U.S. economy," said Agriculture Secretary Sonny Perdue in a conference call announcing the plans. "Unfortunately, America's hard-working agricultural producers have been treated unfairly by China's illegal trading practices and have taken a disproportionate hit when it comes illegal retaliatory tariffs."
What are others saying? 
"The $12 billion package of agricultural assistance announced today by the administration will provide a welcome measure of temporary relief to our farmers and ranchers who are experiencing the financial effects of the trade war," said American Farm Bureau Federation President Zippy Duvall. "This should help many of our farmers and ranchers weather the rough road ahead and assist in their dealings with their financial institutions. This announcement is substantial, but we cannot overstate the dire consequences that farmers and ranchers are facing in relation to lost export markets. Our emphasis continues to be on trade and restoring markets, and we will continue to push for a swift and sure end to the trade war and the tariffs impacting American agriculture."
"While we appreciate the move to provide stopgap assistance, this plan is a short-term fix to a long-term problem," said National Farmers Union President Roger Johnson, who said it's estimated that farmers lost more than $13 billion alone last month due to trade disruptions. "The administration must develop a support mechanism that will mitigate the significant damage that is being inflicted upon our most vital international markets for years to come. They should do this by working with Congress to ensure farm bill programs provide enough assistance to farmers when markets collapse." 
"Profitability is a major concern for Illinois corn farmers and declining commodity prices certainly aren't helping the bottom line," said Illinois Corn Growers Association President Aron Carlson, a farmer from Winnebago, Ill. "Long term, we would much rather derive our income from the marketplace. Illinois corn farmers need the administration to complete the modernization of NAFTA, resolve other ongoing trade disputes, and provide improved domestic and international marketplace access for ethanol through the RVP waiver promised by President Trump and by updating the lifecycle analysis of corn-based ethanol."
Added Kevin Skunes, North Dakota farmer and president of the National Corn Growers Association, "We know the package won't make farmers whole but look forward to working with USDA on the details and implementation of this plan."
U.S. Wheat Associates and the National Association of Wheat Growers issued a joint statement, saying they are glad the "administration recognizes farming as a risky business and acknowledges that farmers need help to manage the additional risk from its trade policies. However, our concerns still lie in a lengthy trade war that will cause long-term, irreparable harm to U.S. agriculture. We urge the administration to recognize this self-inflicted damage and to end the trade war immediately as well as to work within the rules-based trading system in partnership with like-minded countries to address serious problems in the global economy."
The American Soybean Association says soybean producers are facing an urgent situation this fall, with a near-record harvest expected and exports predicted to be down 11%.
 
"U.S. soybean producers want to see President Trump succeed in meeting his trade campaign goals of achieving better trade deals and greater market access," said John Heisdorffer, ASA President and soybean grower from Keota, Iowa. "And, we appreciate that he has recognized our loss in exports and lower prices and provided some immediate relief. However, producers cannot weather sustained trade disruptions."
 
In 2017, China imported 31% of U.S. soybean production, equal to 60% of total U.S. exports.
The National Pork Producers Council thanked Trump for taking action.
"U.S. pork, which began the year in expansion mode to capitalize on unprecedented global demand, now faces punitive tariffs on 40% of its exports," said NPPC President Jim Heimerl, a pork producer from Johnstown, Ohio. "The restrictions we face in critical markets such as Mexico and China – our top two export markets by volume last year – have placed American pig farmers and their families in dire financial straits."
Subscribe to Our Newsletters
BEEF Magazine is the source for beef production, management and market news.
You May Also Like
---