USMCA will replace NAFTA
USMCA will replace NAFTA
Updated: AFBF, NFU weigh in on trade agreement; OCM is deeply disappointed.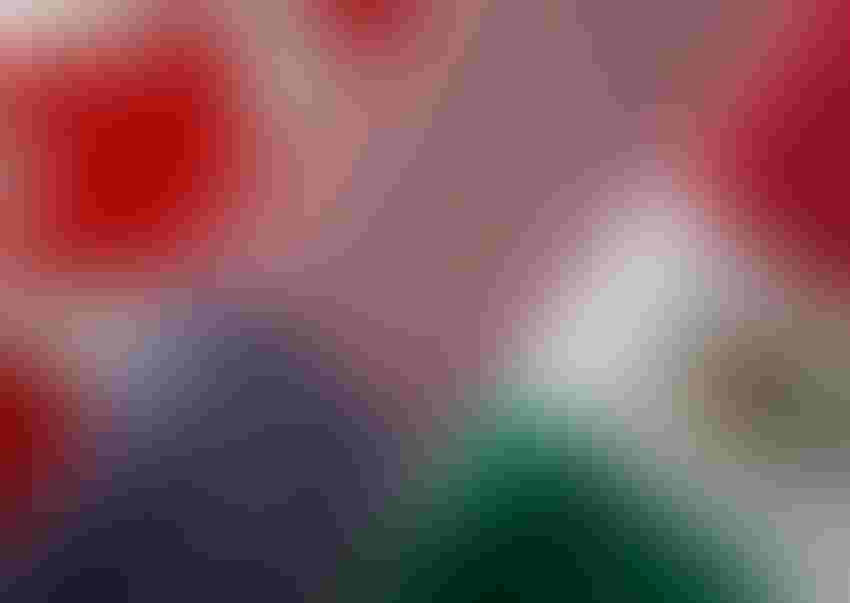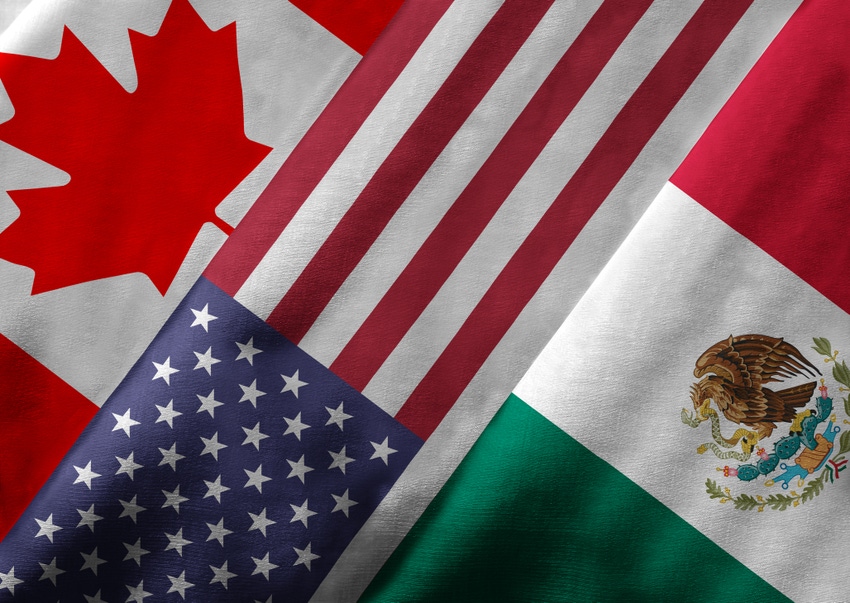 Reaction to the newly minted United States-Mexico-Canada Agreement has been generally positive.
Trade negotiators from the United States and Canada reached the agreement just before the midnight Sunday deadline. The agreement, known by the acronym USMCA, will replace the 24-year-old North American Free Trade Agreement.
Highlights of the agreement:
Elimination of Canada's 'Class 7' milk pricing program,

Granting U.S. dairy additional access to Canadian market,

Imposing new disciplines on Canada's supply management system,

Preserving and expanding access for U.S. poultry and egg producers,

Allowing U.S. wheat growers more access to the Canadian market,

Science-based trading standards,

Timely review of products produced through biotechnology and gene editing.
"The U.S. Grains Council (USGC) is very pleased to see the United States, Mexico and Canada have reached a new agreement," said U.S. Grains Council chairman Jim Stitzlein. "No trade agreement has had more impact on our sector than NAFTA, which prompted explosive growth in our export sales to both countries as well as the development of a fully-integrated grains and livestock supply chain within North America. Over the past two decades, this agreement has proven beneficial for the producers, agricultural sectors and economies of all three countries." 
"After more than a year of escalating trade tensions, the prospects of progress on trade with our two closest trading partners is encouraging," said National Farmers Union President Roger Johnson. "Farmers have seen their income plummet over the past five years, only to have farm prices further depressed by trade disruptions. While this agreement is certainly no cure-all, it is hopefully a start to repairing our trade relationships around the world, to restoring our reputation as a reliable trading partner, and to resolving longstanding issues with discrimination against U.S. wheat."
"I'm pleased to see the U.S., Canada, and Mexico have successfully delivered a renegotiated NAFTA for consideration, and I am eager to review the details," said Senate Agriculture Committee Chairman Pat Roberts, R-Kansas. "Since 1994, when the original NAFTA went into force, the value of U.S. agricultural exports to Canada has increased by 271% and to Mexico by 305%. That is no small impact on rural America, as well as the American economy. This trade pact will provide our farmers and ranchers with much needed export market certainty and will strengthen the relationship with two of our most important trading partners." 
Under NAFTA, U.S. soy exports to Canada and Mexico were almost $3 billion in 2017, and U.S. soy exports to Mexico have grown four-fold under the agreement. Mexico is now the second largest export market for U.S. soybeans and meal. Additionally, roughly $43 billion of agriculture products are exported to Canada and Mexico every year.
The new deal will help stabilize the U.S.'s two neighboring export markets for growers, something that the American Soybean Association has been requesting of the administration, said ASA President and Keota, Iowa, farmer John Heisdorffer. This news follows last week's announcement that the U.S. had signed a new free trade agreement with Korea and that negotiations are in progress with Japan.
"With USMCA, KORUS, and other agreements in sight, we are hopeful that a negotiated solution to the China tariffs could be in sight," Heisdorffer said. 
"Trade is critical to agriculture, especially trade with our two closest neighbors. The USMCA builds on the success our farmers and ranchers have seen from NAFTA," said American Farm Bureau President Zippy Duvall. 
"I have long said that I believe our country is located in the best neighborhood on Earth – North America – with valuable allies to our north and south," said Agriculture Secretary Sonny Perdue. "We have secured greater access to these vital markets and will maintain and improve the highly productive integrated agricultural relationship we have as nations."
Deeply disappointed
The Organization for Competitive Markets says the new agreement doesn't provide America's cattle producers the opportunity for fair and transparent markets in U.S. trade deals.
"A glaring omission from the deal is a reinstatement of Country of Origin Labeling, a crucial component of a fair market," said the Organization for Competitive Markets in a media statement. "The provisions of the USMCA allow South American cattle and beef to be brought into Mexico and shipped into the U.S. beef market without any limitations and labeled a "Product of U.S.A." This trade deal harms U.S. cattle producers' prices and denies U.S. consumers the U.S. products they are demanding."
More from the U.S. Trade Representative:
Source: U.S. Grains Council, ASA, Office of Sen. Pat Roberts, USDA, NFU, AFBF, OCM
Subscribe to Our Newsletters
BEEF Magazine is the source for beef production, management and market news.
You May Also Like
---