What are optimal EPDs and is the data reliable?
What are optimal EPDs and is the data reliable?
As bull sale season approaches, take advantage of an upcoming webinar discussing EPDs and use the information to make a wise investment on your herd sire battery.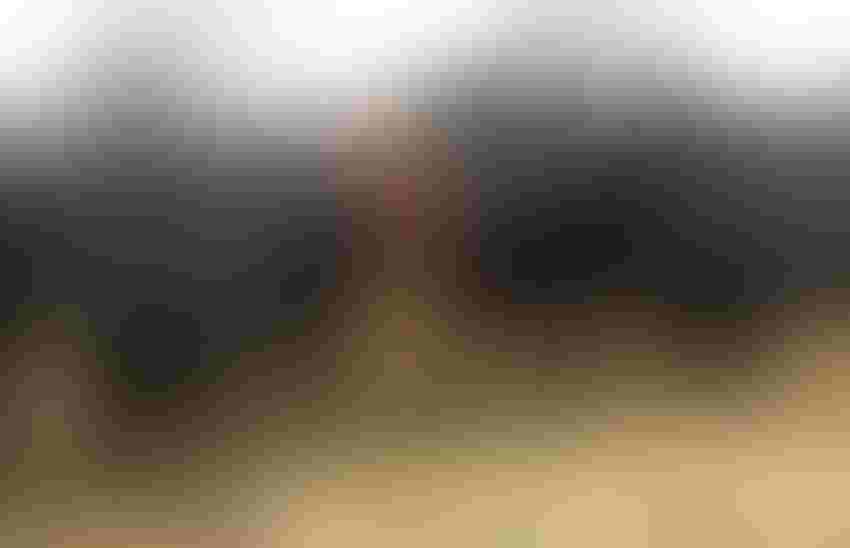 Just about the time you receive the final Christmas or New Year greeting card in the mail, your mailbox will soon be full of bull sale catalogs, with each seedstock producer promising the latest and greatest genetics and performance EPDs for you to invest in.
I've been on both sides of this scenario — as a seedstock producer myself and as someone needing to purchase a new herd bull and to fill up my semen tank. I've been thinking about this a lot lately as we prepare a string of bulls we've consigned to a bull sale in western South Dakota in early February.
As a seedstock producer, I want to meet customer expectations and deliver a product to the marketplace that is desirable. However, it can be difficult to please every cowboy at the sale, so you try your best to raise bulls that would advance your own herd goals with the hopes that they might also help someone else.
For customers, there is a lot of information to wade through before you make a herd bull investment, and based on just paper data, many bulls can be culled from your to-buy list before you even get to the sale.
Yet, it can be difficult to determine which information you place the greatest weight on. Is it birth, weaning or yearling weight? Is it maternal traits like milking ability and calving ease? How about disposition? Is the best bull one that has a balance of all traits, or is he one that excels above and beyond in a few traits that would most benefit your cow herd?
READ: Bidding on the future every time you buy a bull
The answers, of course, depend on your breeding goals and strategies.
In a recent article featured in the University of Nebraska-Lincoln's (UNL) BEEF Watch Newsletter, Aaron Berger discusses this topic. He writes, "Cow-calf producers have EPDs and index tools to make genetic selection decisions related to traits that impact levels of productivity and longevity. Producers selecting sires from which to develop replacement heifers would be well served to evaluate where their cow herd is compared to what they believe optimum to be. Producers can work with beef cattle genetic specialists and breed association representatives to help them identify what EPD levels for milk, weaning weight and mature weight best meet their target.
"What a producer identifies as optimum in terms of milk production, weaning weight and mature size can vary significantly from one operation to another depending upon resources available and management. When optimum is identified, sires can be selected to produce daughters whose maintenance energy, longevity, level of milk production and mature weight will move the cow herd toward identified goals given available resources.
"Identifying and selecting optimum genetics for milk production and mature weight is a genetics selection approach that may require a change in focus for many cow-calf producers. It may mean selecting sires at a bull sale that are at or below breed average to move the cow herd genetically toward a desired level for certain traits. Selecting a bull that is 'below breed average' is a paradigm shift for many cow-calf producers.
"Identifying a window of optimum given a set of resources and then selecting cattle that hit the optimum target is the goal under this method of cattle breeding. Success in selecting for optimum means that for many producers they will be selecting sires whose EPDs for milk production and mature weight will decrease the average in their herd.
"Simultaneously, they should be using EPDs to select for traits that will maintain or improve fertility and longevity. Genetic selection and breeding programs should focus on increased profit, and in many cases this may mean selection for decreased mature weight and milk production to move future replacements for the cowherd toward optimum."
READ: Where's optimum?
Despite the wealth of information available to producers, including EPDs and genomically-enhanced EPDs, many producers are skeptical if the data is really credible and worth placing any weight on.
An upcoming webinar addresses the common misconception that EPDs don't work. Hosted by the National Cattlemen's Beef Association, the webinar will look at the objective evidence supporting the fact that EPDs do work, and examine how their accuracy is impacted by pedigree, performance records, progeny data and genomic information. Alison Van Eenennaam, University of California Davis; and Matt Spangler, UNL will lead the discussion.
The webinar is titled "Fake News: EPDs Don't Work" and will be held on Thursday, Jan. 18, 2018, at 7 p.m. CST. If you're preparing to invest in updated herd sires before the upcoming breeding season, now would be a great time to invest some time in learning more about how EPDs could benefit your future calf crops.
Register for the webinar here.
By the way, if you're looking for a herd bull, there are many great outfits large and small that could serve your needs and provide the genetic material you're seeking. To get you started, BEEF has released its 4th annual edition of the BEEF Seedstock 100 list. You can view who made the 2018 top 100 (for volume of bulls sold) by clicking here. And click here to check out BEEF's Seedstock Directory, a companion to the Seedstock 100 that lists seedstock producers who are ready to provide you with the genetics you're looking for.
The opinions of Amanda Radke are not necessarily those of beefmagazine.com or Farm Progress.
Subscribe to Our Newsletters
BEEF Magazine is the source for beef production, management and market news.
You May Also Like
---