What Are The Obstacles Ahead For The U.S. Beef Industry?
What Are The Obstacles Ahead For The U.S. Beef Industry?
What are the factors to watch in the industry's coming decade? Two industry experts look ahead.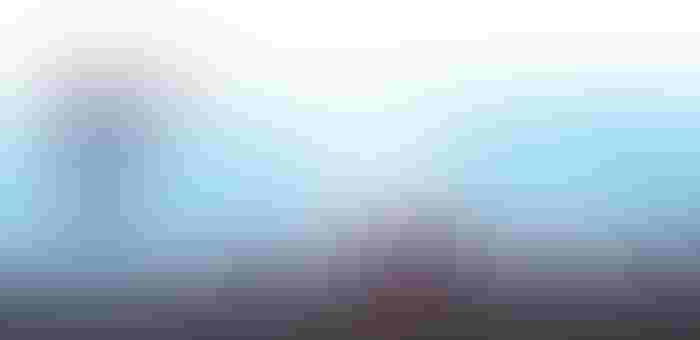 2014 marks the 50th year of publication for BEEF magazine. On the occasion of our 25th anniversary, we asked a handful of industry experts to prognosticate on what the U.S. beef industry might look like in 25 years.
Digging into the time capsule that was our 25th anniversary issue, I found the following thoughts about what the year 2014 held for the U.S. beef industry:
• "$98 feeder cattle and $95 fed cattle." So said the headline of an article by Ed Uvacek, a longtime columnist for BEEF magazine and a Texas A&M University emeritus professor. Those were some vertigo-inducing figures at a time when feeder cattle were selling around $80 and Choice fed steers hovered at $70. But such prices would be disappointing in today's market of $170 calves and $130 feds.
• Uvacek also projected beef cow numbers to grow from 33.7 million head in 1989 to 35 million in 2014. In actuality, they headed the other way, matching levels not seen in 50 years.
• U.S. per-capita beef consumption was forecast to rise to 78 lbs. in 2014 from 72.7 lbs. in 1988. It was at 57.5 lbs. in 2012.
Other predictions
Other predictions in the issue included:
• As U.S. society becomes more urban, and with urban/rural problems often at opposite ends of an issue, cattlemen will be subject to more scrutiny.
• We should not elevate issues among a public that doesn't have the issues as top-of-mind
concerns, especially if those issues are not now reducing beef purchases. We plan for now to continue focusing our information programs on opinion influencers and people in the media.
• Twenty-five years from now, diet will be less an issue that it is today. Our challenge is to ensure that other issues, such as safety, don't get away from us.
• The message for the future is to produce meat products that excel in quality, palatability and nutrition. To do this, we must devise production and marketing schemes that reward all production levels from seedstock to food processor for superior meat food products.
• When we talk about the future, there's a whole series of new compounds waiting in the wings. Known as beta-agonists, they are different from anything we've used before.
• Packers must tell us what they want and provide incentives for producing the cattle they prefer. Increasingly, we're going to sell cattle based on true retail value, not on a conglomerate average that disguises inefficiencies.
• We will have faced and gone beyond the issue of animal welfare by the year 2014.
• Concerns for planet Earth will have moved beyond fad and become a way of life. It is conceivable that a measure of impact on the environment will be a marketing tool.
• For the next 25 years, the challenge is to continue making progress in the face of today's — and tomorrow's — public perceptions. That is on top of livestock agriculture's traditional challenge of providing protein at reasonable prices.
• It is reasonable to believe, as cloning technology becomes more efficient and routine, that within a few years it will be possible to produce cloned feeder calves at economical costs. What may be possible in 25 years will probably exceed our wildest dreams today.
Shots in the dark
While some of those pronouncements seem wildly off target in retrospect, others are prescient. But all these thoughts were conceived without the benefit of knowing the myriad of unknowable factors that can upset the best-laid plans.
No one in 1989 would have factored in events like the 9/11/01 terrorist attacks on the East Coast, or the BSE case of 2003 that shut down U.S. beef access to world export markets. Then there was the general economic
meltdown of 2008, and prolonged severe drought that hit the heart of ranch country a few years ago. And don't forget the effect of sensational media reports like that on lean finely textured beef that fueled a social media fury (who foresaw social media?), essentially sidelining a 20-year-old process. Then there is the renewable fuel mandate.
In some respects, there's even more uncertainty in today's market than 25 years ago, thanks to a more globalized economic market.
"It's pretty clear that government regulation/policy is increasingly an important influence across any number of facets," says Nevil Speer, Western Kentucky University. "For example, the renewable fuel policy has dramatically influenced agriculture in any number of ways. And now the unwinding of that program will be equally disturbing."
Equally concerning is monetary policy, he adds. "I continually tell producers they HAVE to watch what goes on with the Federal Reserve and other international central bank decisions. It seems so ambiguous or disconnected from producers' everyday business decisions, but it has a huge effect in influencing money flow everywhere. Therefore, it has fingers into the broader economy and economic growth, lending opportunities, interest rates, exchange rates and international trade."
Subscribe now to Cow-Calf Weekly to get the latest industry research and information in your inbox every Friday!
Speer says managing capital will be increasingly important. "The cattle business is increasingly becoming a highly capital-intensive business. Those who manage their capital efficiently will thrive; those who don't will get left behind. That's especially true as interest rates creep higher over time, assuming they will."
Too often, Speer adds, producers focus strictly on production as a template for progress. "But today it must be both production and financial management. That's hard to do, but it's true in any business. We're just catching up."  
Meanwhile, Glynn Tonsor, a Kansas State University economics professor, says general global economic strength is paramount for overall beef demand growth in the coming decade. "There's reason to be optimistic about global growth, and that's a positive for the U.S. beef industry in a five- to 10-year horizon," he says.
However, he shares the concern of many producers regarding the growing regulatory burden. "At this point, we're not certain how it might change over the next 5-10 years, but there's a lot of uncertainty regarding how much more involved government will get. People are concerned about the current level and direction of government regulation, and whether it will ever stop," Tonsor says.
All in all, however, Tonsor says he's optimistic about the coming decade. "Laying a broad brush over the entire industry, I'm very bullish. The U.S. has a clear comparative advantage in grain-finished beef production in the world, and I don't think we'll totally regulate that away. We may keep eroding it, but I don't think we'll make it disappear."
 
You might also like:
California Ag Producers, Business Cooperate To Fight Overregulation
BEEF Honors 50 Top Industry Leaders
Ranching Requires Working Smart AND Hard
It's A Long, Long Road Back To Recovering Lost Beef Demand
Subscribe to Our Newsletters
BEEF Magazine is the source for beef production, management and market news.
You May Also Like
---