What's behind the 2020 Seedstock 100?
What's behind the 2020 Seedstock 100?
It's our 6th annual Seedstock 100 and you might want to know what's behind the list? We deep dive into the details here.
BEEF's Seedstock 100 (S100) continues to reflect the commercial cow-calf industry it serves, in terms of genetic and geographic breadth as well as genetic concentration.
With the latter in mind, nine S100 operations marketed 1,000 or more bulls (1,020 to 3,901 bulls) last year. Combined, they marketed 17,326 bulls, representing 31% of all S100 bulls marketed.
Overall, S100 producers marketed 56,159 bulls last year, just 68 more than the previous year's list.
Keep in mind, BEEF's Seedstock 100 is based on the number of bulls marketed during the last calendar year as reported by seedstock operations to BEEF. It's not the number of cattle registered annually, or the number of cows listed in inventories with a breed association or other genetic organization.
S100 operations come from 24 states — one more than last year — stretching from coast to coast and from border to border. Most, though, are in the Northern Plains and Mountain West, with 42% in Montana, Nebraska and South Dakota. Operations in those three states sold 41.5% of the bulls making up the S100 list.
Seedstock operations on the list offer a diverse assortment of genetics — 33 different breeds, composites or hybrids. Yet, 74 of the 100 offer Angus, followed by 22 for Red Angus and 22 offering Hereford. Charolais is the most offered Continental breed (13 operations), and Sim-Angus is the most prevalent hybrid or composite (13 operations). Brangus and Ultrablack were the most prevalent Bos indicus-based offering.
Most S100 operations offer a single breed or composite choice, but 43 firms provide more than one: 16 offer two, 12 operations offer three, 10 offer four, three offer five and one supplier offers seven.
As should be the case, the most prevalent genetic offerings track closely with what commercial producers say represents the primary composition of their cow herds, as well as their upcoming genetic intentions (see the results of BEEF's exclusive genetic survey of commercial producers).
BEEF assembles the annual S100 list for several reasons, which include monitoring the level of seedstock concentration and the relative market engagement of seedstock suppliers. It's also meant to recognize the contribution of seedstock producers who make all or a substantial portion of their cattle income from the seedstock business.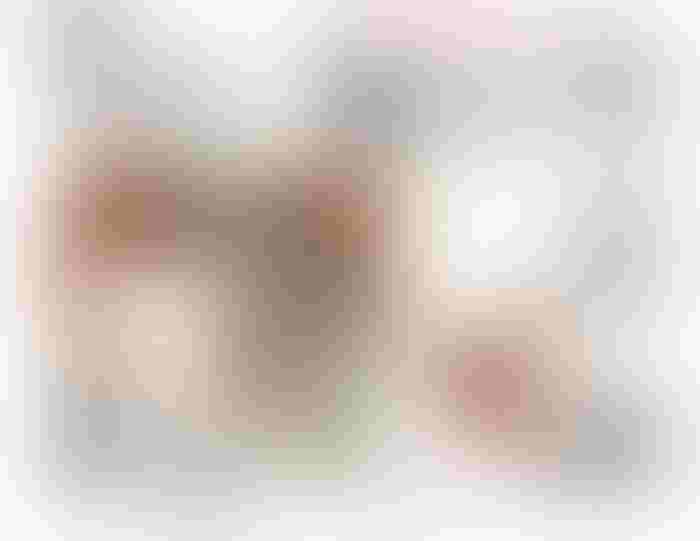 As such, the BEEF Seedstock 100 list makes no claim to be representative of the seedstock industry as a whole. Neither is it intended to be a proxy of quality and ability.
Inclusion on the S100 list speaks to a host of supplier attributes associated with the commitment and ability to market so many bulls year after year, such as customer trust and satisfaction, industry knowledge and adaptability.
With that said, the S100 list represents a small percentage of the overall number of beef cattle seedstock suppliers in the United States. Obviously, you can find seedstock providers offering far fewer than 230 bulls each year who market top-end quality backed by top-drawer service. We provide a listing of those operations in our Seedstock Directory.
Subscribe to Our Newsletters
BEEF Magazine is the source for beef production, management and market news.
You May Also Like
---