Where does Trump stand on NAFTA?
Where does Trump stand on NAFTA?
Trump was on verge of exiting NAFTA last year, but has come to see that it has some benefits for the U.S.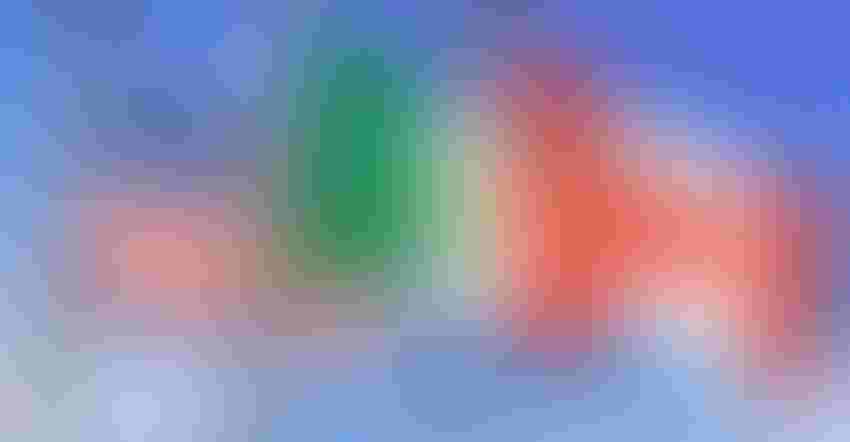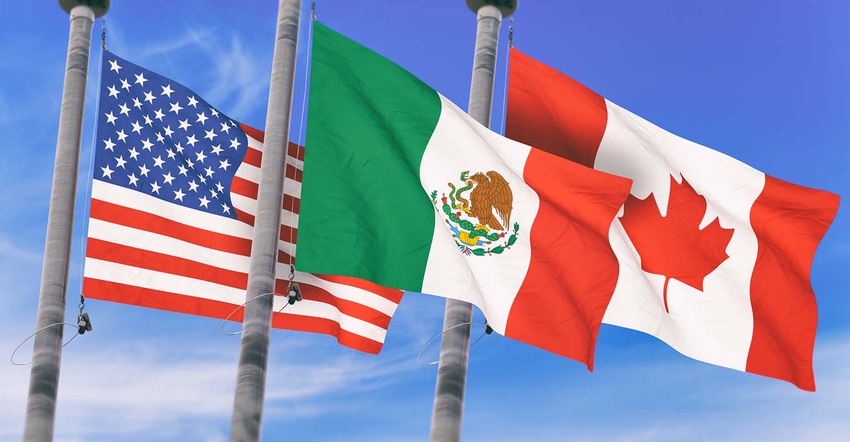 Marc Bruxelle/ThinkstockPhotos
by Alan Bjerga 
President Donald Trump has come to see that NAFTA has some benefits to the U.S., particularly for farming, even as he stays firm in his demand for a new deal, Agriculture Secretary Sonny Perdue said. 
Trump "probably left the campaign trail literally believing that NAFTA had not been good for any sector of the economy," Perdue said in an interview at his office on Wednesday in Washington. But "I think that he has now come to realize that agriculture has been benefited by a NAFTA agreement."
Talks to revamp the North American Free Trade Agreement will continue in Canada this month, with the deal's fate unclear. Trump and House Speaker Paul Ryan each said last week they'd rather renegotiate than walk away from the pact with Canada and Mexico altogether, though Trump reiterated his threat to pull out. Canadian officials said last week they believe the odds are rising that Trump will give notice of a NAFTA withdrawal.
The president's more nuanced view on trade shouldn't be confused with a softer approach to the negotiations, Perdue said. Even still, the agriculture secretary's comments may offer some hope for agribusiness lobbyists and other NAFTA supporters who warn that scrapping the accord will bring painful economic costs.
Perdue, considered one of the more trade-friendly administration officials, said he is speaking at least weekly with U.S. Trade Representative Robert Lighthizer, who is the lead NAFTA negotiator, and other White House staff.
Canada Breakthrough
Talks are making progress, and Canada in particular is learning not to underestimate the president, Perdue said.
"I think we've had some movement from the Mexicans," he said. "Canada, I think, has been more reticent in that regard but will come around as well. I think at one point they thought that the lobbyists and others would just overwhelm President Trump into thinking NAFTA was just great and we shouldn't do anything."
The U.S. list of demands for negotiating NAFTA includes a proposal for Canada to dismantle its dairy-sector system of quotas and tariffs, known as supply management.
Canada has "come to realize now that President Trump is very serious about free trade and fair trade," he said. "They're coming to the point where they know they're going to need to address some of these issues that are on the table."
Trump was on the verge of exiting NAFTA last year, but changed his mind after seeing a map that illustrated areas of the U.S. agriculture heartland that are reliant on the deal. Canada is America's largest export market for agricultural goods, while Mexico is the third-largest, according to U.S. Department of Agriculture data. 
--With assistance from Andrew Mayeda.
To contact the reporter on this story: Alan Bjerga in Washington at [email protected]
To contact the editors responsible for this story: Simon Casey at [email protected]; Joe Sobczyk at [email protected]
Sarah McGregor
© 2018 Bloomberg L.P
Subscribe to Our Newsletters
BEEF Magazine is the source for beef production, management and market news.
You May Also Like
---