16 emerging food trends for 2016
16 emerging food trends for 2016
With only a few weeks remaining in 2015, many are speculating the hot food trends that will emerge in 2016. The Oklahoma State University's Robert M. Kerr Food & Agricultural Products Center (FAPC) recently identified 16 of the food biggest trends coming in the new year.
"Businesses need to pay attention to trends in order to find new growth opportunities and their target audiences," says Andrea Graves, FAPC business planning and marketing specialist. "Understanding these trends help businesses stay ahead of upcoming change, whether it is regulatory or a new flavor profile. Also, in most cases, consumers drive the trends and are looking for products and companies that are meeting their needs and lifestyles."
According to FAPC, the 16 emerging food trends of 2016 include:
1. New food safety demands for small businesses
2. Ethics
3. Food application technology
4. Children's health
5. Food waste reduction
6. New cuts of meat
8. Natural foods
9. Locally grown produce
10. Having a story
11. Comfort foods
12. Meal kit foods
13. Big flavors
14. Artisanal foods
15. Customized foods
16. Food incubators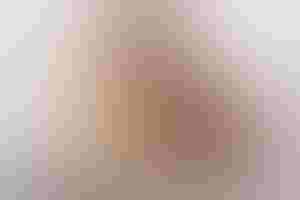 Photo Credit: Flickr user Caboose Spice
Of these 16 trends, number six -- new meat cuts -- caught my eye. According to Graves, "With commodity prices for beef rising, culinary adventures have started. Chefs are utilizing relatively new or unutilized cuts, such as the Vegas Strip Steak and shoulder tenders for new recipes."
READ: 3 emerging beef cuts gaining popularity
This, along with consumers' growing desire to learn more about where their food comes from (number seven on the list), presents an exciting marketing opportunity for the U.S. Educating our consumers about where their food comes from (transparency), what cattle are fed and how they are treated throughout their lives (ethics), and how the story from pasture to plate (having a story), comes together to create a beef product that's safe to eat. And ultimately, food safety topped the list of growing food trends in the number-one slot, and that's a pretty timely topic given Chipotle's recent troubles with outbreaks of novovirus, salmonella and E. coli.
As beef producers, we can use this list of 16 emerging food trends as a guideline for what consumers want to talk about on social media. We can then provide the factual information on these topics to those who are seeking more information.
In 2016, let's resolve to do more to reach out to consumers, make connections and correct misinformation. By doing this, we will gain new customers, boost beef demand and grow our industry's future.
The opinions of Amanda Radke are not necessarily those of beefmagazine.com or Penton Agriculture.
You might also like:
Did USDA open the door to animal rights groups?
Want a more efficient cowherd? Start with early-born heifers
60 stunning photos that showcase ranch work ethics
2016 weather outlook: Is drought in the forecast?
70 photos showcase generations working together on ranch
Subscribe to Our Newsletters
BEEF Magazine is the source for beef production, management and market news.
You May Also Like
---