2020 Dietary Guidelines Advisory Committee members announced
2020 Dietary Guidelines Advisory Committee members announced
Committee members for the Dietary Guidelines for Americans have been announced. The public's help is needed to ensure the committee gets it right on animal fats and proteins.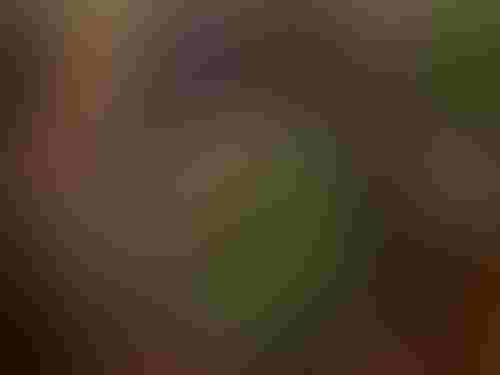 Every five years, the Dietary Guidelines for Americans (DGA) is updated. These recommendations provide the framework for federal nutritional meal programs offered at daycares, schools, hospitals, nursing homes and the military.
Since 1980, adult obesity rates have doubled and estimates are that it will increase another 50% by 2030 (two-thirds of Americans are considered overweight and one-third are obese). Childhood obesity and diabetes diagnoses have tripled. And 25 million American adults have diabetes.
This underscores the importance of establishing DGAs that reflect the best possible nutritional advice out there. Yet, in the last 40 years, we've seen an emphasis on reducing our intake of animal fats and proteins, which are nutritional powerhouses.
What's worse, in the last 5-10 years, we've seen the DGA Committee lean toward a more plant-based diet, based not on nutritional science but on personal conceptions about meat and its impact on animals and the planet.
READ: The science behind the DGA — is it sound?
In 2020, the DGA will be updated, and last week the DGA Advisory Committee members were announced.
On Feb. 21, USDA Secretary Sonny Perdue and U.S. Health and Human Services (HHS) Secretary Alex Azar announced the appointment of 20 nationally recognized scientists to serve on the 2020 DGA Committee. The independent advisory committee will review scientific evidence on topics and questions identified by the departments and will provide a report on their findings to the secretaries. Their review, along with public and agency comments, will help inform USDA and HHS' development of the 2020-2025 Dietary Guidelines for Americans.
"USDA is committed to ensuring everything we do is data-driven and based in scientific facts, which is why this expert committee's work in objectively evaluating the science is of the utmost importance to the departments and to this process," said Secretary Perdue in a press release. "The committee will evaluate existing research and develop a report objectively, with an open mind."
"The scientists we selected to serve on the committee are national leaders in the areas of nutrition and health," said HHS Secretary Azar. "HHS, USDA, and all Americans will benefit from the collective experience and expertise of the committee, which will conduct a rigorous examination of the scientific evidence on several diet-related health outcomes, including the prevention of cancer, Type 2 diabetes, and cardiovascular disease, which are three of the leading causes of death in the United States."
The list of members appointed to the expert committee includes:
Jamy Ard, MD – Wake Forest School of Medicine

Regan Bailey, PhD, MPH, RD – Purdue University

Lydia Bazzano, MD, PhD – Tulane University and Ochsner Health System

Carol Boushey, PhD, MPH, RD – University of Hawaii

Teresa Davis, PhD – Baylor College of Medicine

Kathryn Dewey, PhD – University of California, Davis

Sharon Donovan, PhD, RD – University of Illinois, Urbana

Steven Heymsfield, MD – Louisiana State University, Pennington Biomedical Research Center

Ronald Kleinman, MD – Massachusetts General Hospital, Harvard Medical School

Heather Leidy, PhD – University of Texas at Austin (Summer 2019)

Richard Mattes, PhD, MPH, RD – Purdue University

Elizabeth Mayer-Davis, PhD, RD – University of North Carolina at Chapel Hill

Timothy Naimi, MD, MPH – Boston University

Rachel Novotny, PhD, RDN, LD – University of Hawaii

Joan Sabaté, DrPH, MD – Loma Linda University

Barbara Schneeman, PhD – University of California, Davis

Linda Snetselaar, PhD, RD – University of Iowa

Jamie Stang, PhD – University of Minnesota

Elsie Taveras, MD, MPH – Massachusetts General Hospital, Harvard Medical School, and Harvard Chan School of Public Health

Linda Van Horn, PhD, RDN, LD – Northwestern University
The DGA committee will begin its work with a public meeting in the coming weeks.
Follow along with the committee's progress by clicking here.
"In our continuing commitment to transparency and customer service, we invite the American public to engage in this process," said Secretary Perdue. "We want to hear from everyone and all viewpoints. I encourage everyone with an interest to attend public meetings and to send comments through the Federal Register once the committee begins their work."
NCBA President Jennifer Houston weighed in, saying, "Cattle producers applaud the U.S. Department of Agriculture's commitment to ensuring the 2020 Dietary Guidelines for Americans (DGA) process is firmly grounded in the best available science and will ultimately result in nutritional policy that can measurably improve the health of Americans. Members of the Dietary Guidelines Advisory Committee are leading experts in their fields who are tasked with evaluating the latest scientific evidence and then use that to make recommendations on what constitutes a healthy diet."
She adds, "Beef is a high-quality protein with essential nutrients like iron, zinc and B vitamins, and overwhelming scientific evidence consistently shows balanced diets with beef nourish and sustain good health. Cattle and beef producers are committed to providing a wholesome, nutritious food and communicating accurate information about beef, and we look forward to contributing to a transparent, public process."
It is my hope, if we are engaged during this process and share the most up-to-date research on the benefits of meat, dairy and eggs in the diet, that the committee's recommendations will reflect what we've known for centuries — that animal fats and proteins are essential for optimal health from pregnancy and infancy to our golden years.
The opinions of Amanda Radke are not necessarily those of beefmagazine.com or Farm Progress.
Subscribe to Our Newsletters
BEEF Magazine is the source for beef production, management and market news.
You May Also Like
---