3 Reasons A DVM Should Head Up Our Ebola Response
3 Reasons A DVM Should Head Up Our Ebola Response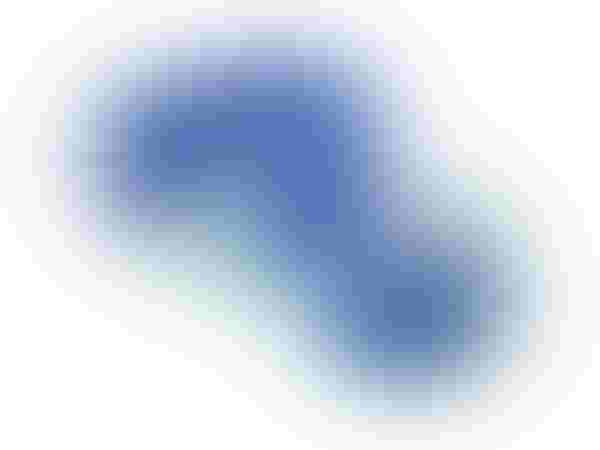 Last week, President Obama appointed Ron Klain, chief of staff to former vice presidents Joe Biden and Al Gore, to serve as his Ebola czar, the point person to coordinate and direct the nation's response to the deadly virus. Klain's choice leaves me puzzled, because I think the situation calls for someone with expertise in the health field, particularly someone knowledgeable in slowing down the spread of disease, not a career lobbyist.
It seems I'm not the only one scratching my head and wondering what is going on.
After Obama's announcement, Rep. Andy Harris (R-MD) tweeted, "Worst Ebola epidemic in world history and Pres. Obama puts a government bureaucrat with no healthcare experience in charge. Is he serious?"
Subscribe now to Cow-Calf Weekly to get the latest industry research and information in your inbox every Friday!
For USA Today, Robert Murphy, the director of the Center for Global Health at Northwestern University's Feinberg School of Medicine, expressed his disappointment this way, "When are they going to stop making mistakes? We need a czar, but optimally a strong public health expert. I am so disappointed. This is not what we need."
Physician Amesh Adalja, a spokesman for the Infectious Diseases Society of America, adds, "It's clear that there's a desperate desire for an organized approach to dealing with this outbreak. I don't necessarily think we need a disease-specific czar — we have one for HIV — but more of an emerging infectious diseases/biosecurity coordinator who reports to the president."
It's clear that some kind of a serious, centralized response is needed, especially after news that two nurses in Dallas contracted the deadly virus. Both had treated a man who died of Ebola.
Not that anyone is asking me, but if I could make a suggestion to President Obama, I would tell him that not only does he need someone well-versed in public health, but the even better choice would be a veterinarian.
Here are three things a veterinarian understands that apparently our administration does not:
1. Quarantine
In the past, my family's seedstock operation sold some bulls to Mexico. Before the bulls were allowed onto a truck headed to Mexico, we had to have a veterinarian blood test for brucellosis, tuberculosis and trichinosis for non-virgin bulls. Some of the blood tests required a second visit from the vet to read results. Then, we had to get paperwork allowing interstate shipment as well as a border crossing, make arrangements for how the cattle were to be received, and be prepared for the bulls to be quarantined at the border, if they showed any signs of illness.
A veterinarian would be able to apply these same principles to people traveling in and out of the U.S. And of course, like in cases of foot-and-mouth disease, sometimes the U.S. has halted imports from countries with an outbreak.
2. Biosecurity
Cleaning and disinfecting are critical parts of all biosecurity programs, says Alex Ramirez. The DVM in veterinary diagnostic and production animal medicine at Iowa State University writes in BEEF sister publication, National Hog Farmer: "The goal is not to completely sterilize the environment, but rather to decrease the pathogen load significantly to a point where disease transmission does not occur."
Ramirez lists four steps to effective cleaning and disinfection, which you can read more about here.
Ultimately though, for hog producers, washing in and out of barns, wearing plastic boot covers to avoid tracking disease from one barn to another, and disinfecting trucks before and after hauling livestock are all critical components to animal health.
3. Paperwork
Whether it's source and age verification of cattle for a branded-beef program, or having health papers on hand when traveling with livestock across the country, cattlemen and veterinarians understand that proper documentation is key.
Heck, even 4-H and FFA youth understand that an animal without a clean bill of health from the veterinarian won't be allowed to attend the cattle show, for fear it might it spread disease to other cattle.
READ: When Heading To A Show, Do You Have Health Papers?
The livestock industry has taken extra steps to ensure human and animal health through strict measures that limit the spread of, and exposure to, disease. Thus, I think the U.S. Centers for Disease Control and Prevention (CDC) could take a few notes from U.S. veterinarians on how to manage this Ebola issue.
Fortunately, the American Veterinary Medical Association (AVMA) is collaborating with the CDC, USDA, other agencies and experts to develop information about the Ebola virus and animals for our members and the public.
In fact, AVMA has collected resources on the Ebola virus, which you can reference here.
What do you think? Are you concerned about Ebola? Are U.S. officials handling the situation properly? Share your thoughts in the comments section below.
The opinions of Amanda Radke are not necessarily those of Beefmagazine.com or the Penton Farm Progress Group.
Other helpful BEEF resources:
Why The Cattle Market Is At A Critical Juncture
70 Photos Honor The Hardworking Cowboys On The Ranch
Cost Of Developing 2014 Heifer Calves Will Be Record High
Subscribe to Our Newsletters
BEEF Magazine is the source for beef production, management and market news.
You May Also Like
---