3 tips for managing farm family living expenses
3 tips for managing farm family living expenses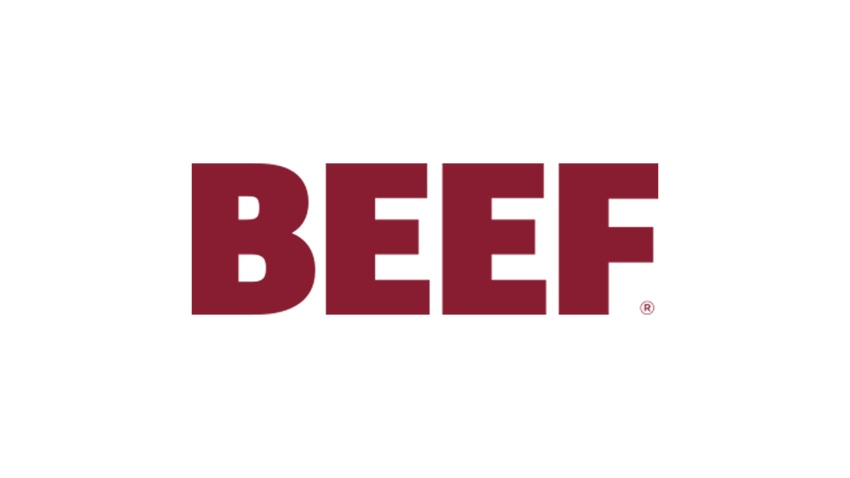 A few weeks ago, I attended my hometown's agricultural event, DakotaFest. The annual event features a trade show, educational forums and networking opportunities. One of the speakers at the event was a seed salesman who told the grain farmers in attendance, "One-fourth of you sitting in the audience right now will not be in business this year."
That's a pretty gloomy outlook but perhaps it's not so far fetched given the state of commodity markets right now. While cheap grain offers opportunities for beef producers, the corn super cycle is long gone, and now folks are scrambling to adjust and survive the lows.
In addition to low prices, another reason the speaker cited that so many would be out of business by 2017 was out-of-control family living expenses. Driving around the countryside, it's hard not to notice the expansive new houses that have been built in recent years as well as the fancy cars and top-notch equipment that sit in many farm yard.
Heck, even without these luxuries, which were surely investments made when prices were stronger, raising a family in today's economy is tough. In addition to operating expenses of the farm or ranch, expenditures such as daycare, kids' school activities, groceries, insurance, the mortgage, cell phones, electric, water, internet and retirement savings really add up.
According to a study conducted by the University of Illinois Department of Agricultural and Consumer Economics, the total living expenses of 1,350 farm families averaged a whopping $88,936, or $6,809 per month, in 2014. The speaker at DakotaFest guesstimated that for some farm families, this number has crept up closer to the six-figure mark in recent years.
READ: Farm and family living income and expenditures 
Knowing how easy it is for expenses to creep up, my husband and I try to be diligent about saving and trimming the budget any way we can. Of course, this is often easier said than done, particularly with two babies on board, but we realize our future in production agriculture rests with our ability to be smart with our earnings and investments. Granted, time is a great teacher, and if I can rewind the clock to six years ago when we first got married and bought our ranch, I would be a little more money wise right out of the gate.
This weekend, I'll be offering some advice to young producers on this topic as a panelist speaker at the U.S. Cattlemen's Association's 2016 Cattle Producer's Forum in Billings, Mont. In researching the topic, I found a great article titled, "Farm & family connections: Taking control of farm-family living expenses." Written by Janet C. Bechman, a professor at Purdue University's Department of Consumer Sciences & Retailing, she outlines some ways to regain control of the farm family finances.
Here are three tips to get a handle on living expenses while protecting the family business:
1. Set goals
Bechman writes, "Goal-directed management is important in achieving personal, family, and farm-business goals. Taking time to set and prioritize goals can help you and your family make decisions about how money is spent and determine how each family member can help ensure success.
"This requires a frank discussion involving all family members. Writing down the goals and priorities also increases commitment. Be as specific and realistic as possible. Think about what you want, when you want to accomplish it, the amount of money you need to do it, and how much you will need to save weekly or monthly. Next, prioritize the goals within each category. Personal, family, and farm goals will inevitably compete for resources. The entire family will need to make adjustments and compromises."
2. Determine income
"Farm income can be irregular and uncertain," she says. "Income often varies considerably from year to year. Income and expenses usually follow a seasonal pattern, but even that pattern varies from year to year."

She suggests listing your sources of income, make your best estimates of possible selling prices and production, and subtract your best estimates for costs of feed, seed, fuel, chemicals, hired labor, livestock, repairs, taxes and other expenses.
"This will give you an estimate of the amount available for paying debts, family living expenses, and other capital purchases," she adds. "This will also help you estimate how much short-term borrowing you will need during periods of little or no income."
READ: USDA's Farm family income report
3. Estimate expenses
"Next, you need a careful estimate of the amount required each month for family necessities," advises Bechman. "Look at your own past records to make estimates for food, clothing, personal items, health, education, home maintenance and utilities, education, transportation, and giving. This type of record keeping is invaluable in predicting future spending.
"If your family living expenses are greater than your income, you can either reduce expenses or increase income. Reducing expenses will require your family to decide which expenses are essential for their physical and mental health and safety, and which expenses are nice but not essential. In some cases, your family may even have to place priorities on necessities, rating the most important necessity as number one, the second as number two, and so forth.
"Even when your income is sufficient to cover your immediate living expenses, you may find that you will need to decrease your expenses or increase your income to reach your goals, increase your non-farm investments, or make additional farm investments."
This is basic advice that won't save every farm family or guarantee success; however, I find the more I read up on financial planning and management, the smarter choices I make on a daily basis when it comes to our money. 

What other tips would you offer young producers at the upcoming event? I would love to pass on some words of wisdom from seasoned ranchers. Share your best advice in the comments section below.
The opinions of Amanda Radke are not necessarily those of beefmagazine.com or Penton Agriculture.
You might also like:
Do small cows make more money?
13 utility tractors that will boost efficiency
How to get more value from your cull cows
14 thoughts to help get those heifers bred
Photo Tour: World's largest vertically integrated cattle operation
Subscribe to Our Newsletters
BEEF Magazine is the source for beef production, management and market news.
You May Also Like
---