3 tips on communicating with consumers, and a story on how not to
3 tips on communicating with consumers, and a story on how not to
Words mean things and how we use them can make or break our ability to talk with consumers.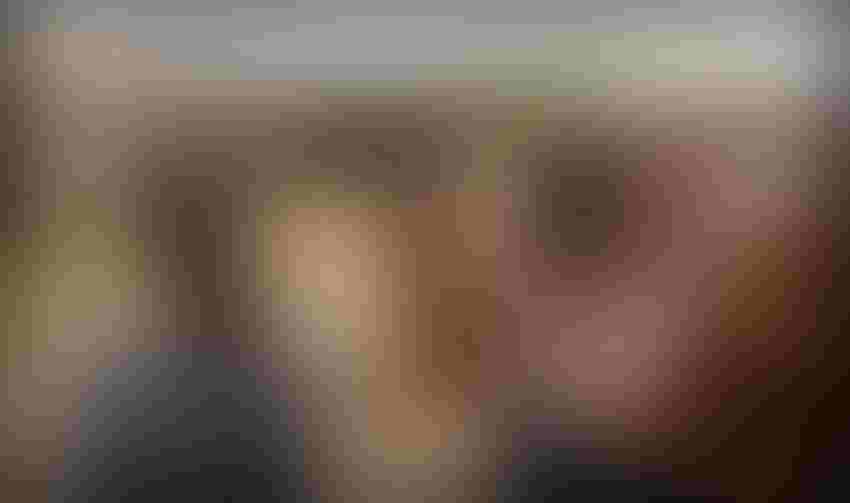 Remember the saying, "Sticks and stones can break my bones, but words can never hurt me?" You probably heard this as a kid and likely passed this wisdom on to your own children. It's intent, of course, is to help kids toughen up when the inevitable gossip and insults come their way.
But it ignores the fact that words mean things and they can be powerful if used the right way.
The topic of this blog is communicating with consumers. I'll get to that in a moment. First, here's a story about how not to communicate…with anybody.
READ: Chuck not only knows beef, he knows how to reach consumers, too
Several BEEF staffers got a phone call from an anonymous and highly profane reader recently, expressing his displeasure with us. That's fine, at least the part about expressing his displeasure. We don't try to make everyone happy; we try to make everyone think.
And, as an aside, I'm always struck with this thought when I hear from readers who are angry with what we write—If you don't like reading what we write, just stop reading our stuff. Life is too short to go around mad all the time, unless you're one who isn't happy unless you're mad.
Back to the task at hand. I'm certainly not one to criticize the use of profanity, having cussed a bit myself when the occasion necessitated. However, I've always wonderd about its usefulness in causal conversation. And I wonder what impression this person would have left if he had used similar language with a consumer?
I can guess what Leah Dorman might say. She's a farm wife and mother, a beef advocate blogger and a veterinarian with the title of director, food integrity and consumer engagement with Phibro Animal Health. She was the opening speaker at a recent NIAA symposium on Communicating the Science of Responsible Antibiotic Use in Animal Agriculture.
Dorman opened the symposium with three tips on how to communicate with consumers:
"Talk is powerful and it's not just what we say, it's how we say it. It's about the words and how we create those words to capture the spirit of what we do and the essence of why we do it."

"Keep your conversations with consumers real," she says, but understand that our lingo might confuse or even frighten consumers. For example, Dorman says she can never decide whether to sell her kids by the head or the pound. Sell her kids? Yep, the goat kids. No, not one of her three daughters. "Keep your conversations real. Avoid the use of lingo to avoid miscommunication."

Finally, she says our communications have to make a connection. "It's our job to paint a picture for them. And we might have to do that using our words, using our values, using our emotion to make that connection by sharing our emotions."
That can be hard, especially for those who find it hard to share their emotions. But it's important because anti-beef activists use emotion to spread their misinformation.
Related: Survey reveals consumer attitudes about agriculture
"Words are powerful. They have impact," she says. "Change your words, change your world."
To do that, start by keeping your words real and avoid using industry lingo. "We need to make that connection. Connect on a values level; share our values, use our emotion. Tap into that. We have that ability. We just have to use it to make that connection with the consumer."
Here's Dorman's challenge to us: "Reframe the conversation about how we and why we use antibiotics in animal agriculture. Change your words, change your world. Learn to share your values in that conversation."
When we do that, we change that old saying about sticks and stones in a positive and powerful way.
"Sticks and stones may break our bones, but words…words, too, can make or break us."
Subscribe to Our Newsletters
BEEF Magazine is the source for beef production, management and market news.
You May Also Like
---